RICHMOND — Throughout the coronavirus pandemic, children did their schoolwork at McDonald's and workers sat outside of libraries to check their emails. Internet was important before the pandemic, but the past year highlighted how essential it is.
The urgency to get people access to broadband underscored not only how difficult it is to get some households connected, but how expensive reaching the goal of universal broadband is. The General Assembly has spent more than $130 million to tackle the issue, and lawmakers are considering a few measures to get more people connected, including another big investment to help telecommunication companies and municipal broadband authorities build internet infrastructure across the commonwealth.
"We were lucky this issue was a priority for the governor prior to the pandemic," said Evan Feinman, Gov. Ralph Northam's chief broadband adviser. "Because we already had a high-functioning broadband program before the crisis, we were able to meet the challenges head-on in an effective way."
The House of Delegates and Senate both want to put $50 million into the budget for the Virginia Telecommunications Initiative, one of the primary mechanisms the commonwealth uses to reach areas where there is no broadband. The program requires funded projects to be public-private partnerships, with a local government partnering with a private sector internet service provider to bring service to that community.
The budget also includes a provision to allow municipal broadband authorities to apply for VATI grants without a private sector partner, meaning the authorities would serve as the internet service provider on the application rather than a company like Cox or Shentel. This has been a priority for the taxpayer-funded Roanoke Valley Broadband Authority, which has built more than 100 miles of fiber backbone and is moving into residential service.
It would only be a one-year pilot, and the authorities couldn't receive more than 10% of the funds. Del. Chris Hurst, D-Montgomery, pushed for the elimination of the cap, but he was unsuccessful. Hurst said only a few broadband authorities are even developed enough to submit a quality proposal, so it was unlikely they would surpass the cap.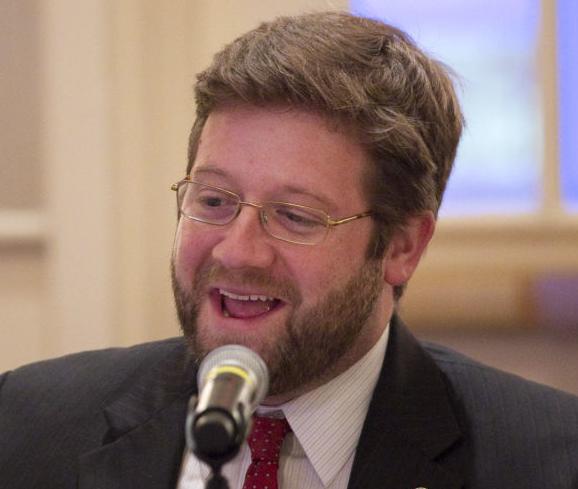 "So while the cap may not even matter that much, to me it was just slow-walking the progression of more competition," Hurst said.
A lot of states put restrictions in place for municipal broadband, which private companies have viewed as competition to their business. The telecommunication industry has donated over $1 million to Virginia lawmakers in the past five years.
The Virginia legislature is also prepared to loosen up another broadband program that had previously limited participation from broadband authorities.
Lawmakers have approved bills to make permanent a pilot program for Virginia's two largest electric utilities — Dominion Energy and Appalachian Power Co. — to install cables that would carry broadband into hard-to-reach areas. The utilities are in the process of modernizing the electric grid, and so they're laying fiber-optic cable across Virginia to bring broadband to electric substations.
Under the broadband program, the utilities will lay additional optic cable, and then lease the extra broadband capacity to internet providers. An internet provider will provide the cable to connect homes and businesses to the broader network.
Virginia hasn't prioritized investing heavily in mapping internet access and speeds, so it lacks sound data on coverage. Private internet service providers are reluctant to disclose service data, because they consider that to be proprietary information.
Because private providers are more likely to choose profitable areas, this can create a patchwork of served and unserved households.
"Companies just don't want to divulge that chunks of territory they are claiming are served aren't actually fully served," O'Quinn said.
O'Quinn proposed that Virginia invest in creating a broadband map so it can have a better picture of broadband service. The House included that initiative in its budget, but the Senate has not, so it's unknown if the two chambers will agree to prioritize this.
"We're committed to providing all Virginians affordable, high-speed internet," Feinman said. "We've found a way to do that without there being a map. Having an accurate map would be better, and we'd like to see an accurate map in the future."
Feinman said there are fewer than 350,000 locations in Virginia still in need of a plan to get access to broadband.
For now, the state and legislature are focused on getting people access to broadband before turning attention to faster speeds and affordability.
"Some people just want to stay focused on one area of broadband, but when it comes to affordability and reliable internet, there's a whole menu of stuff we need to tackle," Hurst said.
A House panel dealing with the state budget halted a proposal from Sen. Monty Mason, D-Williamsburg, to set up a pilot program to match state and federal dollars to pay for low-priced internet plans for SNAP households.
Feinman said Virginia was able to address some affordability issues with federal CARES Act pandemic relief funds. Nearly $4 million went toward setting up a free public WiFi network for about 750 subsidized and affordable housing units in Hopewell. Another $750,000 helped establish a wireless network for more than 1,000 public housing units in Portsmouth.
"Virginia is going to have to take on the affordability issue," Feinman said.