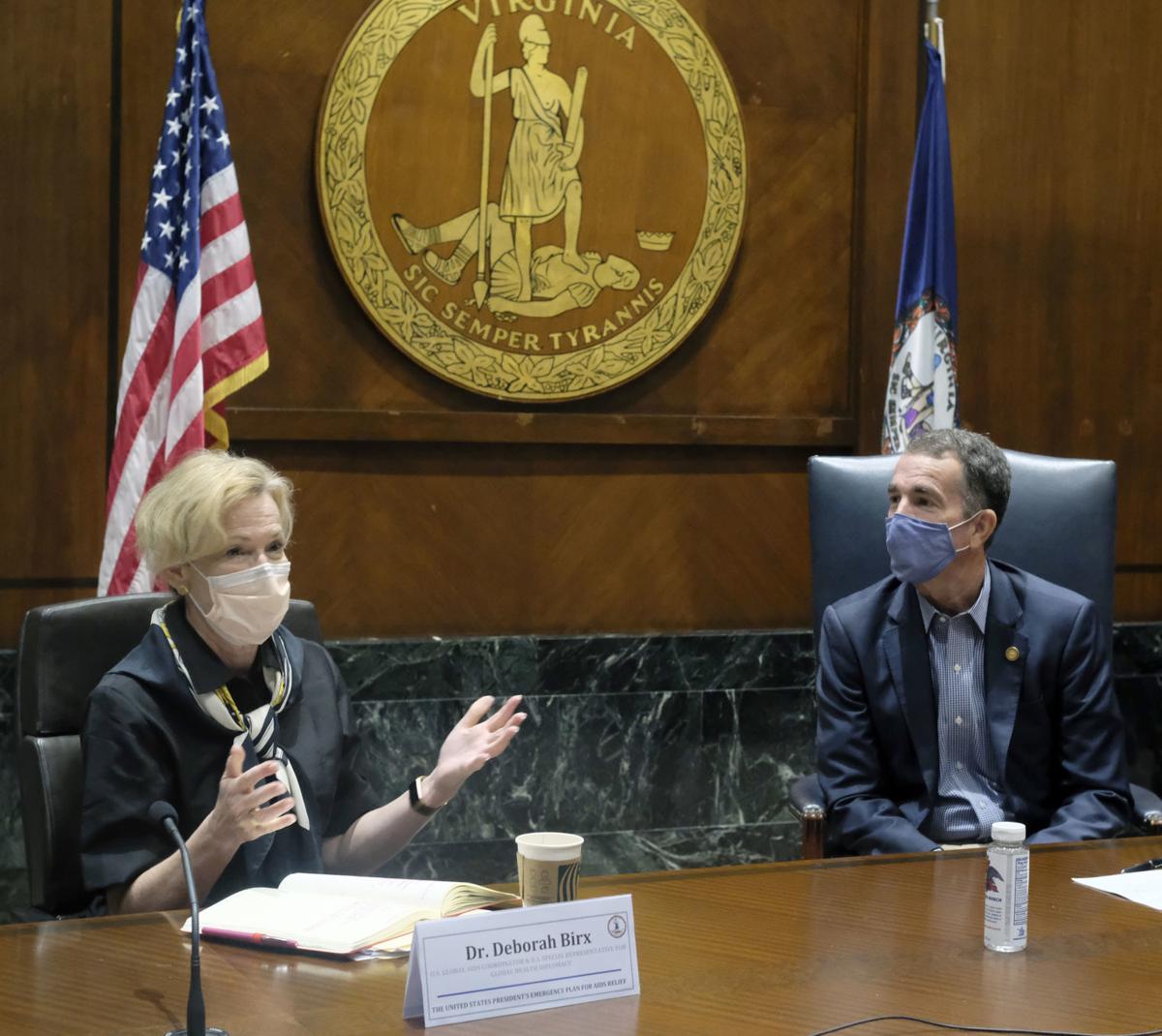 RICHMOND — Amid a rising number of new COVID-19 cases in Virginia, Gov. Ralph Northam's administration on Tuesday announced new public restrictions aimed at curbing a dramatic surge in the Hampton Roads area.
While the rest of the state will remain under the Phase 3 guidelines, private and public gatherings in the state's eastern region will be limited to 50 people from the current statewide limit of 250.
The Northam administration is also moving to shut down bar activity on the eastern part of the state, and as such, will mandate that all restaurants stop serving alcohol at 10 p.m., and close down for service at midnight.
In addition, restaurants will now need to limit indoor dining capacity to 50%. Current Phase 3 guidelines pose to capacity limits, only say that parties must be socially distanced.
The stricter restaurant guidelines will only apply to a subset of the state's eastern region: Virginia Beach, Chesapeake, Norfolk, Suffolk, Portsmouth, Hampton, Williamsburg, Newport News, Poquoson, James City County and York County.
"What we're effectively doing is trying to close down bars in this region, because technically we don't have bars to close," said Northam spokeswoman Alena Yarmosky, pointing to the Virginia code, which doesn't allow for bars, only eating establishments that also sell alcohol.
"Closing alcohol sales at 10 p.m. is our attempt to close bars and end the sort of congregating we're seeing in bar-like establishments," Yarmosky said.
In recent weeks, Virginia has seen its count of new daily COVID-19 cases rise after weeks of downwards trends. The seven-day average of new daily cases hovers above 800, not far from the 1,036 average seen at the state's peak on May 21.
Much of that growth has stemmed from dramatic increases in the state's eastern region, a hot spot for beachgoers.
The administration's decision falls in line with recommendations from federal officials brought to Virginia's doorstep on Tuesday.
A top White House official working on the nation's coronavirus response, Dr. Deborah Birx, urged leaders in Virginia during a meeting in Richmond to increase public restrictions to curb the spread of the virus amid an uptick in cases.
Birx met with Northam and other Virginia officials as part of a multi-state tour that includes Indiana, Ohio, Kentucky and Tennessee. All five states are seeing a rise in new daily COVID-19 cases.
Birx said that restricting indoor dining and closing down bars has been a successful strategy in order states with growing COVID-19 numbers, as well as increased mask wearing.
Birx's cautionary message on Tuesday seemed a departure from past interactions between states and the White House, which has at times chided states for being heavy-handed with public restrictions.
For example, President Donald Trump has at times challenged face mask orders, while Birx on Tuesday urged "100% mask mandates."
Birx's message on mask wearing also went further than what health officials in Virginia have advised.
Northam's face mask order requires people to wear masks inside in settings where people congregate, like office buildings and stores. Birx said on Tuesday that people residing with someone who is particularly vulnerable to the virus — the elderly or those with pre-existing health challenges — should consider wearing a mask in their home.
(804) 649-6254
Twitter: @MelLeonor_
Get Government & Politics updates in your inbox!
Stay up-to-date on the latest in local and national government and political topics with our newsletter.