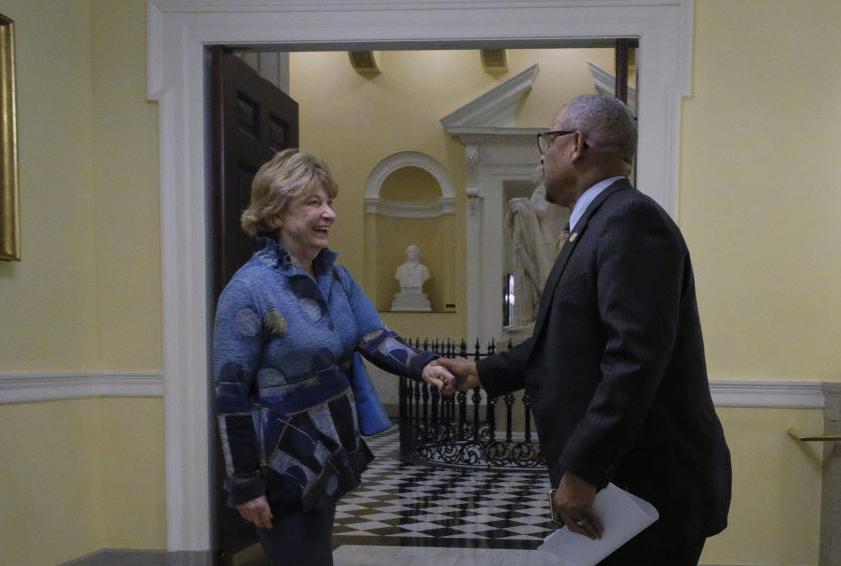 Competing budgets glided to approval in the House of Delegates and Senate on Friday, setting the stage for negotiations over the third two-year spending plan the General Assembly has adopted in less than a year under the shadow of the COVID-19 public health emergency.
The Senate voted 31-8 to adopt the budget recommended by the Senate Finance & Appropriations Committee, while the House passed the spending plan advanced by the House Appropriations Committee on a vote of 68-30.
Two members of the House did not vote, including Del. Lee Carter, D-Manassas, a self-described Democratic Socialist who is one of five Democrats seeking the party nomination for governor this year. Former House Speaker Kirk Cox, R-Colonial Heights, and Sen. Amanda Chase, R-Chesterfield, both seeking the Republican nomination for governor, voted against the budgets Democratic majorities advanced in their respective chambers.
The next step will be harder, as the House and Senate money committees will appoint members to a conference committee to negotiate differences in spending and priorities, including how much to pay teachers, state employees, state-supported local employees and staff at public colleges and universities.
"This is just an important milestone in what is a long process," Senate Finance Chair Janet Howell, D-Fairfax, said before the Senate vote. "We have miles to go before the budget is finished."
The competing budgets generally embrace the $141 billion spending plan that Gov. Ralph Northam, a Democrat in the last year of his term, introduced in December, with more than $47 billion in the general fund supported by state tax dollars for core government services such as education, health care and public safety.
Northam is expected to give budget negotiators more money to work with next week. He will provide them with a new revenue forecast to reflect faster growth in income, sales and other state tax collections than assumed when he introduced his proposal before Christmas.
The additional money could give budget negotiators more flexibility in settling their differences, including whether to give teachers a raise of 5%, as the House proposes, or 3%, as the Senate recommends. Similarly, the House would give state and other public employees raises of 3.5%, while the Senate would restore a 3% increase that was canceled last year because of the economic consequences of the COVID-19 pandemic.
Almost a year ago, the newly elected assembly, with Democratic majorities in both chambers for the first time in more than 20 years, adopted what it heralded as the most progressive budget in history. But the same day, Northam declared a public health emergency that forced him and legislators to suspend more than $2 billion in spending and adopt a second, scaled-down budget during special session last fall.
The budgets adopted on Friday would restore those thwarted priorities for spending on K-12 and higher education, health care, and economic development. They also would fund additional initiatives for reforming Virginia's criminal justice system that the assembly began in the special session last year after public protests over racial justice issues during the summer.
But the paramount issue facing the assembly is recovering from the public health and economic crises caused by the COVID-19 pandemic, using a combination of federal emergency relief and state taxpayer funds.
"This budget's first goal is to help pave Virginia's way out of the pandemic, fully funding vaccine distribution efforts," House Appropriations Chairman Luke Torian, D-Prince William, told the House.
"It will foster financial security for all Virginia families through a redoubled emphasis on workers' rights, much-deserved pay raises, and paid sick leave for our front-line workforce," Torian said. "It will protect our public schools from lost funding resulting from COVID-19 and maintain affordable access to our colleges and universities."
Debate was much more partisan in the House than in the Senate. The House voted down more than a dozen objections to budget amendments recommended by the committee, including funding to support pending legislative initiatives to legalize marijuana, expunge criminal records for minor offenses, end mandatory-minimum sentences for a variety of offenses and require five days of paid sick leave for essential employees, including home health workers paid through the state's Medicaid program.
However, the House voted unanimously for a budget proposal to give $16 million to Virginia Commonwealth University to buy the Richmond property currently housing the Virginia Alcoholic Beverage Control Authority. The proposal is central to a VCU plan to create a 40-acre athletic village that would include a new stadium for collegiate and minor-league baseball. The Senate budget would require the university to pay $13 million as the fair market value for the 20-acre property.
The Senate considered 14 budget amendments separately, approving all of them by voice vote, including money for pending legislation to expand the Virginia Court of Appeals and create a public defenders office in Chesterfield County.
No floor amendments were proposed to the budget in the Senate, while House Democrats shot down four proposed amendments on—purging dead people from voting rolls more quickly, requiring school divisions to offer families the option of in-person instruction, prohibiting use of state funds for abortion services and expanding pre-natal screening for an additional disorder.
"Today, our Democratic House Majority has passed a budget proposal focused on protecting families, keeping Virginia healthy, rebuilding our economy stronger and putting our commonwealth on a path to come back from this pandemic better than before," House Speaker Eileen Filler-Corn, D-Fairfax, said.