RICHMOND — The Virginia Lottery picked a big number for profits — $765 million in the fiscal year that ended June 30.
Those profits, based on $3.3 billion in sales for the year, blew past last year's totals by $170 million, or 28.6%, and exceeded an ambitious revenue projection in the state budget by $57 million for the year.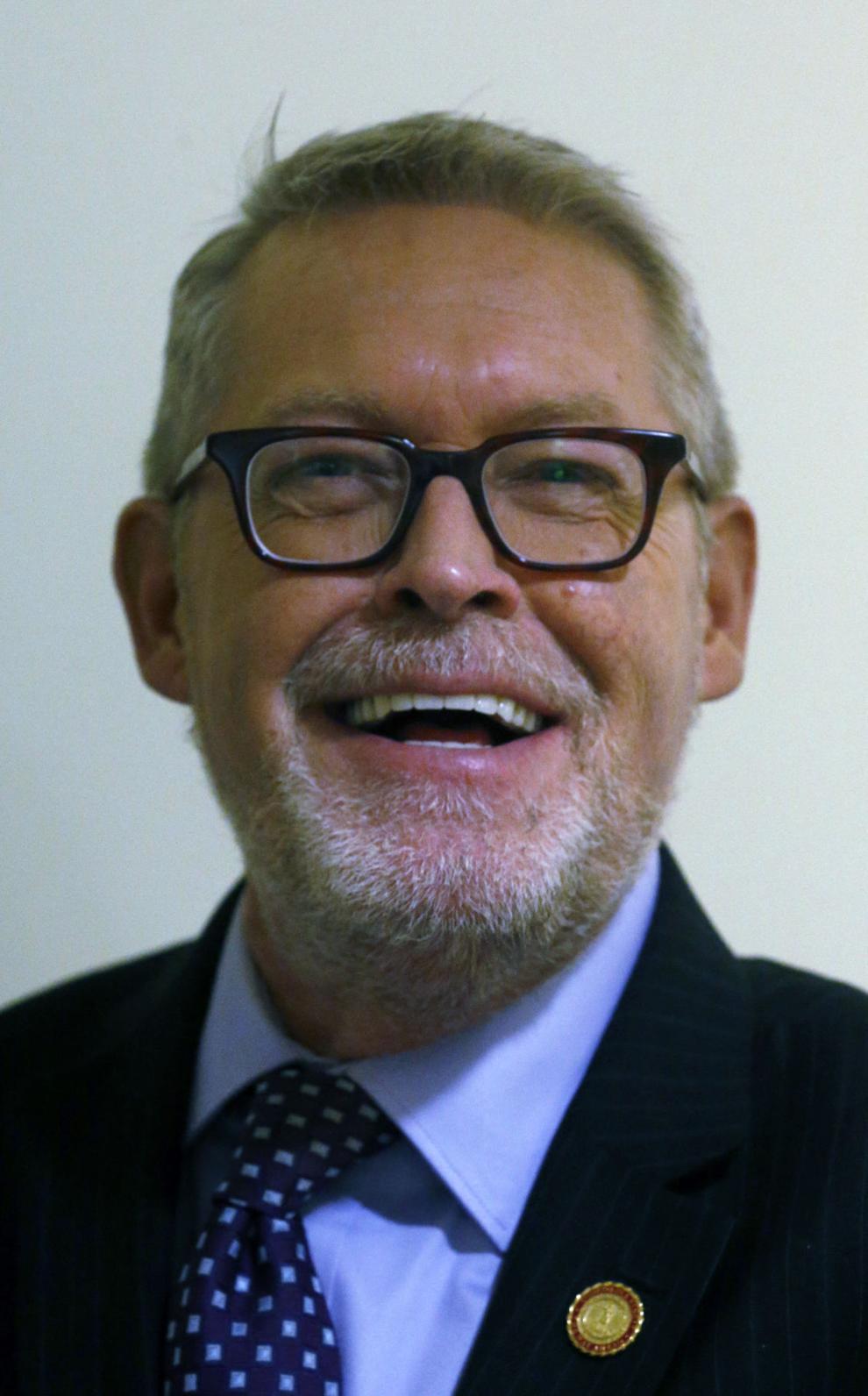 "It's the most significant and successful year in the history of the Virginia Lottery," Executive Director Kevin Hall said before presenting an oversized check to Gov. Ralph Northam on Wednesday to signify the agency's contribution toward the state's massive obligation for funding public education with local school divisions.
The big gain was especially gratifying to Northam after an uncertain year because of the COVID-19 pandemic. It hurt sales at the end of the previous fiscal year but cleared out much of the competition from other gaming options because of restrictions on business operations and public gatherings to control the spread of the coronavirus.
"I know this has been a difficult year, a challenging year, especially for public education," Northam said, noting the closure of public schools and use of virtual instruction.
"We're in a much better place than we were 15 or 16 months ago," he added, although he warned that COVID-19 "is still out there."
Lottery profits go to finance K-12 school operations in the state, although critics note that it sometimes supplants other tax revenue the state might otherwise spend on schools. The past two budgets — covering four years — have sent at least 40% of lottery profits directly to local school divisions, without strings on how it's spent or requiring the localities to match it with their own money.
The money will be welcome to General Assembly budget leaders, who expect a big bill for updating the costs of K-12 education in the two-year budget that Northam will propose on Dec. 16 and the legislature will begin reviewing in January.
"Every dollar we get from the lottery will help us on that," Senate Finance Chair Janet Howell, D-Fairfax, said Wednesday.
The outlook is good, with Virginia expecting an estimated $2.6 billion revenue surplus for the fiscal year because of a surge in income, sales and other state tax collections from April through June. About half of the surplus will be deposited in the state's rainy day reserve and water quality improvement funds, as required under the state constitution.
Legislators will receive detailed financial results Aug. 18, when Northam will meet with the Senate Finance & Appropriations Committee and the House Appropriations and House Finance committees.
The lottery revenues won't be a factor in the special session that the assembly will convene Aug. 2, solely to decide on how to spend $4.3 billion in federal aid under the American Rescue Plan Act and elect seven judges to the expanded Virginia Court of Appeals.
But the profits surpassed the wildest hope of legislators, who upped the revenues expected in the last fiscal year to $708 million, about 8% less than the lottery collected. The budget estimates $690 million in profits in this fiscal year, which began July 1.
This year, the lottery will not have competition from so-called electronic skill games, which the assembly and Northam banned, effective July 1, after a one-year reprieve in which they were regulated and taxed to generate money to help small businesses hurt during the pandemic.
Lottery officials had said that the games, when unregulated, competed directly with lottery sales in many restaurants and stores.
"Love to see what [lottery profits] look like after July 1st," texted Sen. Bill Stanley, R-Franklin County, who has filed a lawsuit against the state on behalf of Hermie Sadler, a former NASCAR driver and owner of a truck stop and numerous convenience stores in Southside Virginia that have relied on the now-banned electronic skill games to attract retail business.
Stanley added: "it proves that what they said about skill games was a bunch of hooey!"
The lottery also benefited from a law enacted last year that allowed it to sell games over the internet, beginning last fall.
"It's been a tremendous success for us," Hall said.