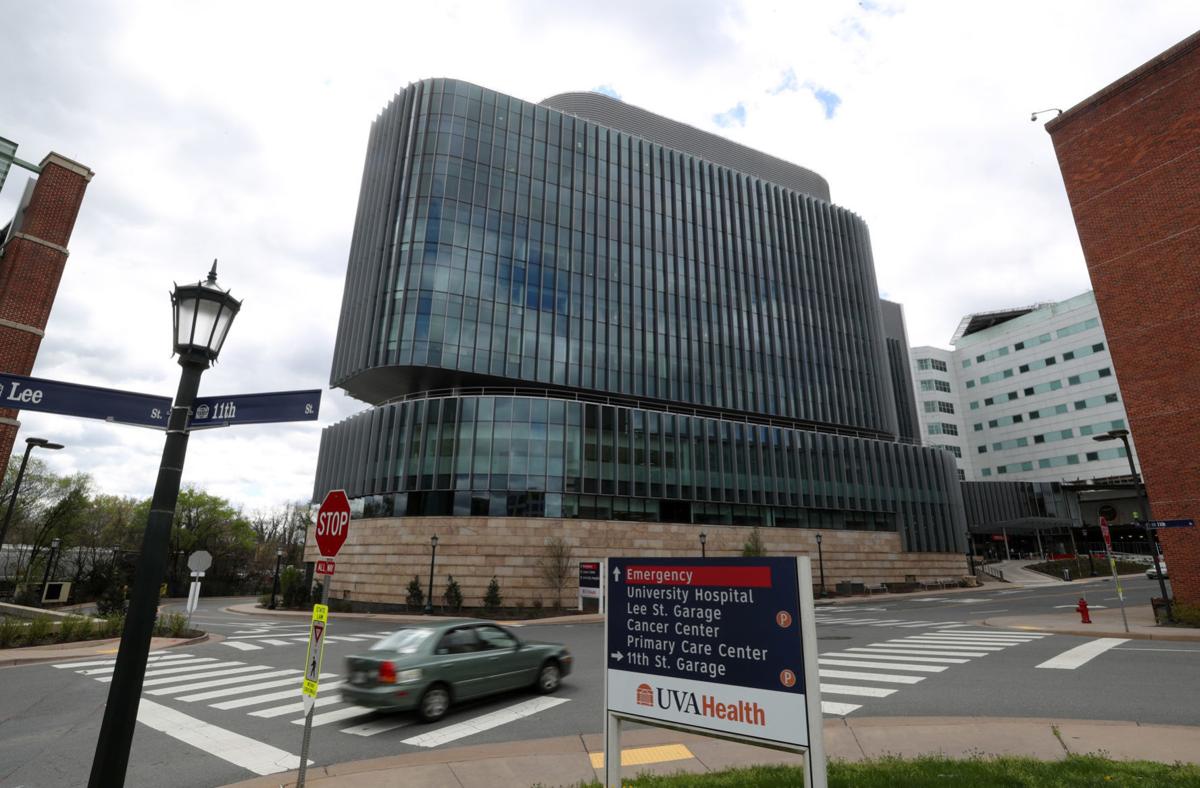 RICHMOND — From January to June this year, Virginia's oldest hospitalized COVID-19 patient was 103. But there were also 46 coronavirus hospitalizations among children younger than 5 out of a total of 22,508, according to new data from the Virginia Hospital and Healthcare Association — including infants under the age of 1.
With the exception of a few outliers, the data analysis — presented by the association during a recent webinar — highlights much of what's already known about the virus, which disproportionately impacts older patients and those with underlying health conditions. Of the 8,728 coronavirus hospitalizations recorded by VHHA in the first two quarters of the year, the average age was 68, according to David Vaamonde, the organization's vice president of data analytics.
A large percentage of patients hospitalized for COVID-19 in Virginia also had co-occurring conditions. High blood pressure was the most common — an accompanying condition in 67.5% of hospitalized cases — second to kidney disease in 49.2% of COVID hospitalizations and high cholesterol in just over 46%.
Diabetes and obesity were also significant co-occurring conditions, flagged in nearly 42.9% and 27.7% of hospitalized cases, respectively.
The data gives a more granular look at the state's most serious cases of COVID-19 than many of the statistics offered by the Virginia Department of Health, which has been gradually expanding its own coronavirus dashboard since the start of the pandemic. While VDH provides broad age categories for hospitalizations and deaths, for example — grouped in decades starting from 0 to 9 and progressing to 80 and beyond — the department often has declined to provide more detailed age breakdowns, citing patient privacy concerns.
At times, that's left unanswered questions. In September, VDH announced the first death of a child in Virginia but listed the patient's age as between 10 and 19, leaving it unclear whether the death was a minor or not.
Much of the data presented at the webinar was intended to paint a clearer picture of ongoing trends in Virginia, which could impact future planning if the state experiences another surge of the virus. Vaamonde said one important data point was how long COVID-19 patients stayed in the hospital — an average of nearly two weeks from January to June. The median stay for hospitalized COVID patients in Virginia was 10 days, a length more representative of a typical experience. But Vaamonde said a small number of patients remained in the hospital for more than 75 days.
"These numbers are very important for epidemiologists and modelers out there in trying to estimate resource allocation and surge modeling," he added.
Another important data point involved where patients were discharged to after their hospitalization. A majority of COVID hospitalizations — nearly 53% — returned home or to self-care after their stays. But the second-largest category, at 13.5%, were in-hospital fatalities, a number that doesn't include patients who were discharged and died in another location, according to Vaamonde.
Nearly 13% of COVID hospitalizations were discharged home under the care of a home health service organization, and nearly 9% were transferred to a nursing home.
VHHA data also showed the disproportionate racial impact of the virus. White patients, who made up nearly 60% of all hospitalizations from January to June, only accounted for about 32% of COVID-19 hospitalizations. Black patients, who made up 23.3% of total hospitalizations, represented nearly 26% of COVID-related stays. And Hispanic patients — just under 2% of total hospitalizations — represented nearly 10% of coronavirus visits.
The presentation also highlighted the overall decline in hospital utilization over the first few months of the pandemic, which VHHA CEO Dr. Mike McDermott said is still a significant concern for members. Overall inpatient discharge volume declined 11% compared with the past few years, with a precipitous drop in April that had only gradually recovered by June.
Emergency room volumes went down nearly 40% across Virginia. Part of the total drop in hospital use was due to a monthlong stop in elective procedures, lifted by Gov. Ralph Northam in early May.
"Taking that step, as well as making necessary investments in collaboration with our state and federal government partners, has resulted in billions in losses for Virginia hospitals even after accounting for federal relief aid provided from the CARES Act," McDermott said.
The Virginia Mercury is a nonprofit, nonpartisan online news outlet based in Richmond covering state government and policy.
Concerned about COVID-19?
Sign up now to get the most recent coronavirus headlines and other important local and national news sent to your email inbox daily.