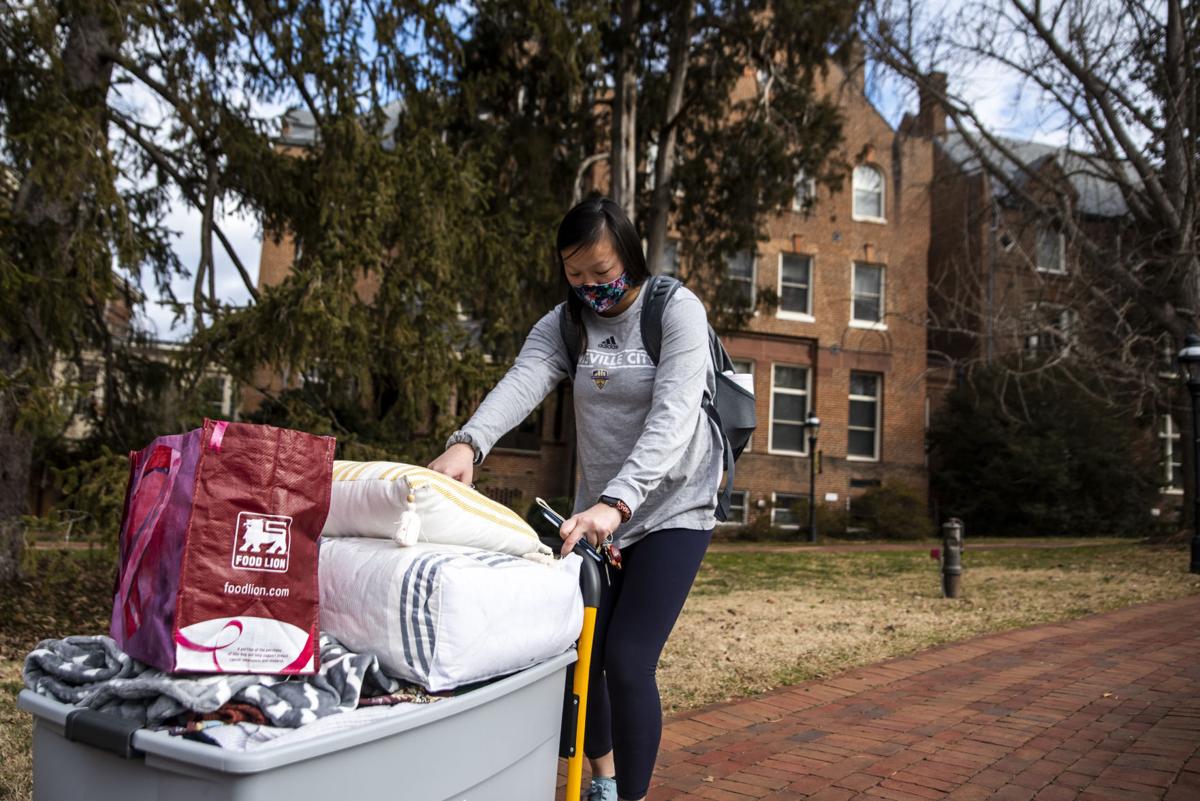 ROANOKE — Two new data dashboards aim to track COVID-19 cases and outbreaks at Virginia's colleges and universities.
Both tools, which will update weekly, appear to have undercounted cases and had shaky rollouts. The health department's dashboard was down most the day, and a spokesman at one college said of the university-hosted dashboard that he had "no knowledge of it or who is responsible for it."
Last fall, 44 coronavirus outbreaks emerged at 18 colleges, according to data from Aug. 1, 2020 through Friday. The health department associated at least 637 cases with those outbreaks. No deaths were reported.
The health department defines an outbreak as "two or more confirmed COVID-19 cases associated with a particular setting," such as a campus dorm or a fraternity party.
Marymount University in Arlington is the only college listed with an active COVID-19 outbreak, which has resulted in 62 cases since mid-October, the dashboard shows.
Another 27 outbreaks are "pending closure," meaning 28 days have passed without a new case, but official closure may be delayed due to a lag in data processing, according to the department.
James Madison University in Harrisonburg — which shuttered campus last fall after a spike in cases — was noticeably absent from the department's outbreak dashboard.
Melissa Gordon, a health department spokeswoman said, "only COVID-19 outbreaks investigated by the local health departments and associated cases and deaths related to the outbreak, as defined by public health surveillance criteria, are included on the dashboard. Higher Education institutions that do not meet this criteria will not be included on the list."
The department also said Tuesday that a separate dashboard hosted by colleges and universities — accessible at www.covid19.va.education — will compile case counts across institutions.
As of last Wednesday, there were 143 active cases of COVID-19 across the nine institutions that submitted data, that dashboard shows. Virginia Commonwealth University in Richmond reported 106 of those.
Yet these data also appear to be undercounted or outdated.
Virginia Tech reported 27 students and 12 employees have tested positive for COVID-19 since the start of the year, according to the school's own dashboard. The university said 22 of those cases occurred in the last seven days.
Tech's name appears on the new university-hosted dashboard but doesn't report any cases.
Mark Owczarski, a Tech spokesman, said he was not aware of the new dashboard. He said Tech will continue to provide data to the health department, and that the school's own daily dashboard includes detailed data.
"It is important to share this information with the university and broader community, and we are committed to do so," Owczarski said in an email.
Laura Osberger, a spokeswoman with the State Council for Higher Education, said the university-hosted dashboard "grew out of discussions with VDH and the institutions," but SCHEV itself was not involved.
Radford University reports zero cases in the new dashboard for last week.
This week, Radford's own COVID-19 dashboard says 18 students and one staff member tested positive between Jan. 13 and Sunday.
Classes began Tuesday at both schools, though all courses at Tech will be online until next week.