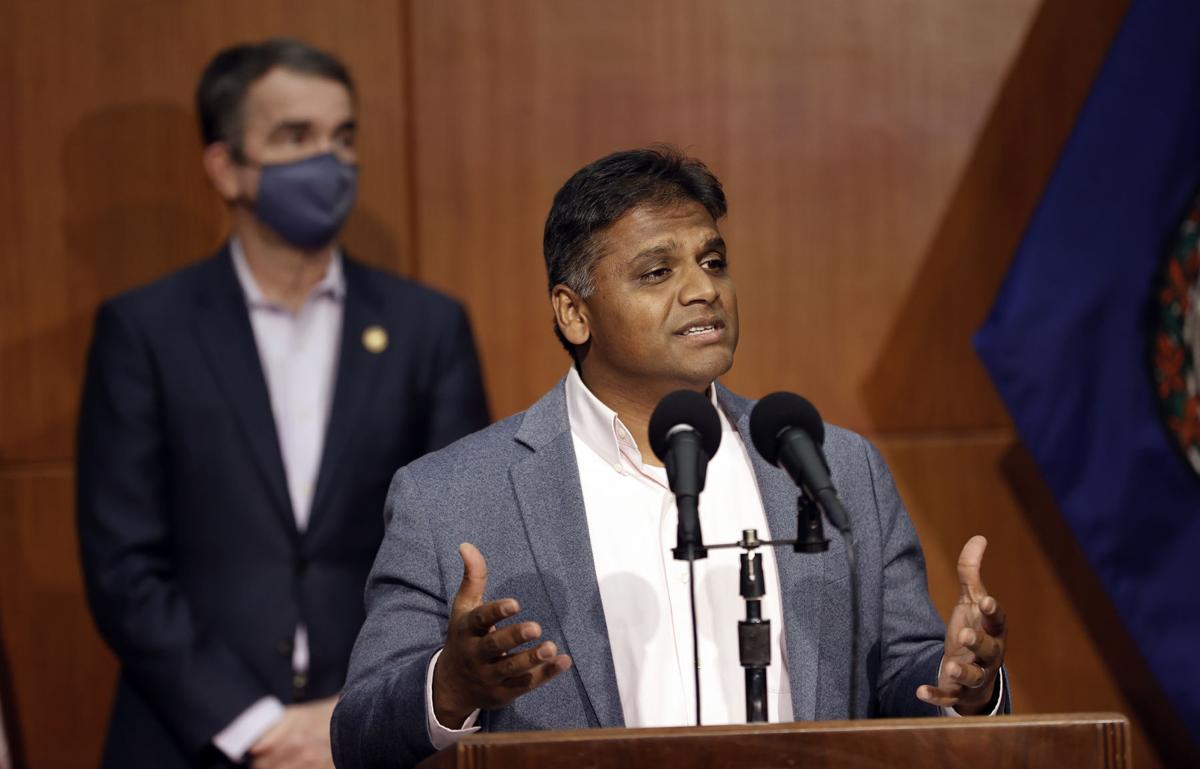 RICHMOND — While most of the state is still working to vaccinate health care workers and long-term care residents prioritized in the first phase, Virginia is widening eligibility to include people age 65 and up and those with certain pre-existing health conditions.
Falling in line with federal guidance announced earlier this week that promised higher dose supply and federal funding, the decision seeks to accelerate a rollout that's lagged behind supply.
Initially, these high-risk groups would have been prioritized in the third phase, which currently has no definitive timeline. Now, they will be in the second alongside front-line essential workers, Gov. Ralph Northam said Thursday.
"This means about half of Virginia is now eligible to receive the vaccine. That's a major logistical effort, and it is not going to happen overnight. Everyone will need to be patient. It's going to happen as fast as it can be done," Northam said.
A few health districts in Northern and Southwest Virginia have moved to the next priority group. Northam expects everyone in Virginia will be doing the same by the end of January.
Health officials have shared few details about exactly how the state will vaccinate a broader public, including how residents can sign up to be vaccinated. Other states have struggled with such efforts, which have overwhelmed websites and phone lines.
Earlier this week, Dr. Danny Avula, the state's COVID-19 vaccine distribution coordinator, told the Henrico Board of Supervisors that a major shortfall is the lack of a vaccine registration system as Virginia heads into the next phase, adding that "we thought we had more lead time to build on that."
"We definitely recognize that this hasn't gone as smoothly as we could have hoped," Avula said in a media briefing Thursday. "There are certain parts of our state that need more resources, and so part of my role is helping connect the local health districts and the health systems in different parts of the state."
Key to the effort will be permanent mass vaccination sites, Avula said. Large spaces like stadiums, arenas and similar venues could be set up to administer vaccines, he said. Norfolk and Richmond have done this on a smaller scale with some success, he added.
Avula, who began leading Virginia's vaccination efforts just last week, said the state's medical infrastructure needs to grow to handle 50,000 doses each day — the pace that would allow most Virginians to be vaccinated by the summer.
As of Thursday, Virginia is averaging more than 11,800 COVID-19 vaccines given per day almost a month after the state's first vaccinations, but the number continues to fall short of Northam's current goal of reaching at least 25,000 daily.
Even the highest number of doses administered in a single day — almost 18,000 on Jan. 7 — is thousands away from that target.
The state has faced sharp criticism for its lag in vaccinations and how its reporting system operates on a 72-hour delay. For a week straight, Virginia has ranked 46th in the country among states when it comes to doses used, according to data from the Centers for Disease Control and Prevention.
Since Wednesday, the state has slightly improved when it comes to shots given, surpassing 25% shots given.
About 500,000 Virginians qualify for the first phase of health care personnel and long-term care residents, but as of Thursday, only 215,101 people have received one dose.
Fewer than 30,000 have been fully vaccinated. But it's nearly impossible to know the actual number as the VDH's numbers fluctuate and are behind due to providers having three days to report information.
Hospitals and local health departments have administered about 74% of vaccines in the state, according to VDH data on Thursday. About 16% of vaccines were given through medical practices, community health providers and pharmacies — three avenues that the second phase of front-line essential workers and people 65 and over will rely on.
"We're going to have to find venues for vaccinations that are not our health system, so we're really pushing hard to get our private providers on board or pharmacies on board," Avula said.
COVID-19 numbersVirginia continues to average more than 5,000 new COVID-19 cases per day and saw nearly 5,300 additional infections on Thursday. Last Saturday, the state shattered records with a single-day total of 5,798.
The state recorded 74 new COVID-19 deaths on Thursday, the fourth-highest figure reported during the pandemic. Wednesday was the third. Tuesday was the second. A lag in the VDH's reporting in September resulted in a one-day toll of 96.
Virginia is averaging nearly 50 daily deaths. Of the state's 5,626 deaths, almost 600 have been reported since Jan. 1.
The state's total caseload is at 417,839. More than half of these were reported in the past two months.
On Wednesday, COVID-19 hospitalizations in Virginia were at 3,196 patients, according to the Virginia Hospital and Healthcare Association's online dashboard, which is the most accurate representation of hospitalizations. This is slightly lower than Wednesday's numbers.
The percentage of people testing positive has decreased slightly to 15.5%. A week ago, it was 16.1%. This is still closer to the highest positivity rate recorded — 20.2% in April — than the lowest rate of 3.7%.