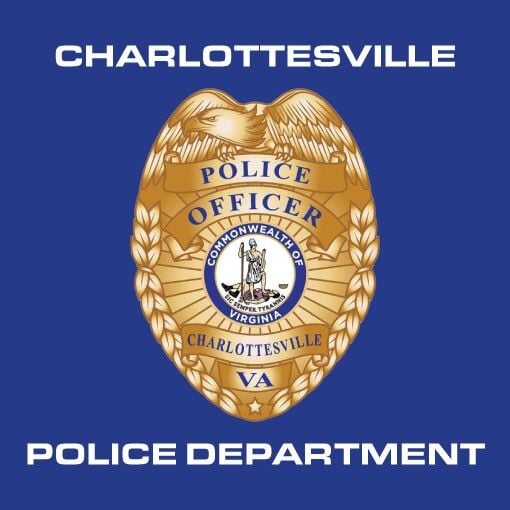 A woman walking in a crosswalk was hit by a pickup truck during a protest in Charlottesville Friday that police said was "reckless and dangerous."
In a video posted on Instagram by Black Lives Matter 757, the pickup can be seen heading south along 10th Street, going through a red light and hitting a pedestrian in the crosswalk in the area of West Main Street.
In a news release from the city, police said she suffered minor injuries and was treated at the University of Virginia Medical Center.
The Charlottesville Police Department is investigating the incident in consultation with the Commonwealth Attorneys' Office, the release said.
In an earlier social media post, Black Lives Matter 757 said the group was protesting "blatant police brutality in Virginia," citing two January incidents involving Charlottesville men — Xzavier Hill, who was fatally shot in January by state police in Goochland County after a high-speed pursuit on Interstate 64; and Ty Gregory, who was arrested in Augusta County on multiple charges, including assaulting a police officer.
The release from the city said protestors initially gathered at 2:30 p.m. and "peacefully marched in the streets." Posts on social media show that around about 4:50 p.m., the protestors entered the intersection of West Main, 10th Street and Roosevelt Brown Boulevard.
"... They took over the intersection, surrounding cars and confronting innocent members of the Charlottesville community," the release said. "Officers were en route to clear the intersection, due to the protestors' reckless and dangerous actions, including stepping in front of moving vehicles. As vehicles swerved to avoid confrontations, an uninvolved pedestrian was struck by another vehicle as she attempted to cross the street."
"We have wholeheartedly supported the numerous rallies, marches and demonstrations occurring throughout the city of Charlottesville after the death of George Floyd," city Police Chief RaShall Brackney said in the release. "However, the behaviors exhibited today do not unify the community or keep the community safe."