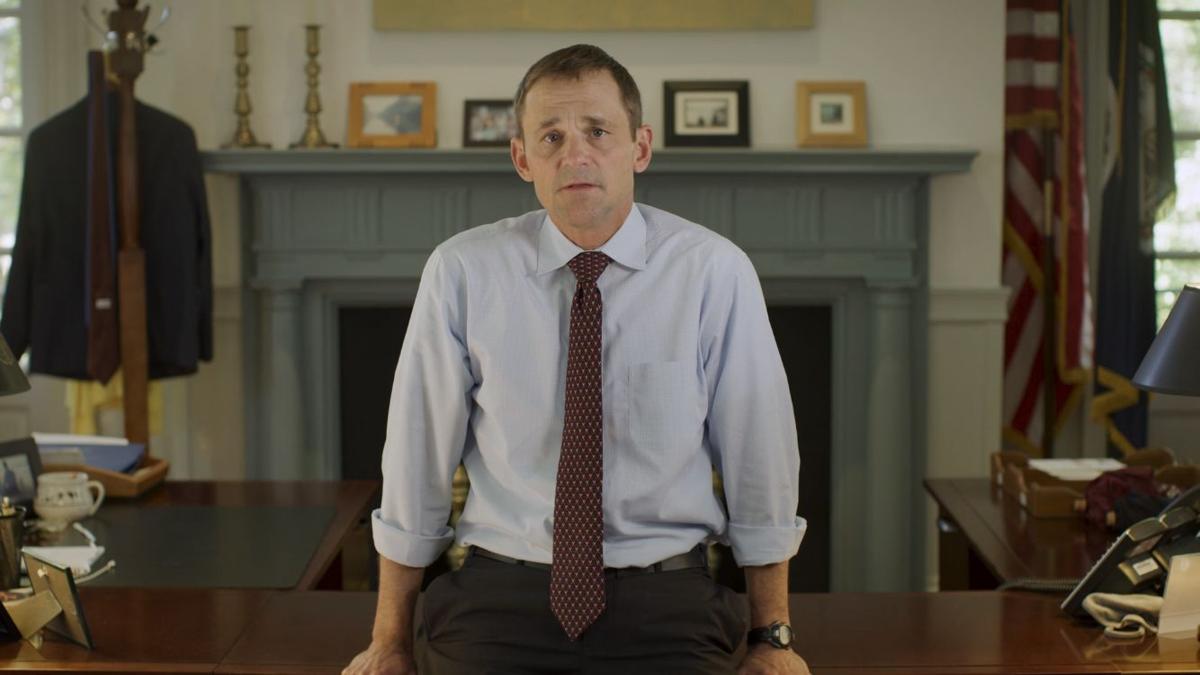 University of Virginia officials say the COVID-19 outbreak at the school is the result of many small groups and individual students not following public health guidelines rather than the result of a few super spreader events.
Nearly 650 students have tested positive for the virus since Feb. 14 and UVa has averaged 129 new COVID cases a day from Valentine's Day to Thursday, including a high of 229 new cases on Tuesday.
That's the day that administrators decided they needed to take action to 'flatten the curve' and prohibited all gatherings among students except for in-person classes. They also restricted students living in dormitories to their residences except for trips to class, to get food, go to work or other essential activities.
Off-Grounds students were restricted from going onto the campus except for classes or work and the school shuttered recreation facilities and restricted libraries to pick up only. The measures are in effect until at least Feb. 26.
Administrators said that if cases don't show a marked decrease by Feb. 26, the restrictions will be continued.
In a virtual town hall held Friday, and in a statement released Thursday afternoon, officials said widespread speculation that two weeks of in-person rush among fraternities and sororities was to blame for the spread is "not supported by evidence."
Neither does the increase appear to be the result of the U.K. variant of COVID-19, which UVa Health and the Blue Ridge Health District confirmed was discovered on Grounds.
"The COVID positive cases have been distributed across the student population," said UVa President Jim Ryan. "They have been on Grounds, off Grounds, among undergraduates and graduate students and in different student groups."
Dr. Mitch Rosner, chair of the UVa Department of Medicine, said during the town hall that about 75% of the cases are in students living off Grounds. He said health department and school investigations and contact tracing show no large cause of the spread but that the virus spread through general "lax following of the rules."
No cases of COVID transmission between students and the community at-large have been found, he said.
"We have not seen any students developing serious illness from the virus or needing hospitalization," Rosner said.
Ryan said fraternities were allowed to hold recruitment events in person during February, providing those events met the university's guidelines of no more than six students together, all wearing masks and socially distanced.
In an email to the university community on Thursday, officials said rush events do not appear to be the driving factor in the outbreak.
"At this point, speculation that Greek organizations, or any other single group or part of our community, are solely or primarily responsible for rising cases is not supported by evidence. Transmission and noncompliance are widespread across our community, which is why our public health experts made an unequivocal recommendation to enact the community-wide restrictions," the message reads.
Dean of Students Allen Groves on Friday said the school has sanctioned several individuals and groups, including five fraternities, for public health violations since the school year began in the fall.
Ryan said administrators may seem "clueless and naïve" in expecting those regulations to be met, but he said the organizations were being held to the same standards as all UVa student groups.
"There's no doubt rush contributed to this," Ryan said of the virus outbreak. "There [is] no doubt there were mistakes we made, but there's no doubt there were hundreds of other actions that were unrelated to rush that contributed."
The Inter-Fraternity Council at UVa posted a post-rush message on its website noting that its chapters were encouraged to hold virtual events and keep all in-person events within university guidelines.
Before the recruitment period began, the organization created an "immediate adjudication mechanism" to hear reports from students about misconduct on the same day as the violation was reported.
"Some reports were preemptive and allowed the governing board to shut down events that would have broken policy before they happened," the statement reads. "Going forward, the [council] remains committed to stopping the spread of COVID-19 and complying with all university guidelines, including the recent ban on all in-person gatherings."
UVa is not the only Virginia college enduring a COVID surge. According to the Virginia Department of Health, Virginia Commonwealth University and Bon Secours Memorial School of Nursing in Richmond and the University of Virginia at Wise are reported to have active outbreaks of the virus.
Rosner said the surge is likely because students, like many people across the country, are feeling worn down by the continuing pandemic.
"Not the least [of the issues] is fatigue around COVID. It's been going on for a year and we're all tired of this and want things to go back to normal and so we're letting our guard down," Rosner said.
Ryan said he hopes the tightened restrictions will flatten the COVID curve without having to add additional restrictions.
"We have to clamp down now. This is what hard looks like," Ryan said. "The days ahead will test the character of our community."
Ryan said he believes the restrictions will work and there will be no need for drastic measures such as shutting down school and sending students home.