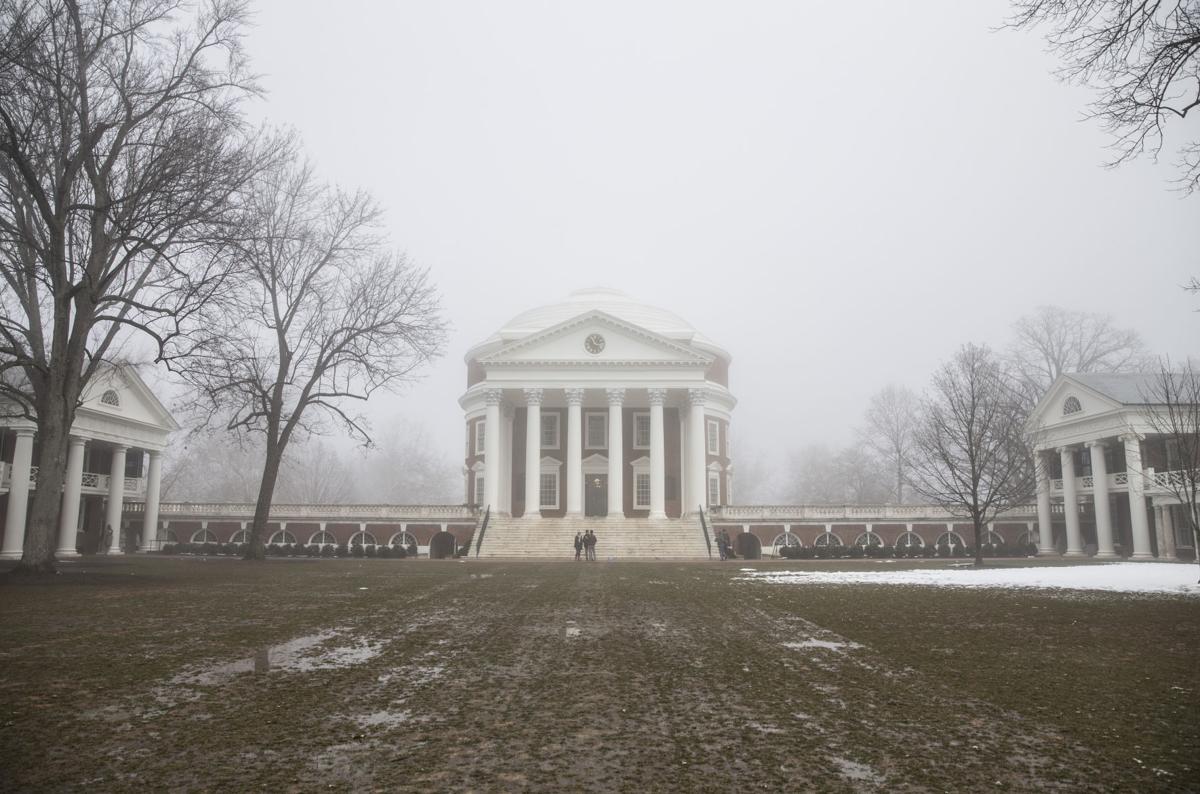 Gaby Hernandez, a high school senior from Stafford, has been thinking about college since the sixth grade.
Part of her motivation to apply for Harvard, Yale and the University of Virginia was so she could continue supporting her mother and brothers and sisters.
"My mother is an immigrant and a widow; my father passed away when I was young," Hernandez said. "The way I could help out my mom and siblings was by getting the best education I could."
On Friday, Hernandez and thousands of others received word that they had been accepted into UVa.
According to UVa's Office of Admissions, the numbers offer a snapshot of increased efforts to offer spots to diverse students. Record numbers of the 9,725 students offered a place in this fall's entering class are minority students or will be first-generation college students.
A total of 40,815 students applied for admission between Nov. 1 and Jan. 1, a 10 percent increase from last year.
A record 40 percent of those students are non-white.  Additionally, offers to first-generation college students rose slightly, to 11.5 percent.
Hernandez said she and her mom recently were talking about low rates of college attendance among Hispanic people, a statistic that is borne out by recent research. According to Georgetown University's Center on Education and the Workforce, high school completion rates among Latinos in the United States are increasing, but college completion rates still lag behind the rest of the population.
"As a female Latina student, I'm very proud to be one that goes to college and gets an education," Hernandez said.
Hernandez, who plans to study political science, also has been accepted to the College of William & Mary and Virginia Commonwealth University. She's waiting to hear back from several Ivy League schools, and said her eventual decision likely will come down to cost and distance from home.
"I'm honored to have these choices. I know it might sound cheesy, but I think that I'll end up where I'm supposed to be," she said.
Friday's numbers include the high number of students who applied to UVa through its early-action admissions process that started in the fall. With early action, a student can still apply to and decide to go to another school, but it is a tool commonly used to attract high-performing students to top schools. The number of early applications to UVa has doubled since 2012.
A record 25,126 students applied early, according to the school. UVa awarded 6,550 acceptances, for an offer rate of 26 percent.
Between early-action and regular-decision offers, UVa was more selective than last year and has so far offered admission to 24 percent of applicants. Low acceptance rates are seen as a measure of prestige by many top colleges, with Harvard and Stanford both posting rates of 5 percent in the fall of 2017.
At UVa, more than 90 percent of students offered acceptance were in the top tenth of their high school graduating classes. Their mean SAT score was 1438.
Thirty-six percent of in-state students received offers, compared with 19 percent of non-Virginians. By law, the university has to enroll a class that is at least two-thirds in-state.
Ten percent of all newly admitted students to UVa are first-generation college students and 35 percent come from minority backgrounds, roughly the same percentages as last year.
The current waitlist of 5,489 students is slightly smaller than in previous years, according to the admissions office.
The university is aiming for a first-year class of 3,740 students. All students have until May 1 to accept their offers.
This story has been updated to correct the number of students who applied to UVa during the most recent admissions cycle.