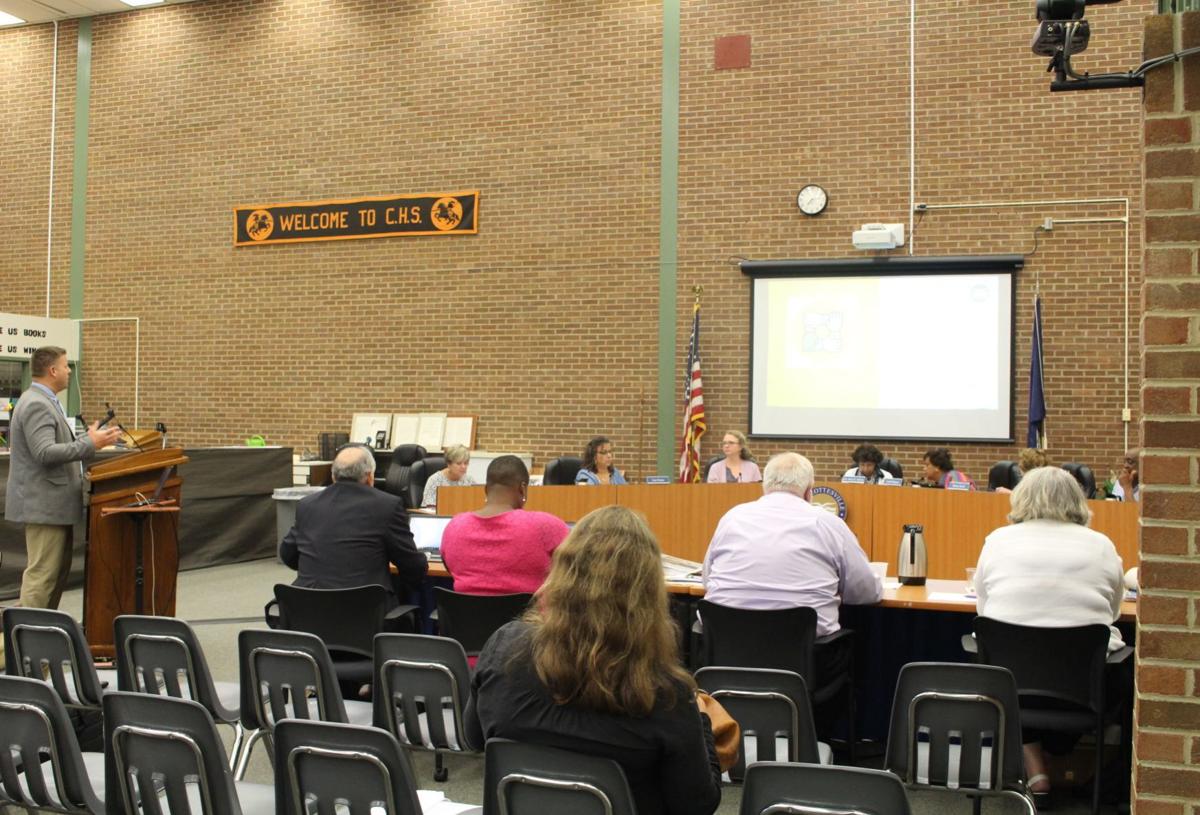 {child_flags:top_story}At-home WiFi hotspots to be offered
{child_byline}By KATHERINE KNOTT
Students at Charlottesville's upper-grade schools will be able to take the internet home with them this school year.
Starting on the first day of school, Aug. 21, libraries at Charlottesville High, Buford Middle and Walker Upper Elementary schools will have WiFi hotspots available to check out. The program is aimed at addressing a community need for internet access. Jeff Faust, the division's director of technology, said at Thursday's School Board meeting that about 5% to 6% of Charlottesville students don't have access to the internet at home.
Providing the hotspots also is part of the division's efforts to eliminate the access gap and promote equity, according to Faust's presentation.
"The classroom is one place to learn, but the learning goes beyond the classroom," Faust said. "I think we do have an obligation to make sure that there's access and connection for all of our students."
Ensuring students have internet at home has become a priority as more and more teachers use online tools to extend their classrooms and curriculum, Faust said. The new hots-pot program is the culmination of much research and work on the digital infrastructure to support it, he said.
A grant from Gear Up Virginia, a statewide program focused on helping students from low-income backgrounds go to college and have postsecondary success, is supporting the program. T-Mobile donated the devices, and the division will pay $10 a month for 3 gigabytes of data per each hotspot.
"You're pretty hard pressed to find an area in Charlottesville where you don't have a really strong cell signal," Faust said.
Faust said staff will be closely monitoring check-outs and device usage.
"The big thing for me is not paying for bandwidth we aren't using," he said.
Charlottesville High School will have 100 hotspots, Buford will have 50 and Walker will have 25. Students in third grade and up receive a laptop, but the devices only go home at Walker, Buford and CHS.
Since 2017, the Jefferson-Madison Regional Library has had hotspots available to be checked out.
School Board members expressed support for the program. However, they wondered how the division will ensure the devices will go to students who need them. Faust said the program will be open to all students, but he understands that concern.
Students can use the portable hotspots to connect their student computers to the internet. Use of the hotspots will have to comply with the division's policy for acceptable use of technology and will be subjected to its internet filter.
"That's how we can guarantee the security that we want out of the program," Faust said.
Parents will have to sign a permission form before students will be able to check out the de-vices from the school libraries. How long students can check out a hotspot will depend on the school. Faust said the standard check-out time is two weeks. If a student needs to be assigned a hotspot for a longer period of time, schools can make that decision.
Get local news delivered to your inbox!
Subscribe to our Daily Headlines newsletter.