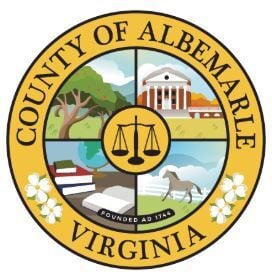 Expanding the authority to use speed monitoring devices, the authority to impose impact fees on developments and the ability to publish notices of public hearings on its own website instead of in The Daily Progress are some of the requests Albemarle County could make of its General Assembly members later this year.
On Wednesday, the Board of Supervisors had its first discussion about its legislative priorities for the 2021 General Assembly session.
County Attorney Greg Kamptner said the priorities he had so far were items that supervisors have identified over the last several months, and more could be added before the board finalizes its priorities and meets with representatives in October.
During the last session, state and local law-enforcement agencies were given the ability to operate speed monitoring cameras in or around school crossing zones and highway work zones, but Supervisor Ann Mallek has expressed interest in using cameras everywhere.
"This is the only way we're ever going to get our speeding problem throughout the county, all districts urban and rural, under control," she said.
Supervisor Diantha McKeel and Chair Ned Gallaway said it was important but not a high priority, especially for a short session when legislators can only submit a limited number of bills.
Another possible request is to expand the authority to use civil penalties instead of criminal punishment for local violations. Kamptner said most violations of the county code are criminally enforced.
Supervisors supported the proposal. McKeel said it was something she thought was appropriate, but she did not support turning enforcement over to existing county staff and code compliance officers who are already overwhelmed.
"I get very concerned that we're going to be adding more," she said. "If we can hire somebody to do it it's one thing, but I would be very concerned about our staff."
The board could also request the authority to publish notices of public hearings on locality websites. The current law requires notices to be published in a newspaper of general circulation. Kamptner said bills to allow notices to be published on locality websites have repeatedly failed.
"It would certainly save time, it would save money, it would allow more flexibility to get notices up and correct notices where they may have been published incorrectly or there had been a typographical error," he said.
The county has had to delay multiple public hearings due to notice errors over the past three years.
"I think there would be tremendous blowback, even though there may not be that great a reduction in access I think people will perceive this as an effort to be secretive, and they will not like it," Mallek said.
McKeel said they should look a results of a recent community survey for perspective about where residents get their news. Approximately 72% of survey takers said The Daily Progress was a major or minor source for obtaining information about the county government, while about 67% or respondents said the county's website was a major or minor source.
"Given that we have a new website coming up and running and most people are used to going, in this day and age, to a website, and many people don't even get a newspaper," McKeel said. "...As we're rolling out our new website we should be pushing people to our website."
In addition to running legal advertisements in the newspaper, The Daily Progress also posts them on its website.
Kamptner said that the Virginia Municipal League and the Virginia Association of Counties are trying to get some consistency on publication requirements, as they vary from item to item.
The board is scheduled to have two more discussions on its priorities ahead of the October meeting with legislators.
Get local news delivered to your inbox!
Subscribe to our Daily Headlines newsletter.