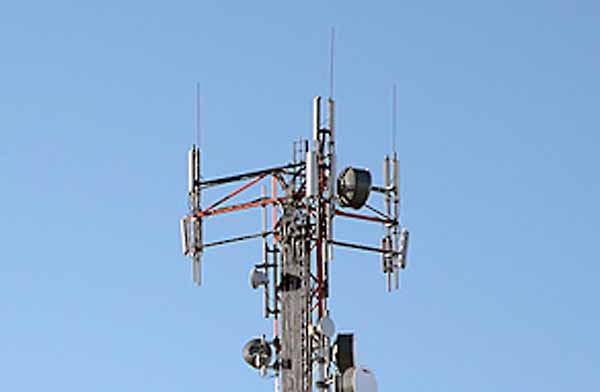 The Albemarle County Board of Supervisors has approved the construction of a cell tower on Western Albemarle High School grounds.
The board approved an 80-foot monopole cell tower late Wednesday after denying a proposed 145-foot monopole cell tower.
Federal Communications Commission regulations allow for an option to administratively apply for a one-time, 20-foot increase in height to 100 feet tall, which representatives of tower builder Milestone Partners said they plan to do.
The cell tower was first proposed last year. If built behind the home bleachers of the football field as planned, it would help to provide broadband access to approximately 400 homes, school staff members said, but the existing level of internet access at each individual home was unclear.
According to an agreement with Milestone, Albemarle County Public Schools will receive $25,000 when the monopole is built, $5,000 if a second carrier sets up service on the pole and 40 percent of gross revenues from leasing space on the pole. Milestone and the School Board will enter into a 10-year lease for the space necessary to construct the pole.
After the meeting, Jamie Foreman, interim head of the school division's department of learning, access, engineering and design, said in a statement that the school division appreciates the support from the Board of Supervisors for a project that will "contribute to meeting the school division's priority to continue to eliminate the learning opportunity gap."
He said they are still are in the process of evaluating the effects of reducing the tower's planned height to 100 feet.
"We believe the number of homes in the local area that could be served by the tower, approximately 400, will be minimally impacted," he said. "We also do not anticipate any change in the level of service that would be available to our school facilities in the area and we do not believe the quality of service provided by private carriers on the tower will be significantly diminished."
Foreman said there will be some impact on the quality and consistency of the signal they will be able to provide.
"For example, service will be affected by tree foliage," he said. "As part of our evaluation process, we will look at how these impacts could be mitigated."
The county Planning Commission had recommended denial of the 145-foot cell tower in June, and staff members also recommended denial of the taller tower.
County staff members said the location, height and design of the taller pole would make it too visible to surrounding properties, that the facility was not adequately screened and that the tower didn't fit within the county's Comprehensive Plan.
In initial comments by supervisors about the proposed 145-foot tower, three board members outright said they could not support that height.
Supervisor Rick Randolph said he would be "very receptive" and "enthusiastic" in supporting a shorter tower of about 80 feet. He later clarified that he knew about the potential 20-foot increase.
Board Chairwoman Ann H. Mallek said people in the Crozet area have been quite concerned with this process.
"They are concerned that a local government entity, an agency, a department is somehow being treated differently than an ordinary citizen who would want to have this 145-foot tower," she said. "That perception is very damaging to us as a whole. We need to have the same rules for everybody."
The supervisors agreed that they need to update the entire policy for cell towers and wireless facilities in the county.
"We have an 18-year-old wireless policy that is vastly overdue for reconsideration, if for nothing more so that the board can debate the issues that we end up debating piecemeal with every application, so that we quit putting the community through having to come out and support or not support based on where the tower is at," Supervisor Ned Gallaway said.
After a recess was called for the county attorney to update the resolution, a Milestone representative came back and proposed the shorter tower that eventually was approved.
County staff said they had proposed the shorter option to the applicant during the review.
"They were asked by the community to have something lower, and we were told it was unacceptable because it would not deliver the service that they wanted," Mallek said.
Ultimately, the board voted, 4-1, to approve the shorter tower, with Mallek casting the dissenting vote. Supervisor Norman Dill was not present.
About 20 people spoke during the public hearing. Many who were in support of the tower cited increased public safety and the current lack of reliable service, while those who did not support the tower cited its visibility.
Thomas Jackson, who said he is a senior at Western, said he had endured a lot of stress in school and has learned that two coping mechanisms that work for him are to go outside and to write about the environment.
"During the day, I really pride myself on not having to see structures or development when I look up at the sky," he said. "I'd like to cite the nonexistent poems written about cell towers because that's what I would have to deal with sitting in my backyard."
He said equality is a level playing field, and that equity is adapting to the individual needs of each student and coming up with a plan that fits all of those needs.
"This treats me as an expendable value, as a cost to this tower," Thomas said. "And while I do not disagree with the benefit that it has for students in terms of access, I refuse to be treated as expendable to serve the goals of the county."
Joe Barrese, who said he also is a senior at Western, said that last school year he took a math class in which they were required to watch videos at home and take notes.
"I literally could not start the video," he said. "I would have to wait until the next school morning, wake up an hour early, drive to school, get to the library and connect to the Wi-Fi so I could watch her videos and I could get the homework done in my class."
He said he strongly supports the tower.
"I believe that by building this tower we improve the education of thousands of current students, as well as many other future students," he said.
Get local news delivered to your inbox!
Subscribe to our Daily Headlines newsletter.