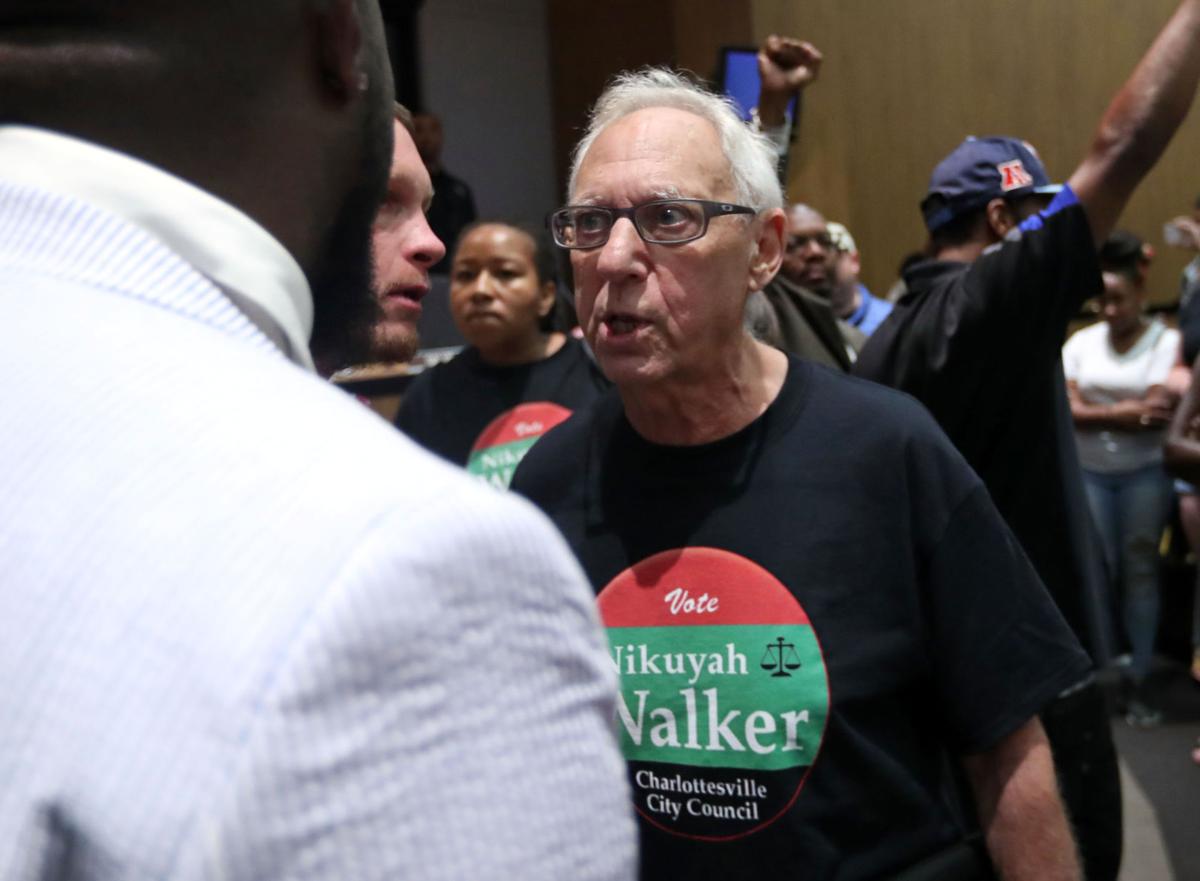 Following at least a four-year trend, more than 70 percent of all people stopped by Charlottesville police for an "investigative detention" this year have been black.
Jeff Fogel, a local activist attorney who requested data on the detentions from the city police, said the response to his inquiry reveals that the city is continuing to disproportionately target African-Americans.
What's more, he said, the number of stop-and-frisk detentions by the police is on track to double the annual average of the last two years.
"While Police Chief Al Thomas seemed to be decrying the statistics last year, we now have twice as many stopped this year. And we haven't fallen below the 70 percent rate," Fogel said in an interview.
Fogel received the latest statistics after filing a Freedom of Information Act request last month. In a news release Wednesday, he shared the data with local media and called on the city to end its "stop and frisk program."
Fogel cited the Supreme Court case Terry v. Ohio, and the 1967 President's Commission on Law Enforcement and Administration of Justice as evidence that authorities have previously acknowledged that stop-and-frisk detentions can harm relations between communities and law enforcement because they create resentment and distrust.
In 2015, there were 110 investigative detentions reported by police. In the first 10 months of the following year, there were 97.
As of June 25, over 100 people have been stopped and investigated by police. But very few of the stops lead to an actual arrest or a court summons.
In each one of those three years, black people have made up about 70 to 80 percent of the stops. African Americans are just short of 20 percent of the approximately 50,000 people that live in Charlottesville.
"There's no evidence here that black people are more likely to commit crime," Fogel said.
Looking at the years of reports he's obtained, he said, white people that are stopped are more likely to have been "engaged in a crime."
In 2015, 13 black people were charged with a crime following an on-the-street investigation — five fewer white people faced charges as a result of their stops.
In the 10-month period in 2016, 26 people were charged with a crime — 13 black, 13 white.
So far this year, more than half of the black people stopped by police were not charged with a crime or arrested, while 22 were arrested or issued a court summons. Six incidents with a black suspect resulted in a warning for traffic violations.
Only one white person was issued a warning, while 16 were allowed to move along. Of the 28 white people stopped, 11 were issued a summons or arrested.
The majority of the stops that resulted in charges this year were because of traffic violations or issues with revoked or suspended licenses and vehicle registrations. Most of the other charges were related to drug possession or alcohol-related charges, followed by fewer than five other charges related to weapons and previously issued warrants for arrest.
About 60 percent of the stops of were classified as a "narcotics investigation." Aside from a few "suspicious circumstances," responses to reported assaults, disorders, drunkness and a few other offenses were listed as incidents that led to a stop.
According to the most recent report, and those from the last two years, about 70 to 80 percent of the investigative detentions each year did not lead to an arrest or summons.
Last fall, when Thomas presented a report on the stop-and-frisk data to the council — just days before Fogel received a response to a legal request for the data — the chief said he wanted his department to focus on why so many stops were not leading to arrests.
Fogel said he's disturbed that the recent report shows the stops are increasing, and that the chief has done little to curb it. He said that he thinks City Manager Maurice Jones and other city officials do not care about the issue.
"If they did," Fogel said, "something would be done about it."
Neither Jones or Thomas replied to requests for comment Wednesday. 
Get local news delivered to your inbox!
Subscribe to our Daily Headlines newsletter.