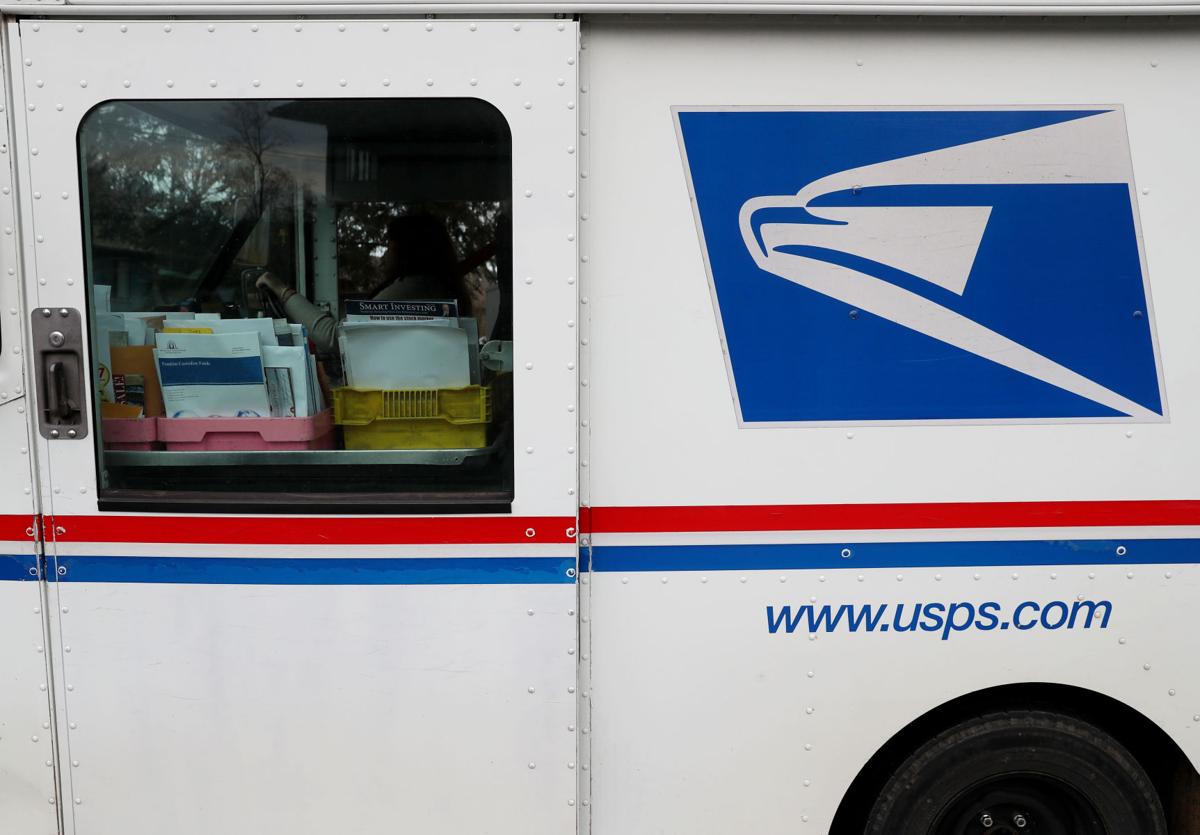 Continued irregular mail delivery has many area residents concerned that a Christmas crunch of packages and cards could make them miss bills, payments and notices.
The complaints, which echo those made last year and across the country, are part of a problem that's been investigated by federal officials off and on since 2015.
Slow, late and non-existent deliveries have led some residents to file complaints with Sen. Tim Kaine, D-Va., and Rep. Tom Garrett, R-5th, as well as Congressman-elect Denver Riggleman, who will replace Garrett in January.
"I have never seen anything so appalling in my life," said Elizabeth Kvetko, of Albemarle County. "I get several weekly publications and they come once a month. Where are the rest of them? People have bills they pay and they need to get the payments in on time, but sometimes the bills don't even arrive."
Complaints similar to Kvetko's are echoing across the city and county, from Mill Creek and Crozet to Briarwood.
"I don't know where you begin with your story," one longtime Belmont resident said who didn't want her name used. "Quoting me, I don't think it's going to do any good."
Many community members are quick to mention that many longtime mail carriers are hardworking.
"I think our mail service is really good," said Richard Wilson, of Charlottesville. "I don't have any problems with it."
At one point, the mail was delivered late, around 9 p.m., he said, but recently his carrier has been making deliveries in the morning.
"I've talked to her a number of times. She's very nice, she carries treats that she gives to my dog, but she works about 14 hours a day," Wilson said. "... It's just overwhelming what they have to do."
U.S. Postal Service officials declined to discuss the regional delivery issue, wanting to speak only of specific customers' issues. They did say they are concerned with timely delivery, however.
"The Postal Service recognizes that consistency is paramount to our customers and we remain committed to providing the best possible service," Freda Sauter, of the postal service's corporate communications division, wrote in an email.
Sauter wrote that the postal service is expanding delivery during the holiday season.
"During December, our busiest time of the year, the postal service is expanding deliveries to earlier in the morning and later in the evening when mail volume is high to ensure customers receive mail at the earliest date possible," she wrote. "To meet customer expectations, we are continually reviewing our staffing and scheduling, which may include hiring additional seasonal help as needed."
Area residents have complained that mail often has not been delivered until 9:30 p.m., that packages get left after dark and some mail never gets delivered at all.
Kvetko said she has circulated petitions and contacted elected officials.
"It may seem like not a big deal, but people rely on the post office to get their bills, to pay their bills and to get medications in the mail," she said. "Something has got to be done."
In a July 23 blog post, the U.S. Postal Service Office of Inspector General wrote that the postal service is delivering more packages and fewer letters, saying that it needs to better adapt to the change.
The inspector general noted that customers across the country are feeling negative effects of the change in "mail delivery being inconsistent, sporadic and extremely late."
"Our recent audit confirmed that mail was not always delivered in a timely manner in the selected delivery units we reviewed in the Atlanta District," the blog post states.
The blog post notes that overtime and increased working hours have resulted from added Sunday deliveries of packages and growing online purchasing.
It also notes that an inspector general's audit found most mail carriers were not on their routes by the target time of 8:30 a.m. "often because the mail came late from the processing center."
"We also found that only 70 percent of letter carriers returned to these units by 7 p.m., with some returning as late as 10 p.m.," the blog post noted of the Atlanta area's postal system. "This was well off the Postal Service's goal of 95 percent of city letter carriers returning from street operations before 5 p.m., and 100 percent by 6 p.m."
The problems are widespread across the nation. In January, postal service in Ypsilanti, Michigan, became so poor that U.S. Rep. Debbie Dingell, D-Michigan, wrote to the U.S. Post Master General.
Dingell outlined constituents' complaints of deliveries after 8 p.m.; packages reported as delivered but remaining in trucks overnight; mail being delayed for several days or delivered to wrong addresses; and a lack of response from local post office personnel to customer complaints.
The issues, however, are not new. Irregular and late mail deliveries have plagued the post office since at least 2012, when the postal service reduced costs by cutting 40,000 jobs and consolidating 141 mail processing facilities, according to the U.S. Government Accountability Office.
In 2010, the postal service closed its Charlottesville sorting plant and moved operations to Sandston, near Richmond. Mail sent from the Locust Avenue neighborhood of Charlottesville to Crozet now must be trucked to Richmond for sorting and then back to Charlottesville for delivery.
In 2015, the postal service changed its delivery standards for first-class, single item mail such as checks and letters from one-day local delivery to between two and three days.
In November 2016, Kaine and Sen. Mark R. Warner, D-Va., sent a letter to the Senate Homeland Security and Governmental Affairs Committee, which has jurisdiction over the postal service. The letter, also signed by several Republican senators, called for improvement of mail service to be a critical component of any comprehensive postal reform bill.
Daily Progress staff writer Allison Wrabel contributed to this story.