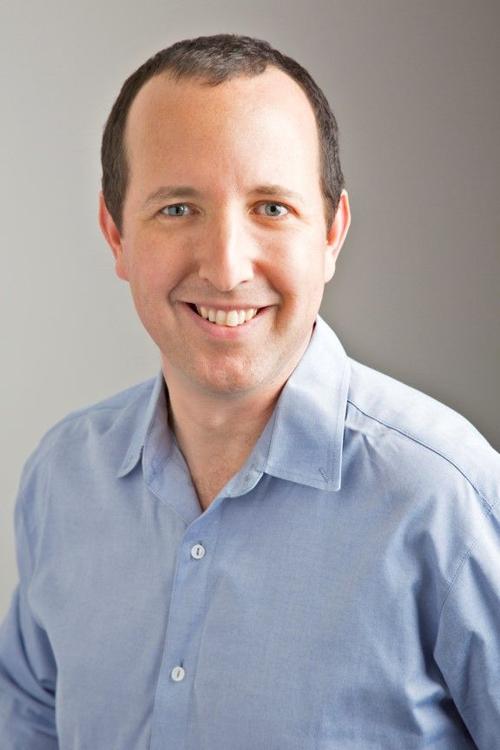 The attorney representing National Security Agency whistleblower Edward Snowden warned against about the future of privacy if citizens aren't protected from government and corporate overreach. 
"It used to be possible to live lives of what you might call practical obscurity," said attorney Ben Wizner. "Most of our activities were unobserved. They were unrecorded except by the people immediately around us." 
Wizner, who — in addition to defending Snowden — serves as director of the American Civil Liberties Union's Project on Speech, Privacy and Technology, spoke Wednesday to about 100 students at the University of Virginia School of Law. Before taking on Snowden, who is currently living in Moscow while facing criminal charges in the U.S. for providing classified government documents to journalists, Wizner argued cases involving civil liberties abuses after 9/11, challenges to airport security policies, terrorism watch lists, targeted killing and torture. 
Wizner said the growth of technology has outpaced the creation of laws to regulate how the government protects the privacy of citizens. He said people don't realize how much data they create each day when they send text messages, make phone calls, read news online or shop online. 
"When you [shop] online, imagine the real-life equivalent of somebody following you around with a clipboard everywhere you went in a store and not just writing down what you buy but writing down every single thing you look at," he said. 
Under current laws, the government is able to have access to that information, he said. When someone agrees to share data with one other party, he or she forfeits the right to privacy. So if a document is saved on Google or a phone call is made through Verizon, the government has the right to access that information because it has already been shared with those companies. 
"If you have a handwritten diary and you keep it in your desk drawer, the government would need a warrant under the Constitution to get it," Wizner said. "But if you save this as a Google document, and essentially Google is holding it for you, then you would not have Fourth Amendment protection." 
That's the justification the NSA used to collect data from telecommunications companies, as revealed by Snowden. 
"The government's reasoning is: If one person has no constitutional protection over his phone calls in one day, it follows that all people have no constitutional protection over all of their calls on all days," Wizner said. "If you apply this kind of logic to the practice of medicine, you would say: Because doctors say that one to two glasses of red wine a day are good for you, you should have a million glasses of red wine. It doesn't really make sense." 
Reasonable expectation of privacy is the other standard being used to judge whether a search is an illegal, but that can be complicated as people learn more about government surveillance, Wizner said. 
People once believed that their communications, such as emails and phone calls, were visible only to senders and recipients. As information comes to light that the government is also accessing these emails and calls, people begin to assume that is the norm. This becomes the new standard. 
But Wizner said there is hope.
"A future without privacy is not inevitable," he said. "There's nothing inherent in technology that requires us to give up privacy. We can design our society however we choose. And if we don't choose, if we stand back and let these decisions be made by others, then we will very likely see a world with less privacy." 
For example, in 2012, the U.S. Supreme Court unanimously decided in United States v. Jones that police sticking a GPS tracking device to the defendant's car was a considered a search under the Fourth Amendment. 
As the Patriot Act expires in June and Congress has to decide to reauthorize it, Wizner said, citizens can stand up and show their dissent. 
"It's a hard vote for someone in Congress to vote against the NSA and to risk being blamed for the next terrorist attack," he said. "But we can make that vote easier. We can show that there's a constituency that puts these issues first." 
When an audience member asked whether Wizner is more concerned about government or corporate surveillance, he said help from both will be necessary to control the other. 
"We don't really stand a chance pushing back against the NSA and Congress unless we have Google and Yahoo and Facebook on our side," he said. "At the same time, I want the government to protect me from these corporations. I want the [Federal Communications Commission] to do much more enforcement. I want to have an expanded consumer privacy law that the government can enforce." 
Privacy is not a synonym for secrecy, Wizner said. The need to protect doesn't just affect those who have something to hide. 
"You probably close the door when you take a shower. You probably wouldn't post your credit card statements to your Facebook pages. You probably would not give me your email password," he said. 
"I am a professional civil libertarian. I obviously don't think there is anything wrong with viewing pornography or buying sex toys or picking my nose, for that matter. But that doesn't mean that I don't want to hide those activities from almost all people."
Dani Kass is the courts reporter for The Daily Progress. Contact her at (434) 978-7263, dkass@dailyprogress.com or @daniikass on Twitter.