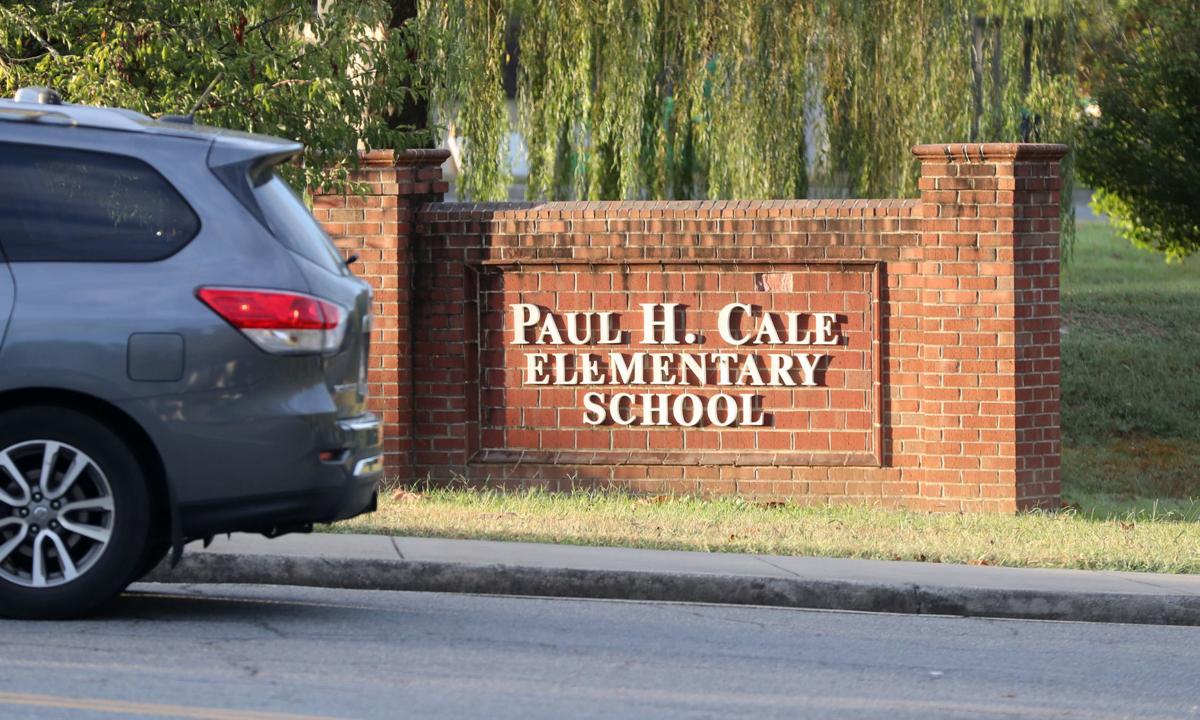 The Albemarle County School Board has decided to rename Cale Elementary.
Thursday's vote marks the end of a nearly year-long process that also began at a School Board meeting and has included numerous meetings, policy reviews and a campaign to keep the name waged by the family of former Superintendent Paul H. Cale, for whom the school is named.
The School Board voted 5-1 to change the name. Jason Buyaki voted no and David Oberg was not present at the meeting.
"I go back to his body of work," Buyaki said. "He actively worked for the betterment of all students."
Steve Koleszar said Cale should be commended for his work to modernize the county's schools facilities. When Cale started as superintendent in the 1940s, a number of schools didn't have running water. Under his tenure, 10 of the school buildings in use today were built.
"He might not have been a racist, but it was a racist system," Koleszar said of Cale. "We still see echoes of that system in the results we looked at today," referring to a presentation at the meeting of recent testing data and graduation rates.
The advisory committee will be reconvened to recommend a new name for the school — a process that will include two community meetings. In the meantime, the Cale name will remain.
The name of the school first came under scrutiny last October when comments by Cale came to light during a School Board presentation. In a 1956 magazine article, Cale appeared critical of integration, though many of his comments were paraphrased and his supporters have contested the accuracy of the piece.
Cale was superintendent from 1947 to 1969. The county schools first integrated in 1963.
"While it was a time that should always be remembered, it is not a time to be celebrated," Haas told School Board members at the last meeting.
Supporters of Cale contend that he didn't have all the power to desegregate the schools and that he reported to a racist School Board. Instead, he should be commended for integrating the schools without having one close. In Charlottesville, then-Gov. Lindsay Almond closed two schools after a federal court ordered the city division to be desegregated.
Katrina Callsen said she wasn't making her decision based on a magazine article, saying that she couldn't support having a school named after a superintendent who presided over a school system that held out on integration.
Alcaro echoed that, adding that Cale did not stand up to a racist School Board.
"Mr. Cale was more of an employee than a leader on this issue," he said.
An advisory committee made up of parents, community members and educators met throughout the summer months to review Cale's tenure and legacy, ultimately recommending that the school be renamed.
The pace of integration in the county schools and his comments in the magazine made keeping Cale's name on the school controversial, the committee said.
Cale's family and supporters have cited a number of Cale's accomplishments as reasons for keeping his name on the school. He started many programs and added support services, which helped to transform the division into a more modern school system.
Policy tweaks
Haas recommended four changes at the last board meeting aimed at speeding up the review and making it less "agonizing" for families. Cale's family has taken issue with the process, saying it put Cale on trial.
Under current policy, reviewing and potentially renaming the 13 other schools in the county currently named after people would take more than 10 years, as only review can be done at a time.
"The process needs to be more efficient, less costly in staff time and less stressful for the community, for the advisory committee and for the family and friends of the persons for whom schools are now named," Haas said at the last meeting.
The proposed changes would dictate that a review of each school's name be conducted within 30 years from when it was first named or from the time of its last review and would allow for more than one review at a time.
Alcaro said the changes would be discussed at the board's next meeting when it will vote on a revised policy.
Schools could be named for the geographic area in which they are located; any entity, quality or ideal the board deems worthy of recognition; or individuals who have made outstanding contributions to the community, according to the proposed policy.
When naming a school, the proposal states that a person's contributions should be judged "in light of the board's adopted vision, mission, goals, values, and the greater Albemarle community's values and contemporary view on history."
The division's four core values currently are young people, respect, community and excellence.
"Schools are meant to be a force for good, a force for progress, a place to bring people together toward a common purpose and a commitment to accomplishment as a community," Haas told board members during his recommendation. "Let us take a negative time in our county and school division's past and make it a positive time for our children's future. Let us remain true to our values."
The proposed new process would begin with a community survey for potential names. The school's current name would be included in the options.
Board member Kate Acuff said she doesn't want any school to be named after a person.
"No individual has a right to have their name affixed to one of our public schools," she said.
After a survey, an advisory committee would share all the potential names and hold a public hearing on the choices. Then, the committee would cull the list to 10 semifinalists, which the community would vote on and discuss at another public meeting.
Next, the advisory committee would decide on three names in a closed meeting. If one of those final options is the name of an individual, the committee would examine that person's contributions in light of the division's values.
Finally, the committee would make a recommendation to the superintendent. If it can't decide, the superintendent would pick from the final three options.