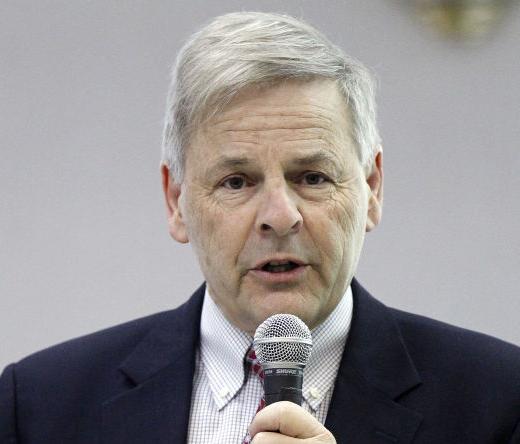 Removal of the Robert E. Lee statue in Charlottesville and other changes the City Council is seeking following the disastrous Unite the Right rally on Aug. 12 likely would require the support of Democratic and Republican leaders across Virginia.
While the city awaits trial in a lawsuit brought against it over the council's decision to remove the Lee statue, city councilors on Monday night informed the public that state legislators would need to amend a state law to allow the city remove its statues of Lee and fellow Confederate Gen. Thomas "Stonewall" Jackson.
On Tuesday, a spokeswoman for Del. David J. Toscano said the city's representative in the House of Delegates is working on a bill to let them do it.
By amending the state law that prohibits the removal of certain war memorials, Toscano spokeswoman Erin Monaghan said the House minority leader is "proposing to allow localities to remove monuments if they choose to do so."
Toscano was not available Tuesday to comment on the proposed legislation that would be considered during the 2018 General Assembly session, which begins the second week of January. Mayor Mike Signer last week asked for an emergency assembly session, but a spokesman for Gov. Terry McAuliffe said the matter will have to wait, with litigation already pending.
Despite the renewed and broader interest in removing Confederate monuments following the white nationalist rally earlier this month, Republicans in the legislature could continue working to block any such measure.
Following the 2016 General Assembly session, Gov. Terry McAuliffe vetoed a bill that would have made it harder for localities to decide whether they will remove war memorials, including Confederate monuments that critics say honor white supremacy.
The bill had passed by a margin of 82 to 16 in the House, and 21 to 17 in the Senate.
Before the City Council voted Monday to have the city's Board of Architectural Review vote on permitting the removal of the Lee and Jackson statues, as well as amending a resolution from earlier this year to have a third-party firm draft plans for parks without the two statues, Councilor Kathy Galvin said the city will need to work with McAuliffe and state legislators.
"It's going to take a team effort to change the laws regarding guns and local autonomy to make decisions on our own with regard to the monuments," she said, also alluding to proposals to have the state consider banning certain types of firearms at public protests.
Despite the odds, Signer said Monday evening that he thinks there is a chance the Republican-controlled legislature will pass a bill to let the city move forward with removing its Confederate statues.
"It would enable more democratic self-governance on a very difficult issue. A Republican city could just as easily want to do that as a Democratic one," Signer said, adding that there are "conservative principles" in the measure.
Virginia cities and counties are beholden to what is known as the Dillon Rule, a governing legality that stipulates that localities can only pass legislation and take actions that are authorized by the state government.
"It's a very restrictive regime that localities are under," Signer said.
Regarding the state law prohibiting the removal of monuments such as the Lee and Jackson statues, he added: "This is an even more suffocating manifestation of Dillon's Rule. It's a law passed by a legislature that literally does not allow memorials to be moved even if a locality wants to do that."
Signer acknowledged that changing the law could be a challenge, but said that "stranger things have happened."
"That's an interesting way to see a bill's prospects," said Jeff Ryer, press secretary for the Virginia Senate Republican Caucus.
Ryer declined to speculate on the likelihood of Toscano's planned bill being passed.
"Obviously, based on the governor's statement on Friday, this won't be considered before January when the GA meets," Ryer said. "I would not want to presume anything."
The council's legislative lobbying could soon go beyond calling for changes to the state's war memorials statute.
Late Monday evening, after most of the people who took over the council chambers forcing Councilor Wes Bellamy to broker a truce and create an ad hoc town-hall meeting, councilors held a back-and-forth discussion with residents about matters related to the First Amendment.
University of Virginia professor and social activist Walt Heinecke said the city should be more brazen when it comes to restricting the speech of extremists.
"The community wants you to start thinking more like Martin Luther King Jr., not like a lawyer," Heinecke said. "I think the community wants you to identify laws that are immoral … and say, 'no, we're not going to follow the law. We're going to violate the law and ask for forgiveness rather than permission in certain instances.'"
In response to complaints that the city did not do enough to prevent the Aug. 12 rally, which resulted in the death of a 32-year-old woman and two police officers in separate incidents — a brutal car attack and a police helicopter crash later in the day — Signer said new restrictions for speech and public assemblies should be considered.
Signer said the city was well aware that violent clashes between rally-goers and counter-protesters were probable, but that a federal court did not find its argument sufficient enough to allow the city to relocate the rally to the larger McIntire Park.
Councilors have said that City Manager Maurice Jones and Police Chief Al Thomas had recommended moving the rally so that it could be easier to police the crowds and maintain peace.
"Judges need different laws to adapt to these online, vicious, mayhem-creating movements," Signer said.
"Hopefully, what happened here will show judges, lawyers and lawmakers everywhere that the law needs to change."