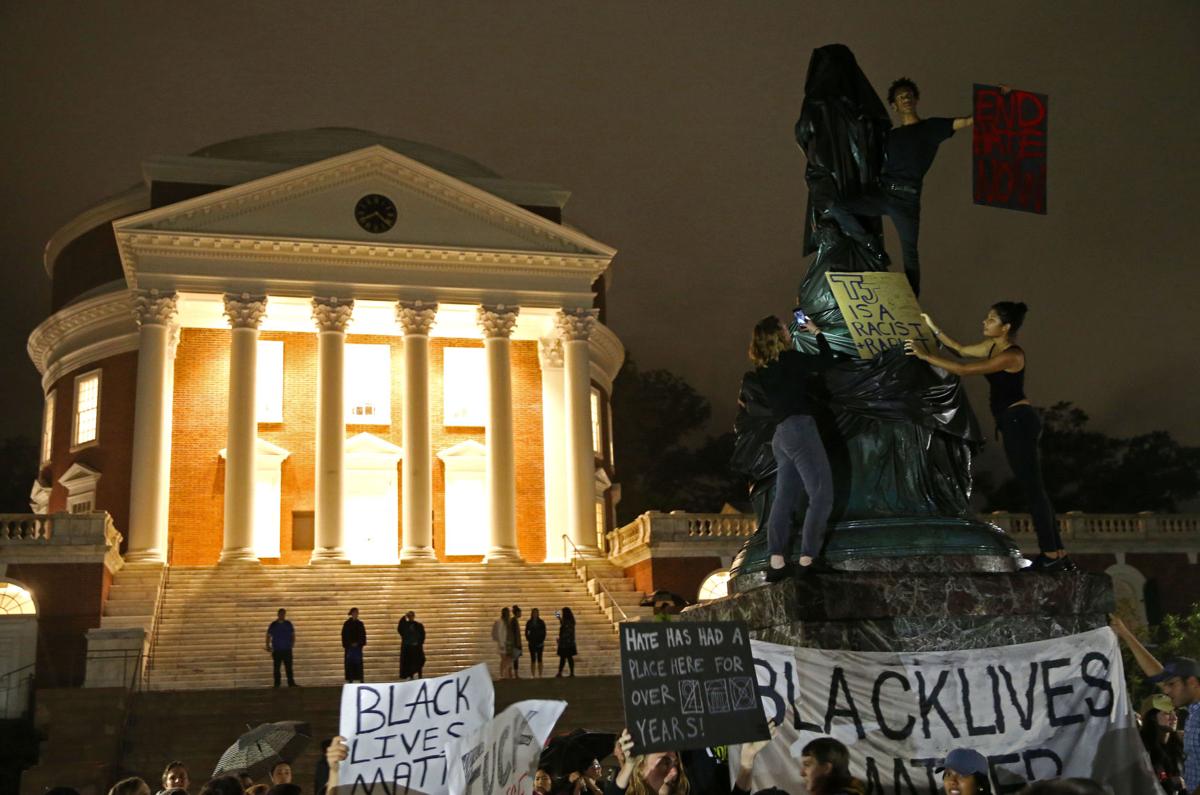 One month after white nationalists stormed the Rotunda at the University of Virginia, bearing tiki torches and chanting, "You will not replace us," a smaller but equally vocal crowd of protesters took to the Rotunda on Tuesday night, covering a statue of Thomas Jefferson in a black shroud, which was removed sometime after midnight Wednesday.
President Teresa A. Sullivan issued a statement on Wednesday morning to university students, faculty and alumni, saying that she "strongly disagrees with the protesters' decision to cover the Jefferson statue."
The group of about 100 UVa students, faculty and community members gathered despite the rain to deride the university's response to the summer's wave of white nationalist demonstrations.
They covered the UVa founder's statue in black, mimicking the city's decision to shroud the statues of Confederate generals Robert E. Lee and Stonewall Jackson in the wake of the violent Aug. 12 rally that resulted in one death and dozens of injuries.
"One month ago, we stood on the front lines in downtown Charlottesville as all manner of white supremacists, neo-Nazis, and neo-fascists swarmed the area," said a speaker addressing the crowd. "Two months ago, the Ku Klux Klan rallied in their safe space, fully robed and fully protected by multiple law enforcement agencies who brutalized and tear gassed peaceful counter-protesters."
With some sporting "Black Lives Matter" signs and many others chanting, the crowd cheered as three protesters climbed the Jefferson statue, adorning it with signs that dubbed the former president a "racist" and "rapist."
While chanting mantras that have become routine in anti-racist protests, the common chant "No Trump, No KKK no fascist USA" was tweaked, swapping "fascist USA" with "racist UVa."
Alt-Right Torch Rally at UVa
20170811_Alt-Right_Torch501.JPG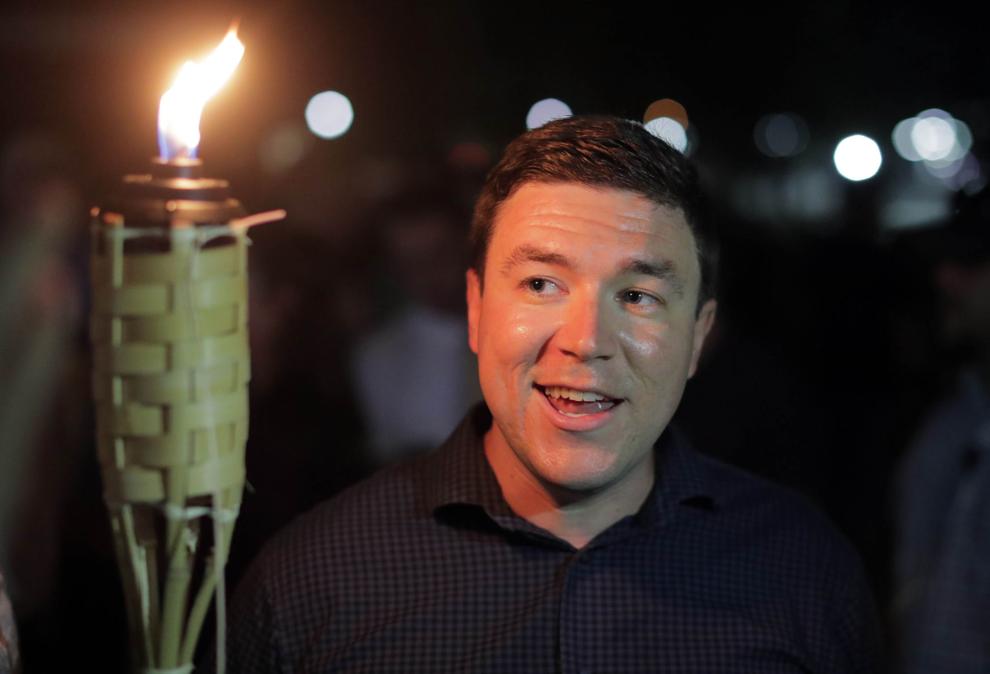 20170811_Alt-Right_Torch502.JPG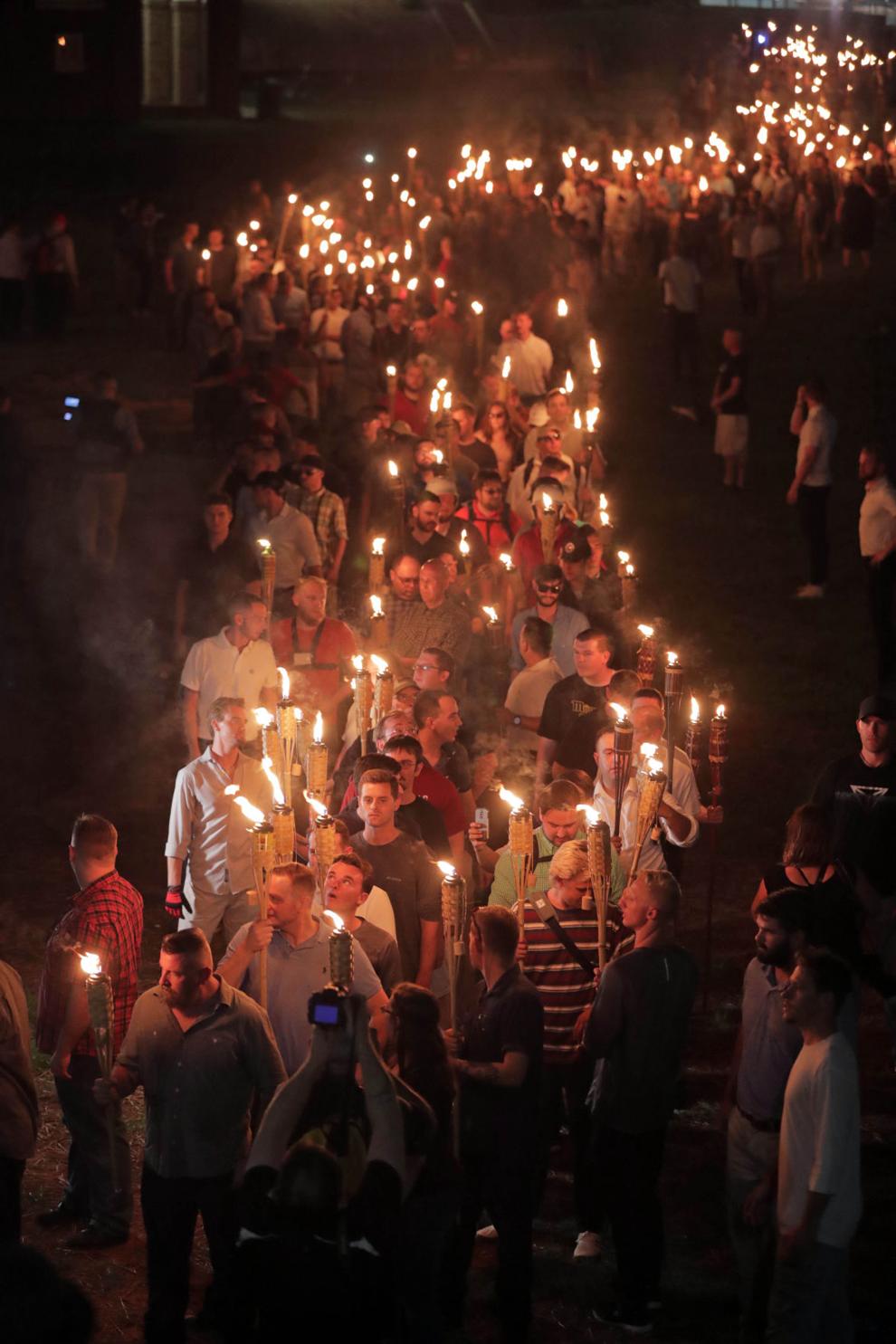 20170811_Alt-Right_Torch503.JPG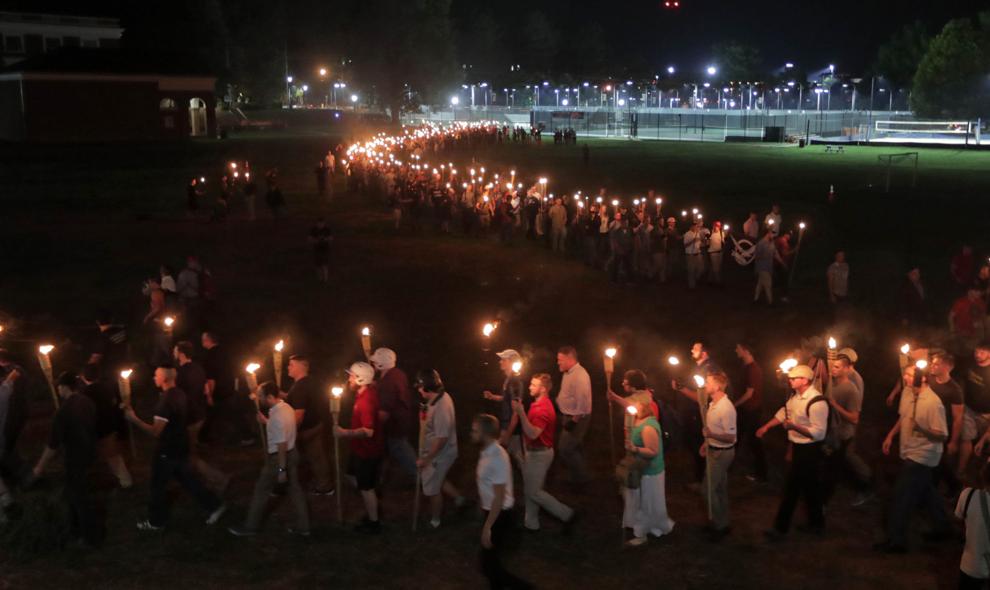 20170811_Alt-Right_Torch504.JPG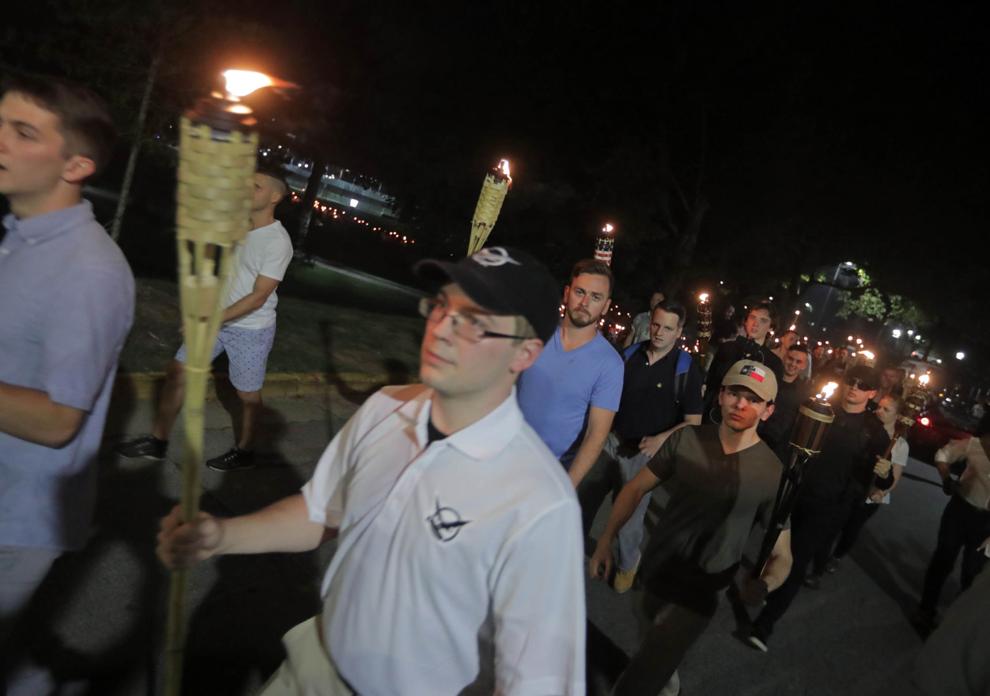 20170811_Alt-Right_Torch505.JPG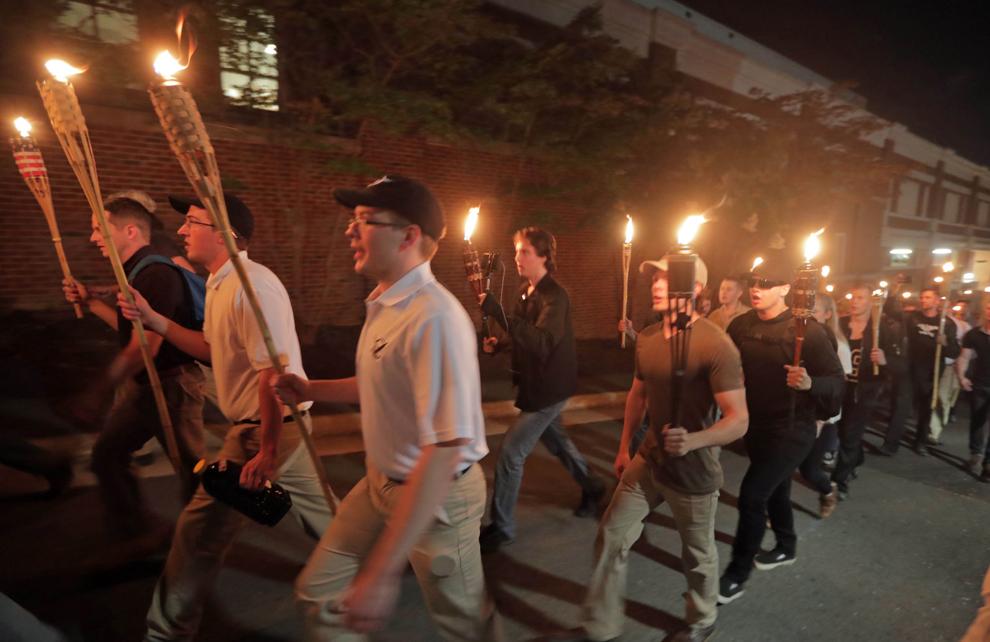 20170811_Alt-Right_Torch506.JPG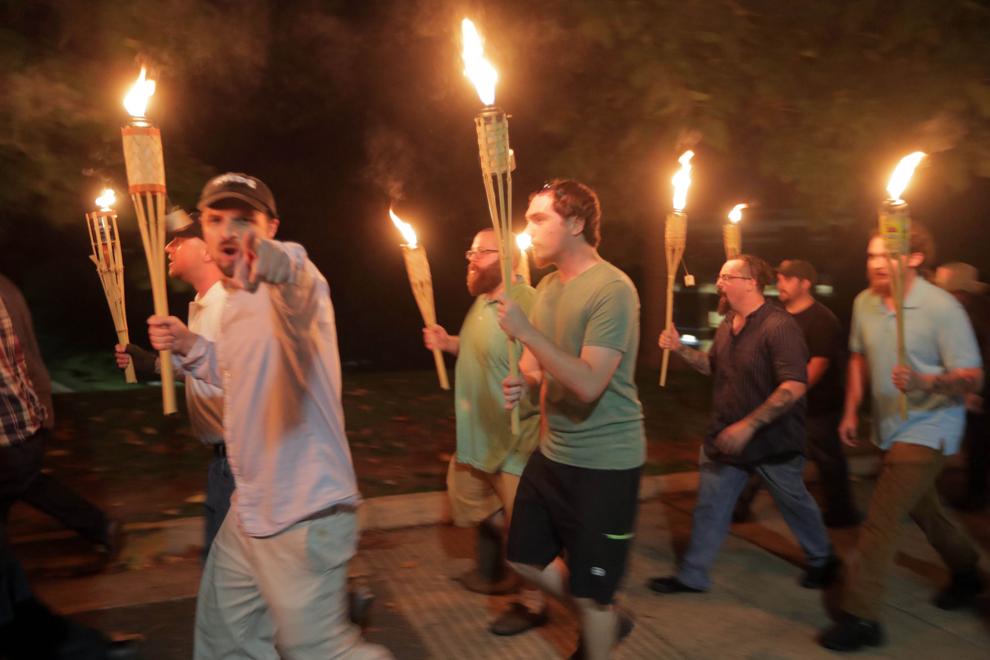 20170811_Alt-Right_Torch507.JPG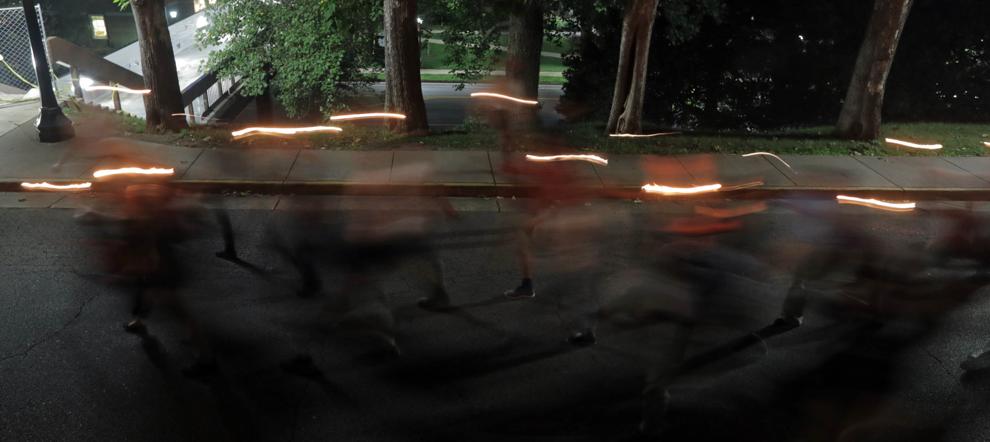 20170811_Alt-Right_Torch508.JPG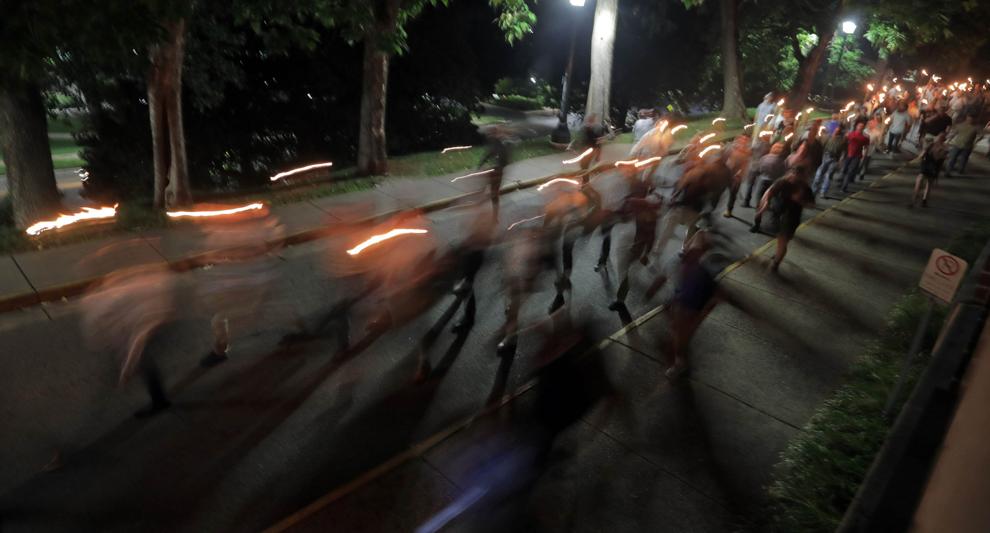 20170811_Alt-Right_Torch509.JPG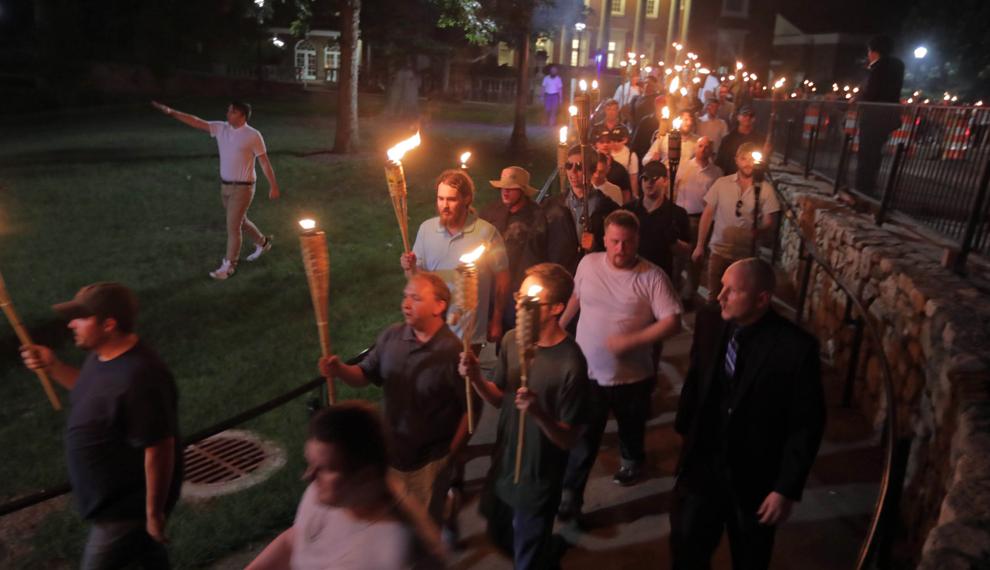 20170811_Alt-Right_Torch510.JPG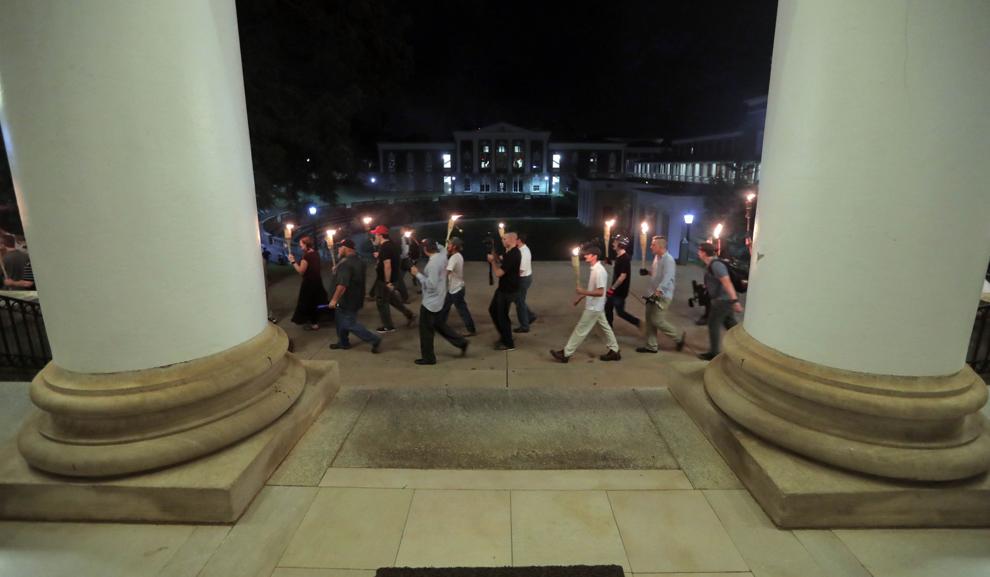 20170811_Alt-Right_Torch511.JPG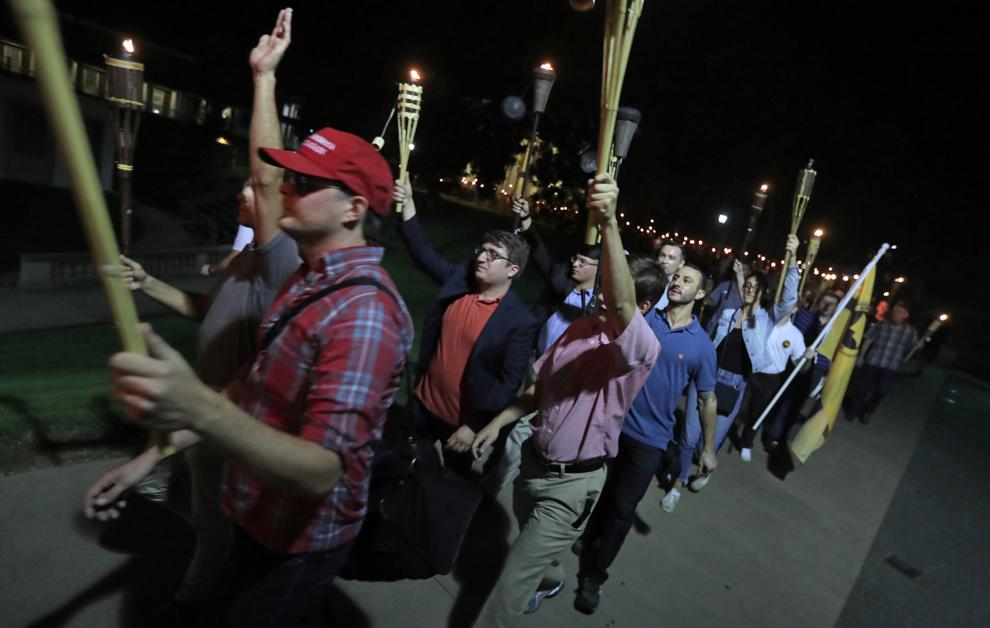 20170811_Alt-Right_Torch512.JPG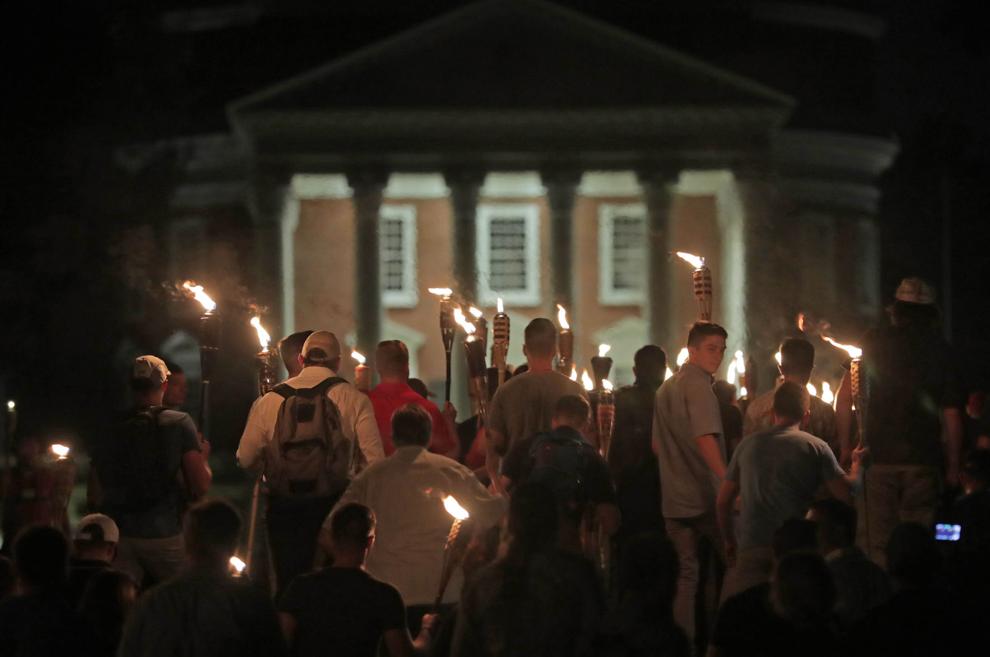 20170811_Alt-Right_Torch513.JPG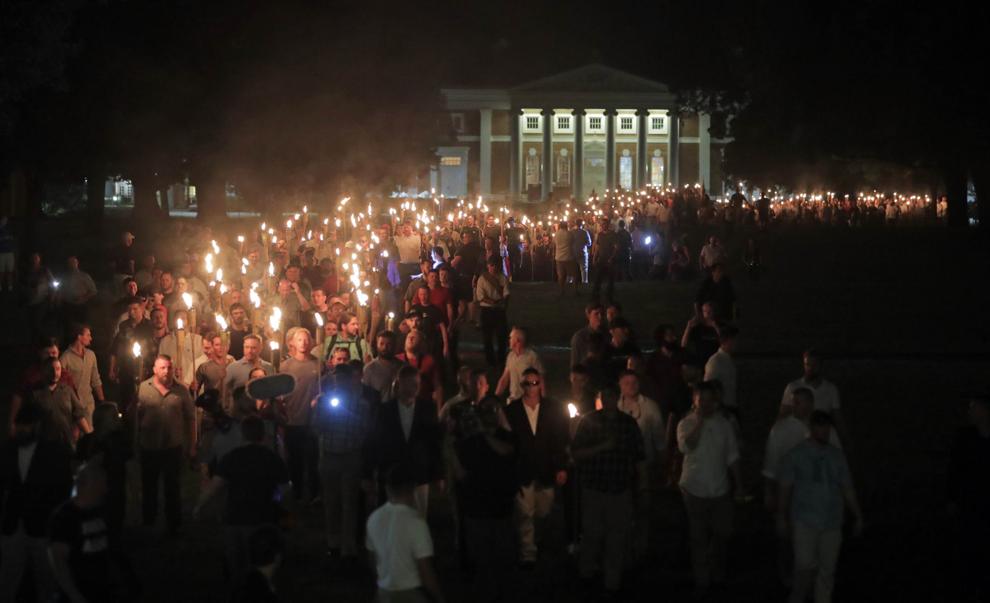 20170811_Alt-Right_Torch514.JPG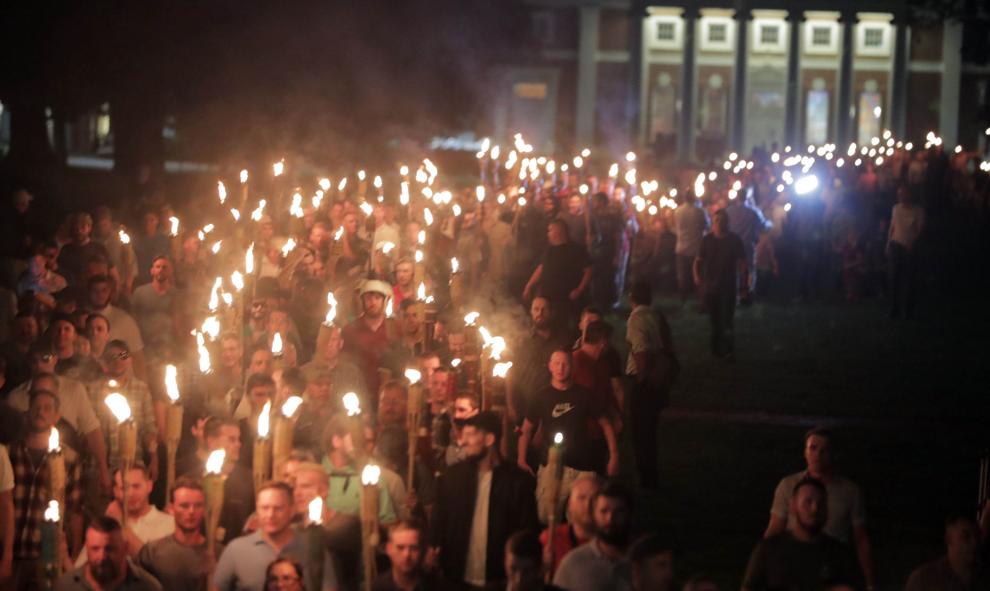 20170811_Alt-Right_Torch515.JPG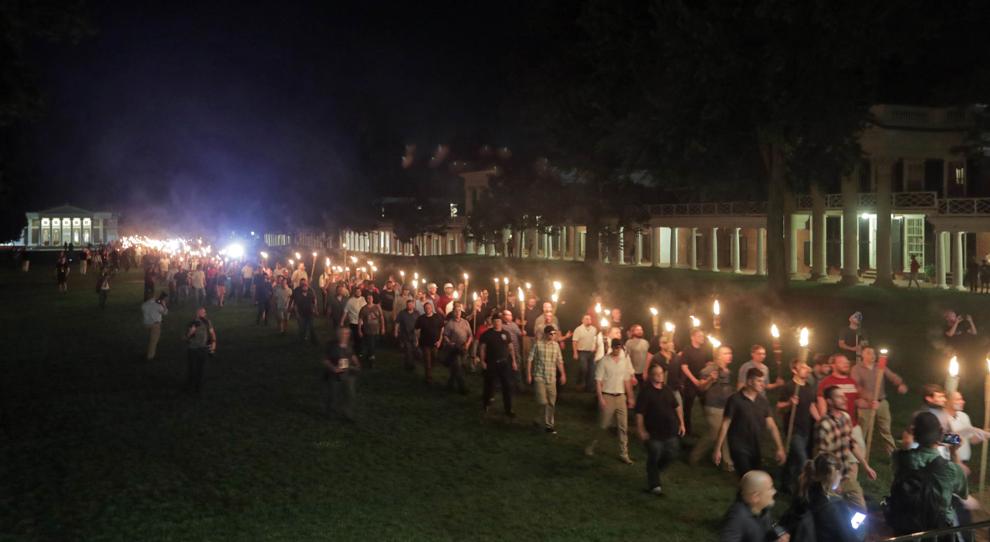 20170811_Alt-Right_Torch516.JPG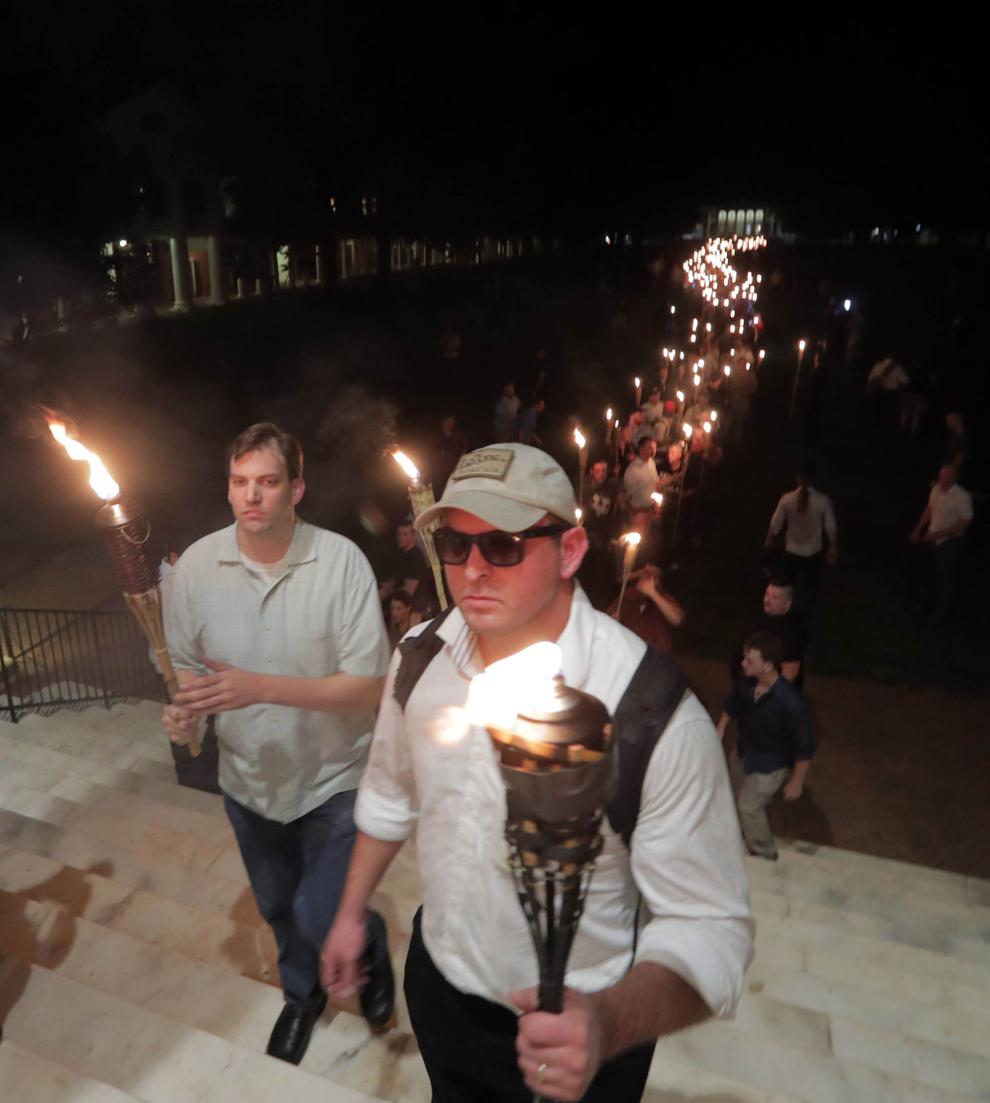 20170811_Alt-Right_Torch517.JPG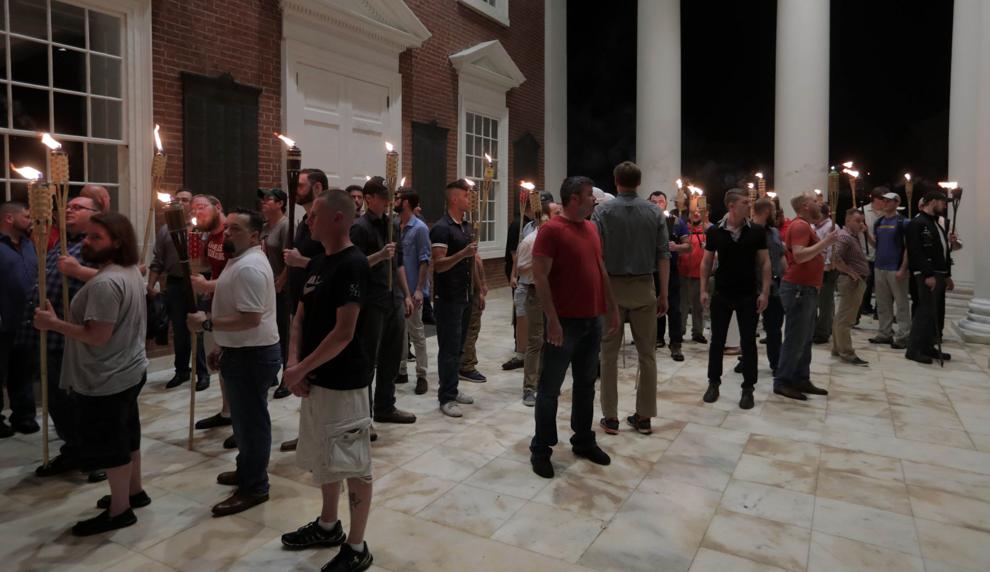 20170811_Alt-Right_Torch518.JPG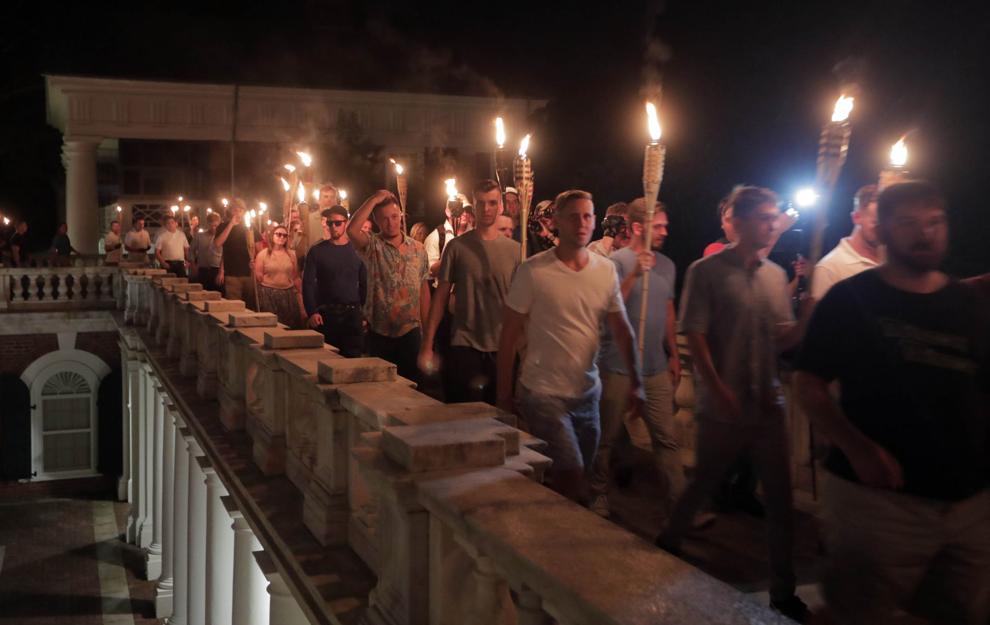 20170811_Alt-Right_Torch519.JPG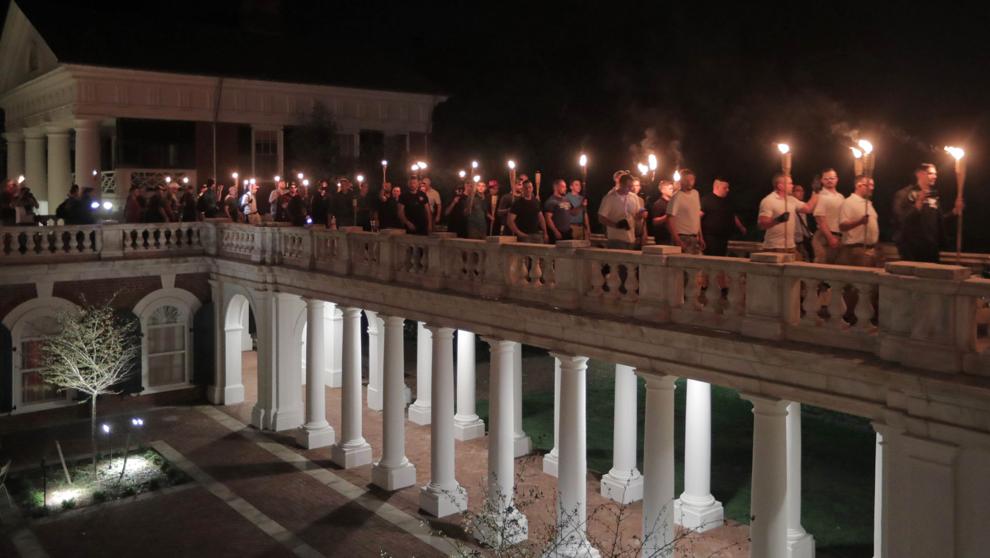 20170811_Alt-Right_Torch520.JPG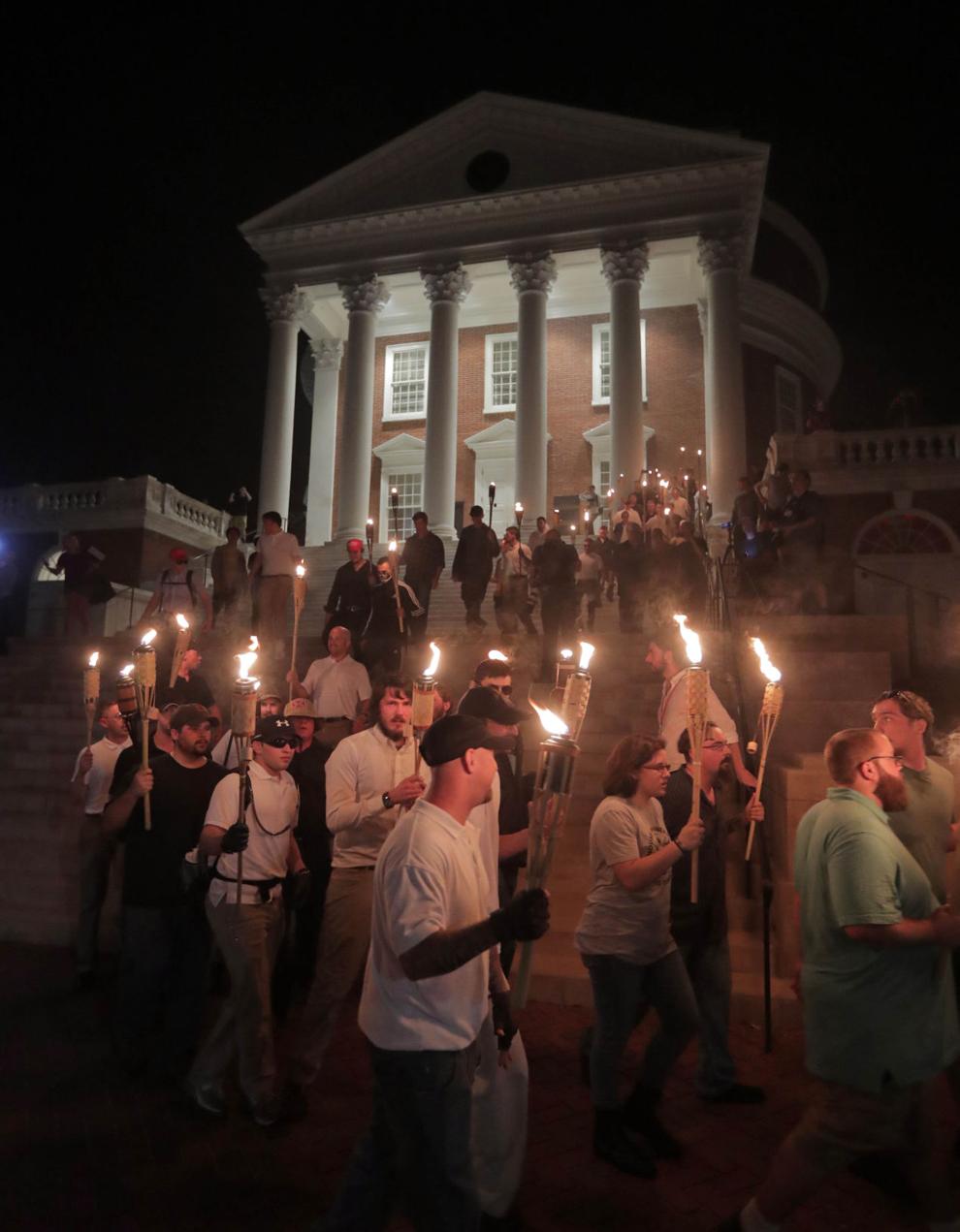 20170811_Alt-Right_Torch521.JPG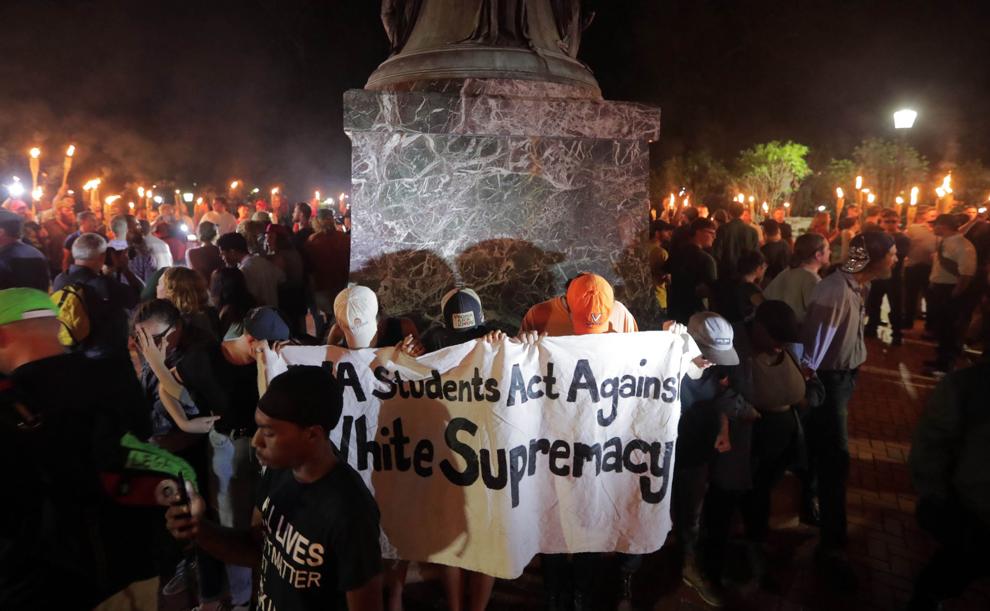 20170811_Alt-Right_Torch522.JPG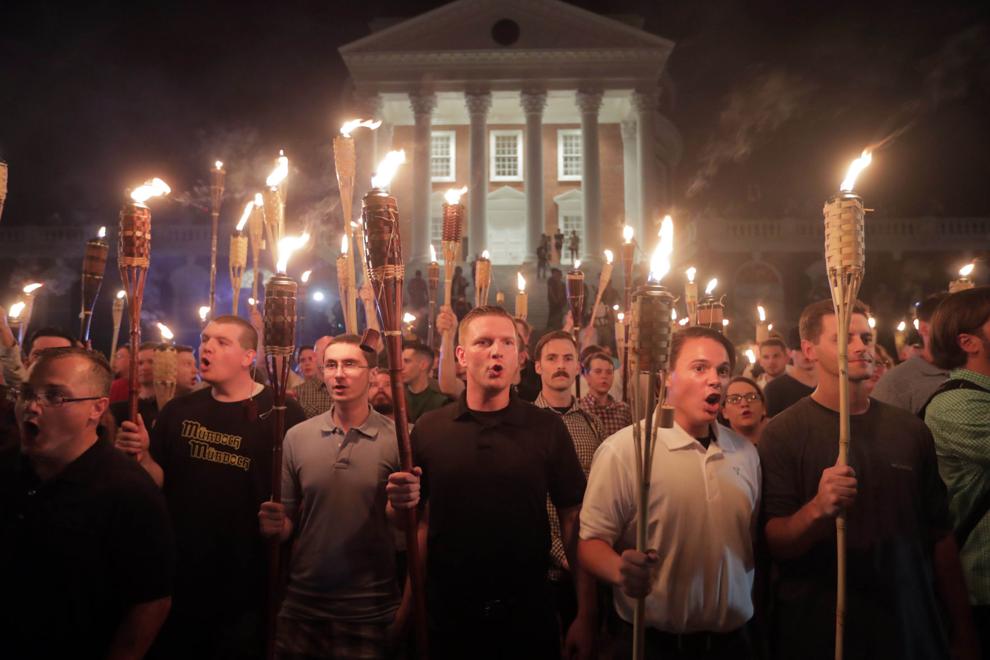 20170811_Alt-Right_Torch523.JPG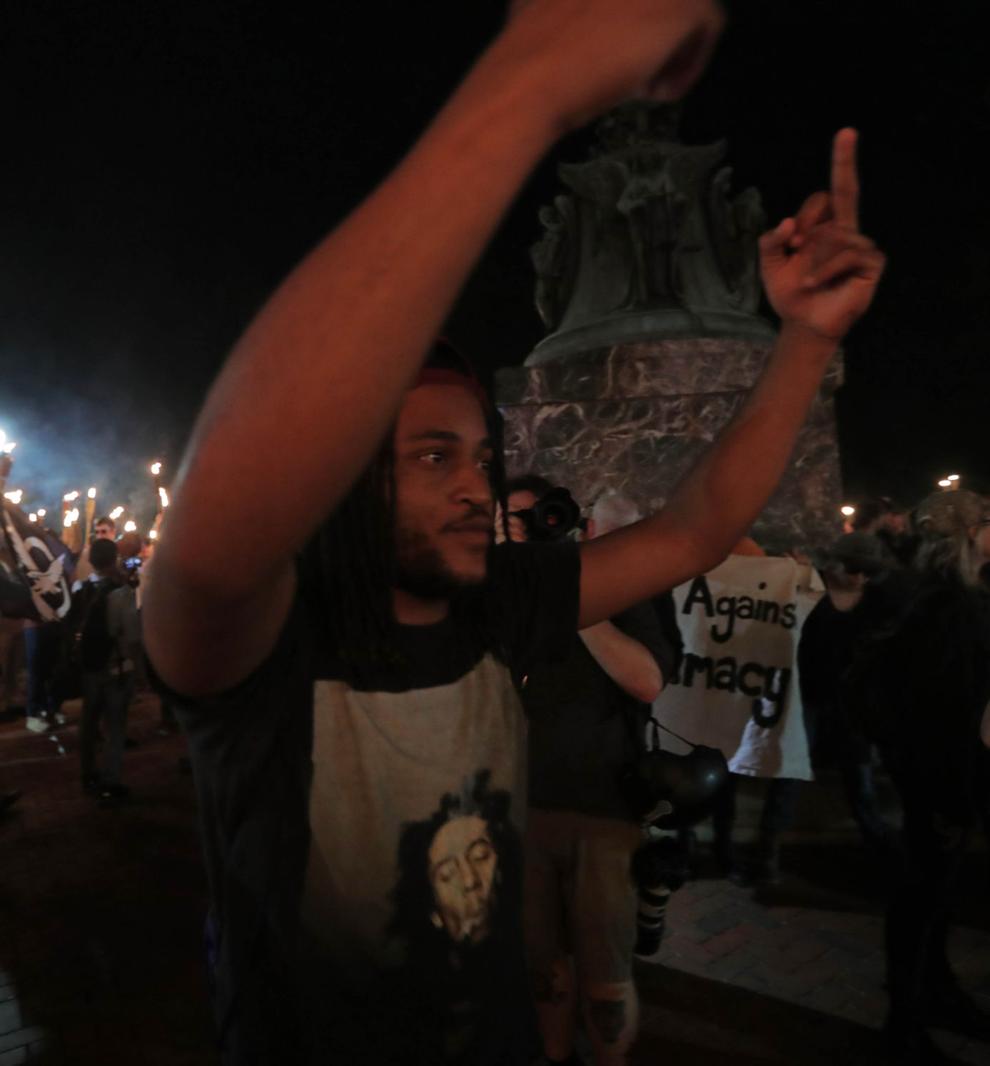 20170811_Alt-Right_Torch524.JPG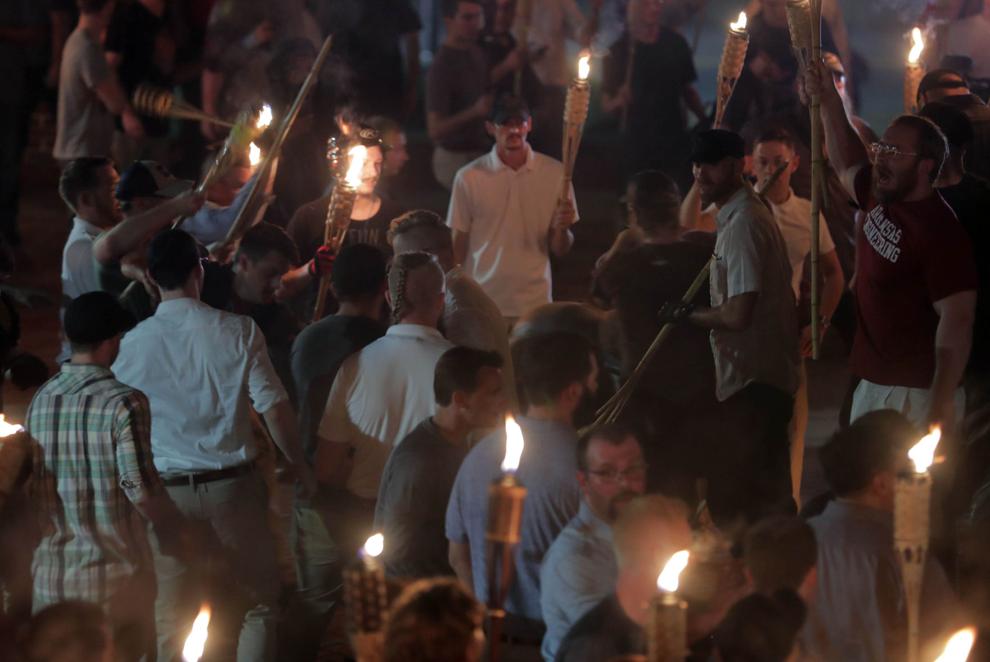 20170811_Alt-Right_Torch525.JPG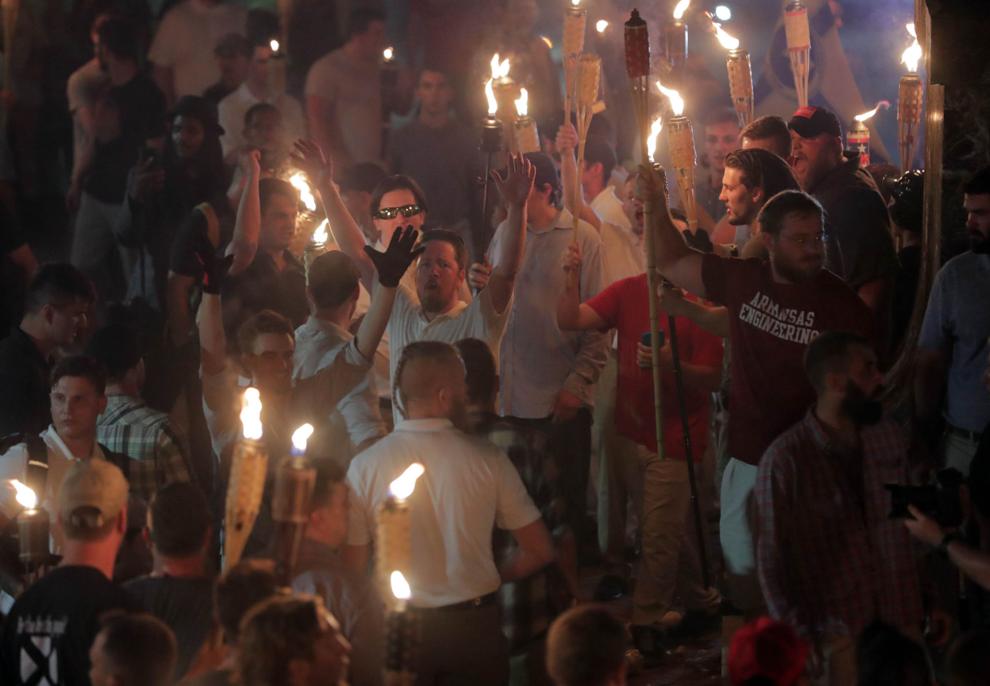 20170811_Alt-Right_Torch526.JPG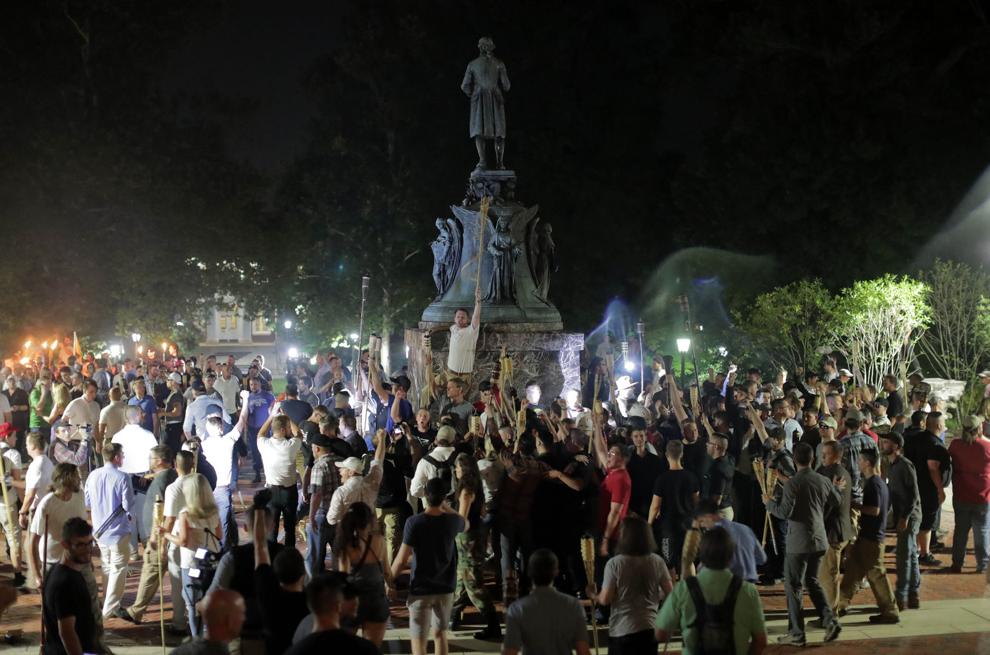 20170811_Alt-Right_Torch527.JPG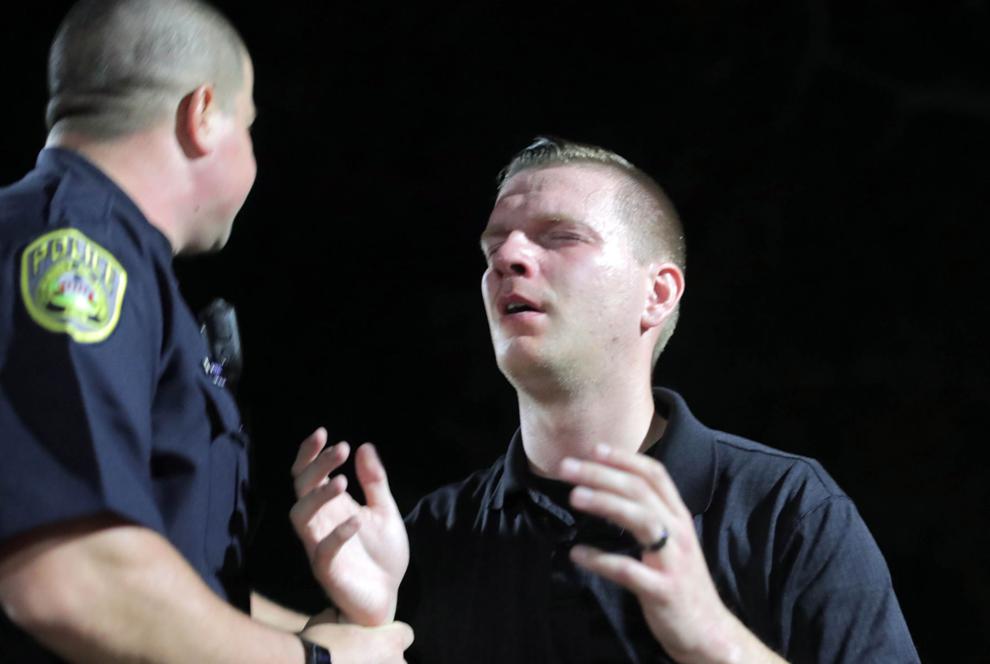 20170811_Alt-Right_Torch528.JPG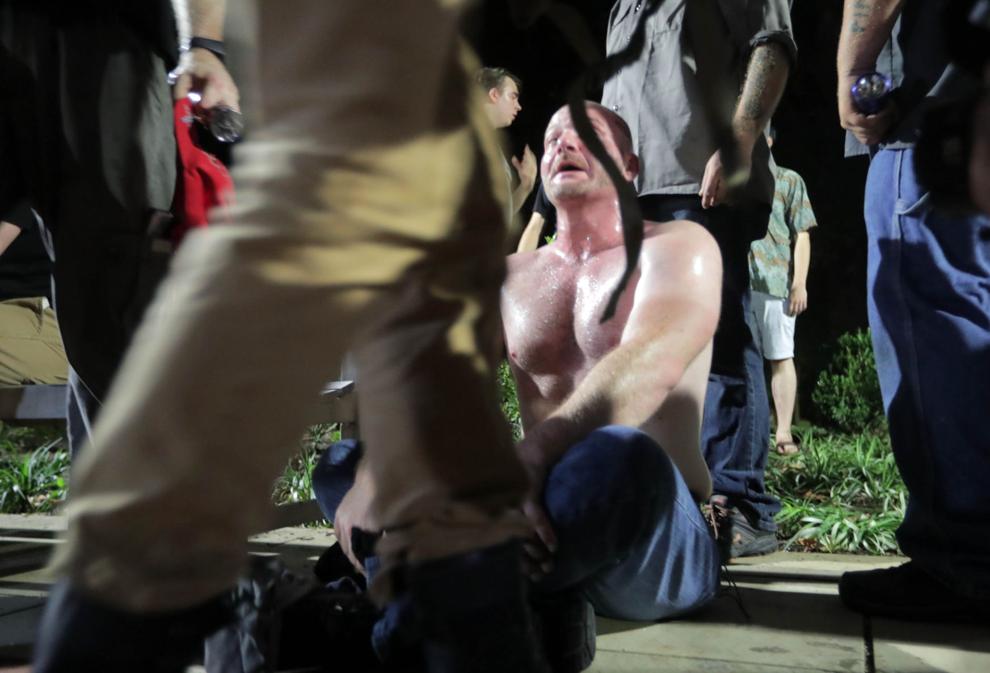 20170811_Alt-Right_Torch529.JPG
20170811_Alt-Right_Torch530.JPG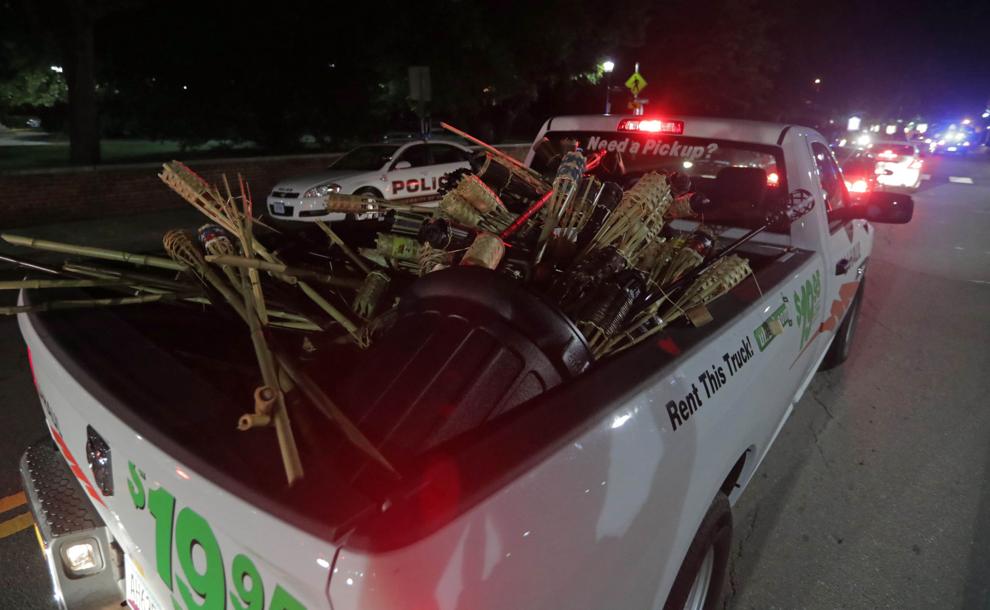 "With every new horror that arises each month, each day, there has been an unparalleled resistance of people who say no to white supremacy, no to fascism, no to all forms of oppression," said the speaker. "And we recognize and honor the fact that this resistance was not born ten months ago, but has actually lived for many years: communities of color in Charlottesville fighting for affordable housing, for a living wage, for an end to police brutality and state-sanctioned violence, for education for all."
The group called on UVa to adhere to the Black Student Alliance's list of demands, formed last month in response to influx of white nationalist non-locals who have used Charlottesville as a rallying point. Published around the time of the Aug. 20 "March to Reclaim Our Grounds," the list included the demand to "remove the Confederate plaques on the Rotunda" and ban white supremacist hate groups from campus.
Candlelit march at University of Virginia Rotunda
The list calls for a balance of UVa's "historical landscape," and dubs the Jefferson statue "an emblem of white supremacy" that should be "re-contextualized with a plaque to include that history."
It further demands that the university increase the enrollment of African American undergraduate students, increase the proportion of African American faculty and require all students to undergo some form of education on "white supremacy, colonization and slavery as they directly relate to Thomas Jefferson, the university and the city of Charlottesville."
"The same moderates who condemn the hate that came to Charlottesville one month ago fetishize the legacy of Jefferson, and imagine him as our collective moral compass," the primary speaker said. "We cannot create a hierarchy within white supremacy.
"We can and must condemn the violence of one month ago and simultaneously recognize Jefferson as a rapist, racist, and slave owner," she continued. "The visibility of physical violence from white supremacists should not take our attention away from condemning and disrupting more 'respectable' racists that continue to control the structures that perpetuate institutional racism."
Multiple speakers shared their thoughts on the matter with the crowd, many of whom criticized the university administration for its response to the rallies and claimed the university was not paying its workers a living wage. The crowd implored one another to remain steadfast in their protestations.
"There is only one side to this," said one of the protesters standing upon the Jefferson statue.
UVa had not yet responded to request for comment on the Jefferson statue shrouding by press time. No police officers were observed at the statue on Tuesday night.