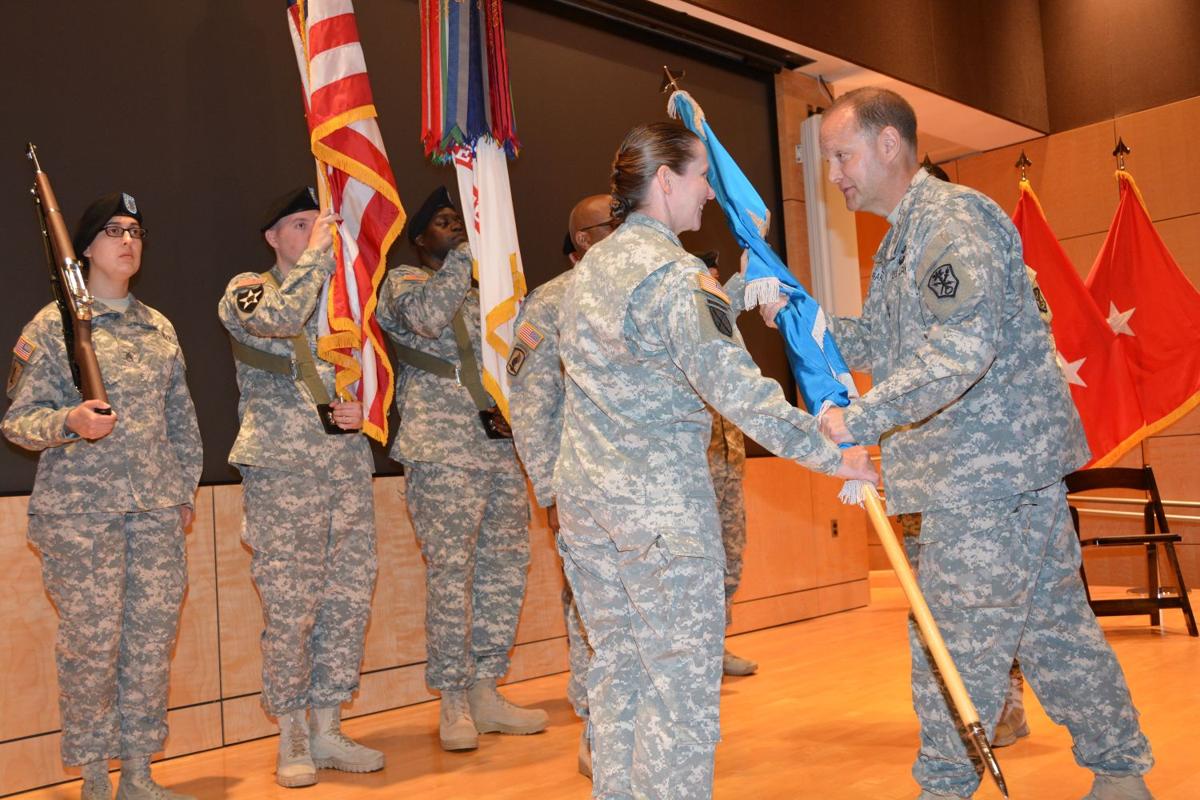 The National Ground Intelligence Center in Albemarle County welcomed its new leader Tuesday and paid tribute to its departing commander.
Col. Ketti C. Davison assumed command of the post from Col. Nichoel E. Brooks, who began leading the center in 2013.
NGIC provides intelligence information to troops and commanders in combat zones.
Brooks said being NGIC commander reinforced for her the importance of relationships, technology and being a soldier.
"Today is a day of reflection as I remember who I am behind the insignia," Brooks said. "I can say without a doubt that my command here at the National Ground Intelligence Center is one of the best assignments as an officer and as a professional military intelligence soldier. This is a time that I will fondly remember and not soon forget."
Davison said she was humbled by the opportunity to join the NGIC team after experiencing firsthand the difference that NGIC makes to our soldiers.
"Intelligence is the single most important enabler for confronting the vast array of threats our Nation faces today," Davison said. "We will continue to be tested. As we go forward, our partnerships will be a source of strength, our integration and collaboration vital; and our intelligence sharing a key force multiplier."