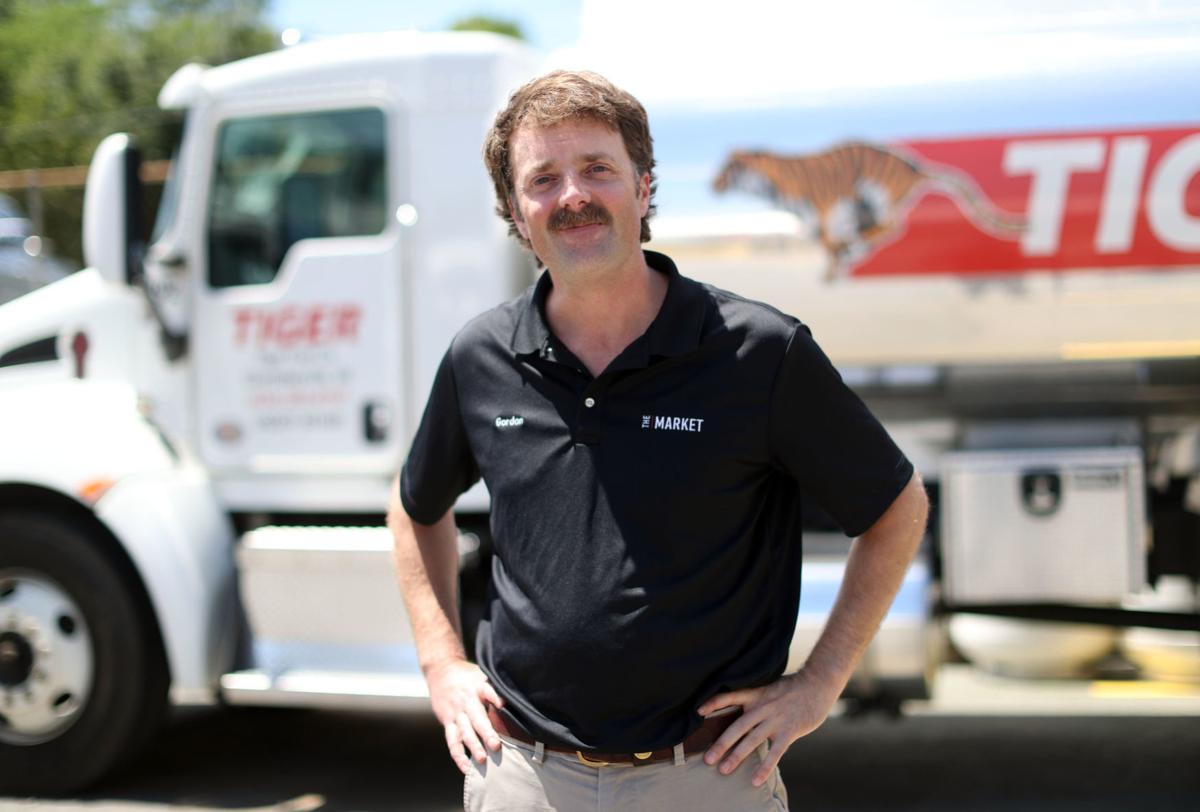 It may not seem like a match made in heaven, but officials from two local energy companies say they believe the merger of a fossil-fuel distributor and solar power designer/contractor is the best of both worlds.
Charlottesville-based gasoline, propane and fuel oil distributor Tiger Fuel has purchased 40% of locally based Altenergy as the first step toward outright acquisition of the solar energy company. The price has not been disclosed. The full purchase should be completed in March 2021.
The companies' officials say the move will provide more capital for Altenergy's national expansion and diversify the portfolio of Tiger Fuel, which operates convenience stores and The Market deli and sandwich shops across Central Virginia.
"I think it's going to work out well for both of us. We love our existing business and we think we'll be doing it for a long time, but there's no doubt the energy landscape is changing and it needs to change," said Gordon Sutton, Tiger Fuel president. "Rather than stick our head in the sand, we want to welcome and endorse the change and not run from it."
"We looked at what our business needs and what we needed to do to expand. We found we sometimes needed capital and sometimes we needed financial infrastructure and expertise and that's something Tiger Fuel can provide us," said Paul Risberg, president of Altenergy. "It may seem counter-intuitive to join a fossil fuel company and a solar company but we're really well aligned in our goals."
Altenergy has offices across the country, with branches in Sun Valley and Boise, Idaho; Grand Rapids, Michigan; Kansas City, Missouri; Upper Marlboro, Maryland; Charlottesville; and Staunton.
It has worked on 1,600 projects nationwide in its 15 years in business.
Tiger Fuel is locally-owned and family-operated, beginning in 1982 with Exxon-branded fuel distribution in Charlottesville. The company now distributes fuel to Exxon, Shell, BP and CITGO stations across Central Virginia and its own Excel stations. It also operates 10 car washing and nine convenience stores known as The Markets.
The company also distributes propane and fuel oil across the state and into West Virginia.
The two companies came together about 18 months ago when Tiger Fuel was looking for affordable ways to power a Ruckersville convenience store and went solar, adding panels to the station's pump canopy and store roof.
The installation proved successful and Tiger Fuel teamed with Altenergy to install solar panels on Tiger's Preston Avenue convenience store. The company plans to include solar arrays on its proposed convenience store and station near Boyd's Tavern.
That station has been in the Albemarle County planning process for nearly three years and was turned down by the county planning commission despite recommendations for approval from planning staff.
The proposal goes to the Board of Supervisors on Wednesday for a vote.
"We were making a lot of energy-saving efforts, like installing LED lighting, in an effort to decrease our carbon footprint at the stations and it got to the point that investing in solar for the Ruckersville location just made sense," Sutton said.
"We had a great experience. We're an energy business at our core and I plan on doing this for the next 40 years and it's clear the fossil fuel landscape is changing and should change," he said. "We want to change with it. We are familiar with Altenergy and looking at our businesses, it seemed like we could complement each other."
For Altenergy, the Tiger Fuel stores were right up its alley, Risberg said. The company works with municipalities, water treatment facilities, landfills and commercial properties to help decrease energy costs by having solar power provide a portion.
"The idea is that, at some point, they can produce their own energy cheaper than they can buy it," Risberg said. "We bring the idea of reusable, green energy to the individual level. A utility monopoly is not really the best way to go about implementing green technology. You can get there by providing individual customers the ability to produce their own."
"This really strengthens our future, provides more opportunities for us and our people to grow and continue," Sutton said. "There are segments of our business, like fuel oil, that are slowly going the way of the dodo. Getting into solar provides a new avenue for growth and if you're not finding opportunities to grow, you grow stale and stagnant."
"This benefits our employees and our customers because we'll be able to grow and deploy more solar facilities across the country," Risberg said.
Rather than merge all of one company's resources into those of the other, the two organizations will remain largely separate, both officials said.
"We do different things and we'll operate as two companies rather than try and merge them all into one," Sutton said. "Our legacy business isn't going away any time soon and we think we'll be doing it for a long, long time, but the landscape is changing. We want to embrace and endorse it rather than run from it."