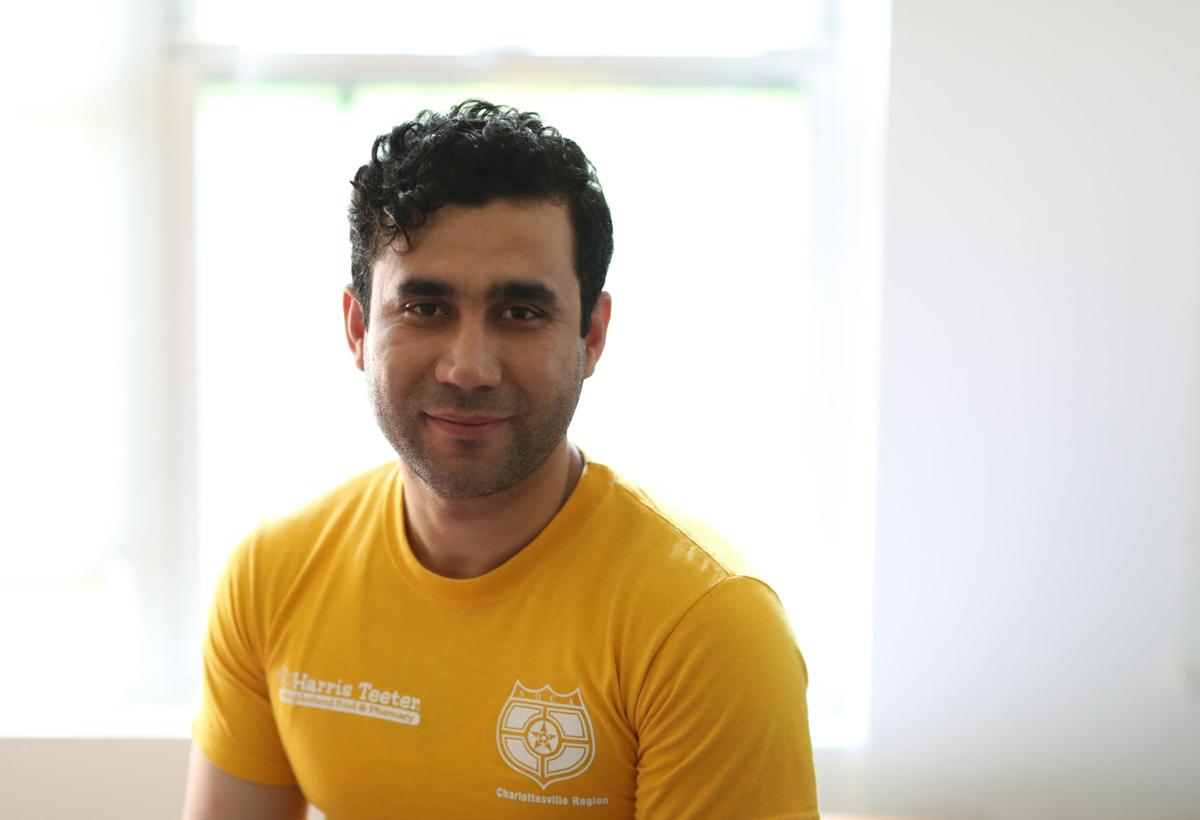 With an ailing back and family to support, Ahmad Raziz Hakimi walks six miles to work his midnight shift job and then walks the six miles home in the morning.
When he goes for groceries, he goes by foot and carries home the food and sundry items, but on Wednesday, all of that will change.
Hakimi and his family will get the keys to a used car, courtesy of the local affiliate of Christian ministry Love In the Name of Christ, Malloy Ford and the generosity of Bill Heck of The Heritage Inn assisted living center.
The car will be presented during the center's spring fling from noon to 2 p.m. at 220 S. Pantops Drive.
For Hakimi, who came to Charlottesville in February after leaving his native Afghanistan, where he served as an interpreter for U.S soldiers in Taliban-infested hotspots, the car is a godsend.
Hakimi's 90-minute walk to work his eight-hour shift as a security guard and the 90-minute walk home have taken a toll on his body. Physical problems make bicycling more difficult than walking, he said.
 "There is no bus that runs that late at night so I walk from my home to my job place alone and, of course, it's dark so I fear some for my safety. I feel unsafe and uncomfortable. Due to walking too much, I have been facing a bunch of health problems," he said.
"My wife is always worrying about me when I leave home at night. I am always tired from walking," he said. "My knee always asks me to buy a car but I can't because I cannot afford it."
The gift car is an effort to offer the Hakimi family a hand up. Heck and Love INC will provide the family the car, but the family will need to pay the taxes and for the maintenance, insurance and gas.
"The idea is that a car could really help the family in terms of its future," said Ray Klein, executive director of Love INC. "The idea is that a lot of families can afford to maintain and run a car, but they just can't afford to buy it."
The Hakimis are getting the car because the transportation can make a big difference in their lives and livelihood, Klein said.
"We don't focus on the need, like government and other organizations. We focus on the person," Klein said. "There are some people who don't meet the 'need' requirements of other organizations but are still lacking what they require to change their lives. We want to help the person because if you don't help the person, you can't help change their lives."
Hakimi said Love INC's assistance to his family means a lot to him.
"I am so much excited," he said. "[It is wonderful that, although] it is a Christian organization, they still wish to help a Muslim and that makes me feel so nice."
While Klein and his organization find the people who need the cars, the cars are found by Malloy Ford and paid for by Bill Heck, whose partnership owns Heritage Inn.
"We have a great relationship," Klein said of Heck and Heritage Inn. "This will be the first family we've given a car that hasn't been headed by a single mom."
Heck, whose partnership owns similar care facilities in Lynchburg and Richmond, said the car donation is a way to give back to the community.
"We've been really successful in Charlottesville and we feel it's important to participate in the community, to give something in return," Heck said from his Florida home. "I was lucky to find Love INC. They fill the need of vetting the applicants to make sure the car is going to someone who needs it and someone who can afford to maintain it and keep insurance on it."
Malloy Ford finds good-quality used vehicles, checks them out, repairs them and gets them running so that they will not be a financial drain on the people who receive them, Heck said.
"You can really change a person's life the moment they have a reliable car," Heck said. "It can help with getting a better job. It really can change the quality of life for a family."
Heck said he hopes the program will attract more donors and make it possible to expand the giveaway to perhaps a car every three months or even every month.
"I think that would be amazing to be able to affect people's lives like that," he said. "It would be great if we could do it in Richmond and in Lynchburg, too."