Bria Williams can count on one hand how many teachers she had who looked like her during her 13 years at Charlottesville City Schools. So can Chiaka Chuks, a product of Albemarle County schools.
"I can remember being sad about not having that many African American teachers," said Williams, a first grade teacher at Johnson Elementary.
In fact, Williams can still remember the African American teacher she didn't get in elementary school.
"She would come to school in her dashiki patterns and with her hair all braided," she said. "She was just unapologetically herself, her African American self."
Williams and Chuks returned to the area this year to teach and to give their students an experience they didn't have. Chuks is teaching second grade at Cale Elementary.
Bringing more diverse teachers into the classroom is a priority for the city and county schools, Virginia and the country. Local school systems have made some progress in recent years but have not seen substantial gains toward that goal, according to an analysis of demographic data.
Locally, 89% of teachers are white in Albemarle County, in Charlottesville, 86% are white. That's compared with 64% white students in the county and 41% of students in Charlottesville. Nationally, 80% of teachers are white, compared with nearly 50% of students.
"One of the things that I know is that we do have a long way to go," Clare Keiser, assistant superintendent for organizational development and human resource leadership, said at Thursday's meeting. "There's no doubt about that."
In fact, if a black student has one teacher who looks like them, then they are 13% more likely to enroll in college than those who didn't have any black teachers, according to a working paper from the National Bureau of Economic Research.
Division recruiters say those goals are challenged by a small applicant pool and competition.
"We are not the only school division that recognizes the need for our students to see people that look like them and have experiences like them, people they can relate to," Keiser said.
At Thursday's county School Board meeting, members wanted to set goals for hiring more diverse faculty and wondered what the city schools did to boost their numbers.
"Their hires look almost like a United Nations meeting compared to ours," board member Graham Paige said.
In a rapidly diversifying state such as Virginia, the need to bring in more teachers of color is great, a task force concluded in 2017, and doing so will require multi-faceted solutions. A recent change in teacher education programs at Virginia colleges and universities is expected to bring in more candidates and boost the pool's diversity. Other divisions are developing "Grow Your Own" programs to get high school students interested in teaching.
Mitsuko Clemmons-Nazeer, assistant director of human resources for the city schools, said it's important to have more diverse teachers in order to provide role models for every child.
"It's the right thing to do," she said. " … We shouldn't be given credit for things we are supposed to be doing. We are supposed to be serving all children. That's the whole point."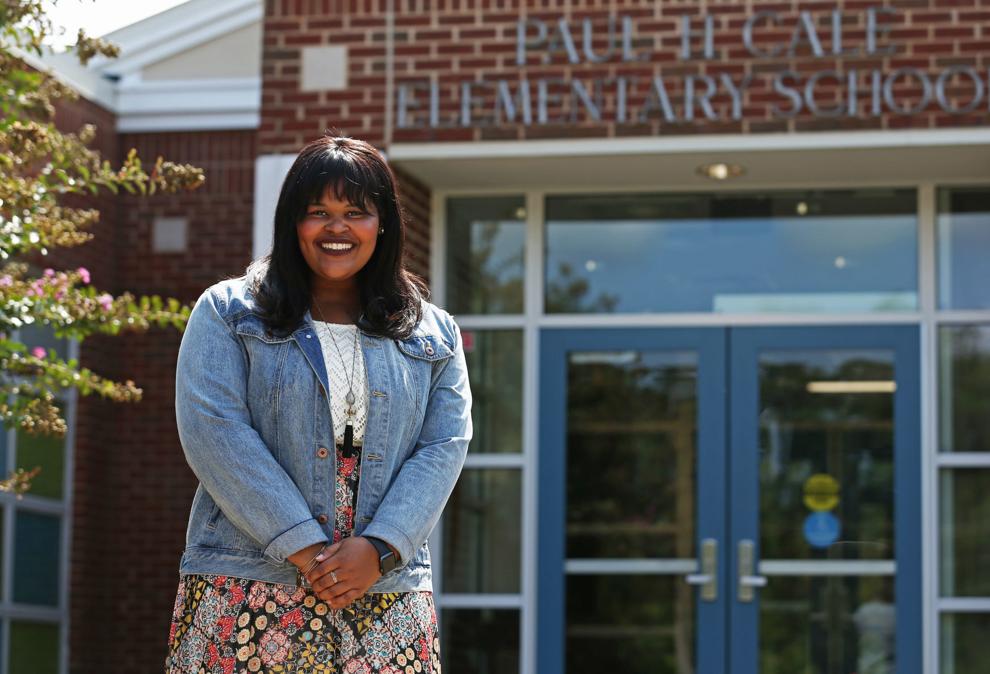 Diversity data
Ten years ago, M. Rick Turner went before the county School Board to call out the dearth of diversity among the county schools staff, according to a Daily Progress article. Turner was then president of the Charlottesville-Albemarle NAACP.
At that time, 92.2% of the teachers were white, compared with 73.3% of the students, according to a Daily Progress analysis of county data. Since then, the percentage of white teachers has dropped by 3 percentage points.
Meanwhile, the demographics of county students has shifted more quickly. In the 2018-19 school year, about 64% of Albemarle students were white, a 9-point drop in the last decade.
Schools Superintendent Matt Haas has highlighted this disparity and wants the diversity among teachers to mirror the student population within the next 10 years.
"I know that sounds like a long time, but if we'd started working on this 10 years ago, we would have it now," Haas said at Thursday's School Board meeting.
The Virginia Department of Education has set a goal to increase the percentage of minority teachers statewide to 35% by 2040.
Created by concerned local citizens to address the lack of African American teachers in academic classes, the organization has recruited more than 40 fellows to area public schools. AATF started hired fellows annually in fall 2011.
The organization recruits students to the area and then provides them with scholarships and support.
Tamara Dias, executive director of AATF, said meeting that goal will be challenging, citing the declining number of black students who want to be teachers.
Albemarle County's student demographics vary by school, and much of its diversity is concentrated in and around the urban ring, according to the Progress analysis.
At a third of the county schools, white students make up less than 60% of the student body, and the gap between teacher and student diversity is more magnified. For example, at Greer Elementary, white students account for 26% of the student population, while the white teachers make up 93% of the staff.
The other schools with similar student bodies are Agnor-Hurt, Woodbrook, Cale, Hollymead elementaries; Burley and Jack Jouett middle schools; and Albemarle High School.
Keiser said the focus on teacher diversity is division-wide right now, rather than on closing gaps at the individual schools. During this hiring season, she said the priority was schools that didn't have any teachers of color — six, as of October 2018.
Albemarle County publishes an annual report of its hiring and staffing at a division and school level, though the detail of information provided has varied over the last decade. Charlottesville City Schools doesn't have as robust of a dataset. In response to a Daily Progress request, city staff provided the demographics of its teachers at division level, broken down into three categories: white, black and other.
Charlottesville Teacher Demographics
| Teachers | 2015-16 | 2016-17 | 2017-18 | 2018-19 |
| --- | --- | --- | --- | --- |
| White | 363 | 383 | 387 | 410 |
| Black | 53 | 53 | 50 | 48 |
| Other | 13 | 14 | 26 | 17 |
| Total | 428 | 450 | 463 | 475 |
Recruiting
Chuks, the new second grade teacher, said she's one of six black teachers at Cale this year, which she said is "a step in the right direction." Cale had the most diverse faculty in 2018-19.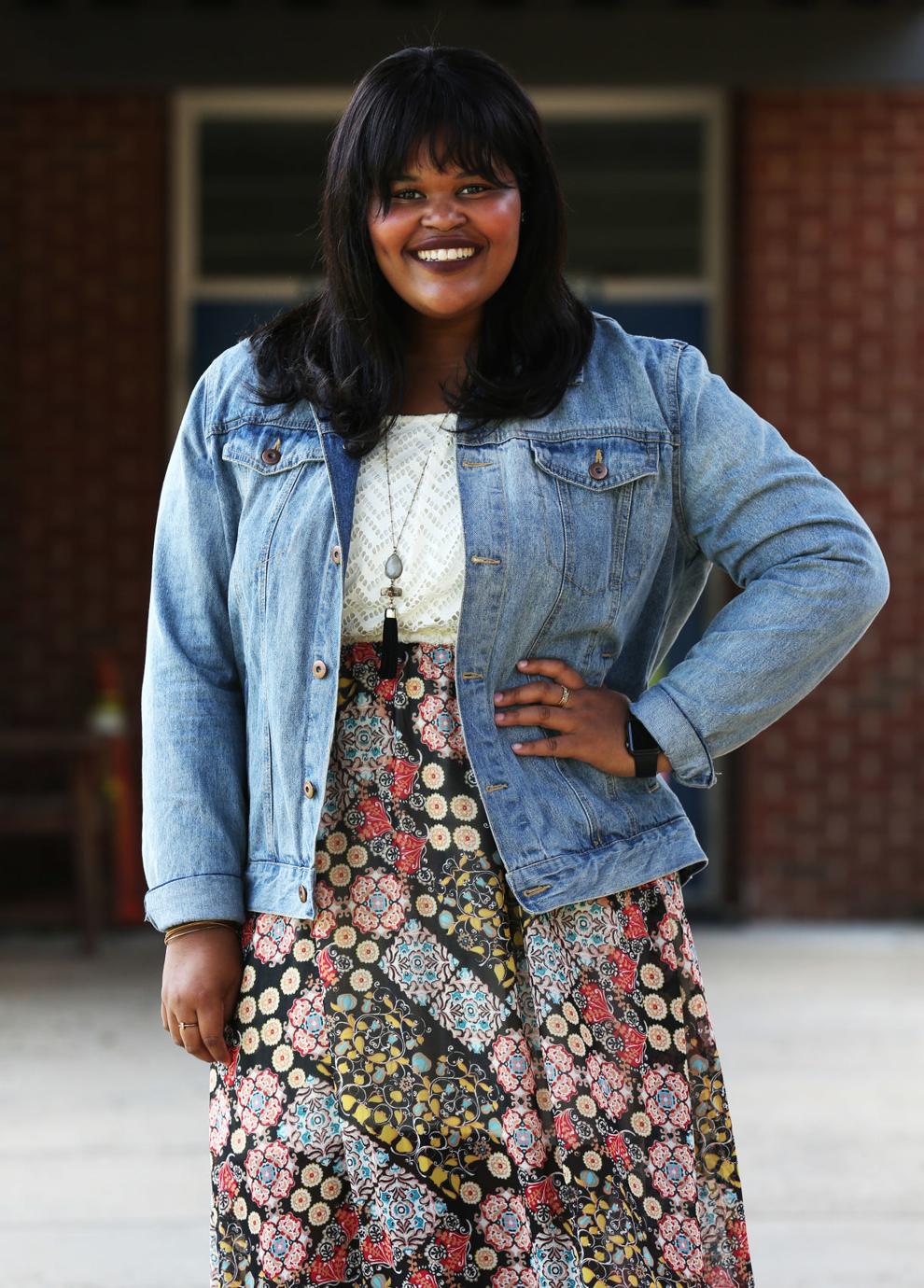 "At my previous school division, I was the only person of color on my team, and I was one of 12," she said. "It was very hard. The first experience I had there, I was mistaken as a teacher aide. Parents didn't actually acknowledge me as a teacher."
Chuks, who has taught for five years, had set her sights on teaching in Albemarle. She said the division's push toward culturally responsive teaching helped to draw her back home.
That means a lot to Chuks, who said she didn't have many teachers she could relate to when she was a student. She plans to get more involved in the division's CRT certification program.
"It's the conversation that everyone needs to accept, and I'm ready to be a part of the conversation," she said.
Over the summer, every county teacher participated in a professional development session about culturally responsive teaching that involved examining their own values and biases. That training showed Chuks that conversations about how race affects education and their students' lives wouldn't be swept under the rug.
"I feel like it's so much more open now to know that race impacts us every day," she said. "I'm happy that it's a conversation that we can have and that we don't have to feel bad about having. We can just bring it to the forefront. Let's just be open about it. It affects our lives in every single aspect. Let's be open and honest about it and try to create resolutions for these barriers."
'Always be home'
"I thought, 'I can't go be a part of that,'" she said. "'That's a problem, and I'm not interested in a problem.'"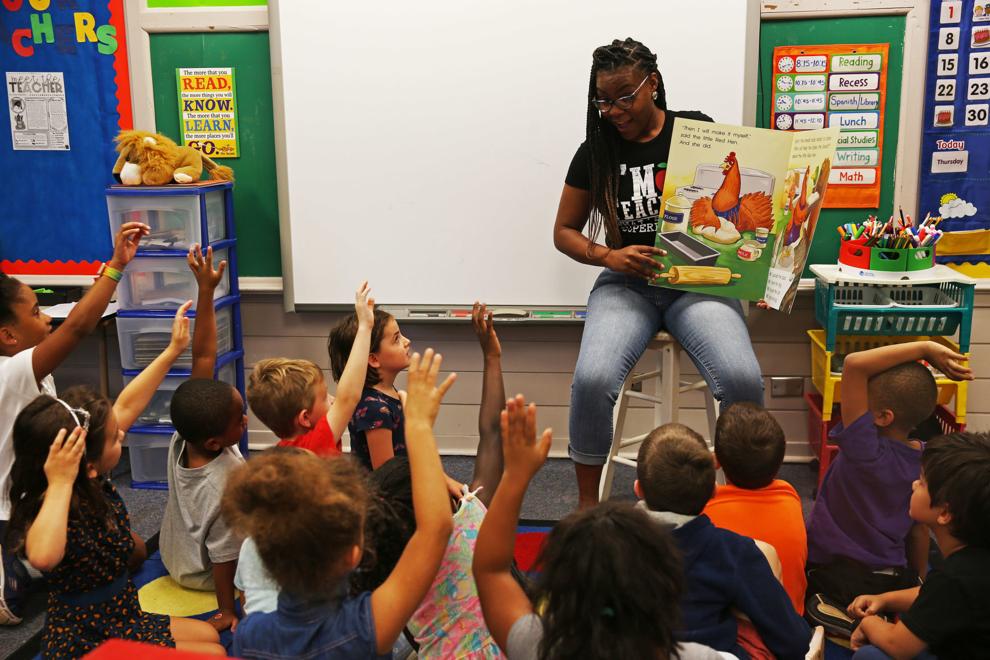 But after looking at other divisions and reviewing her options, Williams decided to come home and be a part of the solution.
"This will always be home, and the solution starts with you," she said. " … In spite of the problems that every district has, I realized what an asset that I could be to my community. I thought about those handful of black teachers that I had. It takes one to start. You have to start somewhere."
The hiring of Denise Johnson to be the supervisor of equity and inclusion and the division's family engagement team showed her that Charlottesville wasn't just talking about its issues but was taking action.
In recruiting trips and interviews, Charlottesville has seen a number of candidates in their efforts to improve equity, said Clemmons-Nazeer, who moved from the county to the city school system a year ago.
"I never heard in any of the screening interviews that this was going to be easy work, and I could feel that people are really invested in the work of equity, and they wanted to be a part of that experience," she said.
Gary Blair, human resources director for Charlottesville, said bringing in Clemmons-Nazeer was a key factor in this year's hiring class.
"I would put her recruiting skills up against anyone I've worked with in 45 years," he said.
Building relationships with prospective teachers early is essential for the city and other divisions, Blair said.
Clemmons-Nazeer said she doesn't focus on the career fairs as much, instead reaching candidates through social media and at conferences. She'll talk to high school students who might want to be a teacher.
"We started looking at other ways we could be creative in getting ourselves out there," she said. "We'll still go [to the fairs], but it's just not like it was before."
The city and county schools also offer letters of intent to candidates. By law, school divisions can't give a contract to a new teacher until the budget is approved. The letters of intent allow them to make an offer early in the year before vacancies are finalized and to lock in the candidates they want.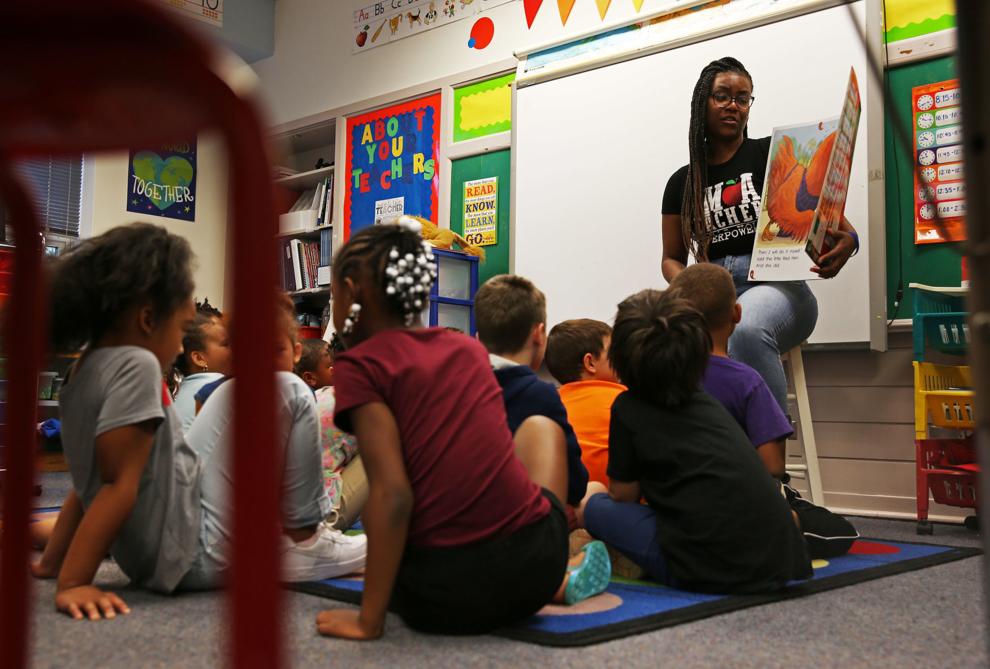 Retention
Recruiting more teachers of color means little if they don't stick around.
Albemarle County had a net gain of nine minority teachers, according to a School Board presentation. Haas told board members he was pleased to hear that they were making progress.
"We have nine more than we had last year, because for several years, we're having net losses, making hires and each year losing ground," he said. "I can promise you that we're going to keep making progress every year."
For Chuks, the diversity of administrators throughout the county gives her confidence in a future career path.
"That was something that I didn't experience during my time here in Albemarle as a student," she said. " … I think that gives me that motivation to know that I can be an instructional coach, that I can work my way up and be an administrator at this level and in Albemarle."
Williams said she would need support and transparency from administrators to stay.
Among the different schools, she said the division should ensure that everybody feels connected and supported if they need things. She also suggested finding ways for staff of color to integrate and share their culture with people who maybe don't know or understand African American students and communities.
"To keep them energized and to have them integral to increasing the cultural competence of other teachers, other new teachers, so that we can best serve all of the students in the community," she said of retaining the diverse group of new teachers.
Williams said she's excited about the equity councils that are starting at each Charlottesville school. But she wants to make sure the councils are representative of the school and inclusive of all voices.
The division is restructuring its mentorship program for first- and second-year teachers and supporting teachers of color, in part, by making connections with groups such as the Black Professional Network and AATF.
At the end of the day, Williams said she wants to feel supported, loved and valued, which will benefit students.
"Because if teachers and other staff of color don't feel those things, then it's not going to trickle over to those students," she said. "And if those things aren't felt by students, they are not going to learn and the numbers will never change. ... We care about how our students feel and if they are valued."