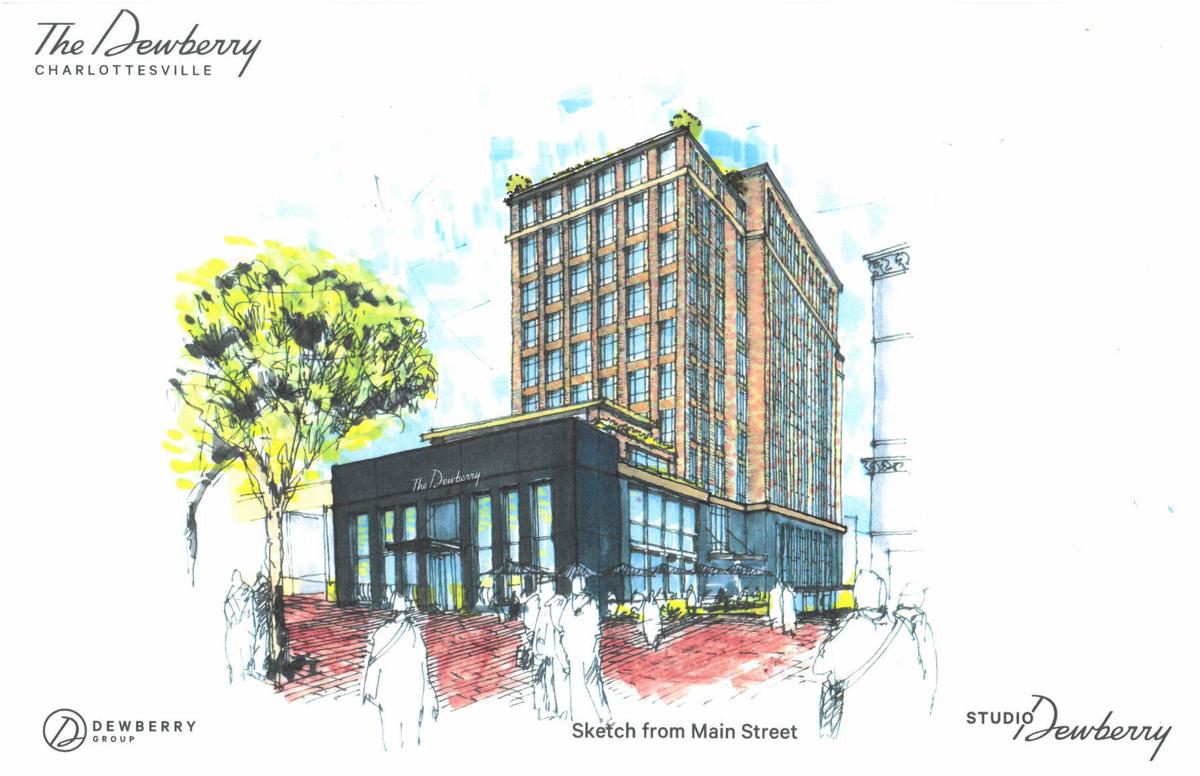 The skeletal building once known as the Landmark Hotel on Charlottesville's Downtown Mall has a new name, but otherwise remains untouched.
The building is now listed as Dewberry Living on The Dewberry Group's website.
Representatives with the company said that its most recent name, The Laramore, was a working title. It was reverted after inquiries from NBC29.
The structure, originally planned as a hotel, is listed on the company's website as a luxury apartment building. It's listed on the Dewberry Living page, so the new moniker might also be a working title.
The property is listed alongside another complex that Dewberry constructed outside of Charleston, South Carolina. That property lists studio, one- and two-bedroom apartments, with rents ranging from $1,250 to $2,155.
The short-lived namesake came from Joseph C. "Jack" Laramore, who designed the street-level portion of the building, according to the website. Laramore was a Korean War veteran and Charlottesville architect who served on the city's Board of Architectural Review. He died in 2017.
The property's original and most recognizable name was the Landmark Hotel when tech entrepreneur Halsey Minor broke ground in 2008.
In 2012, John Dewberry, a former Georgia Tech and Canadian Football League quarterback, bought the property at auction for $6.25 million. He placed his name on it, calling the building the Dewberry Hotel.
City officials tried to jumpstart construction with an agreement for parking and tax breaks in 2017, but the deal fell through at the last minute.
Company representatives have no update on construction plans for the Landmark/Dewberry/Laramore/Dewberry Living building.
Dewberry and his company have been elusive to city staff, with no official action since March 2018. Under the property's current zoning, Dewberry can construct 12 apartments by-right in the building.
In mid-December, city planner Brian Haluska said that he hasn't been contacted by the developer "within recent memory."