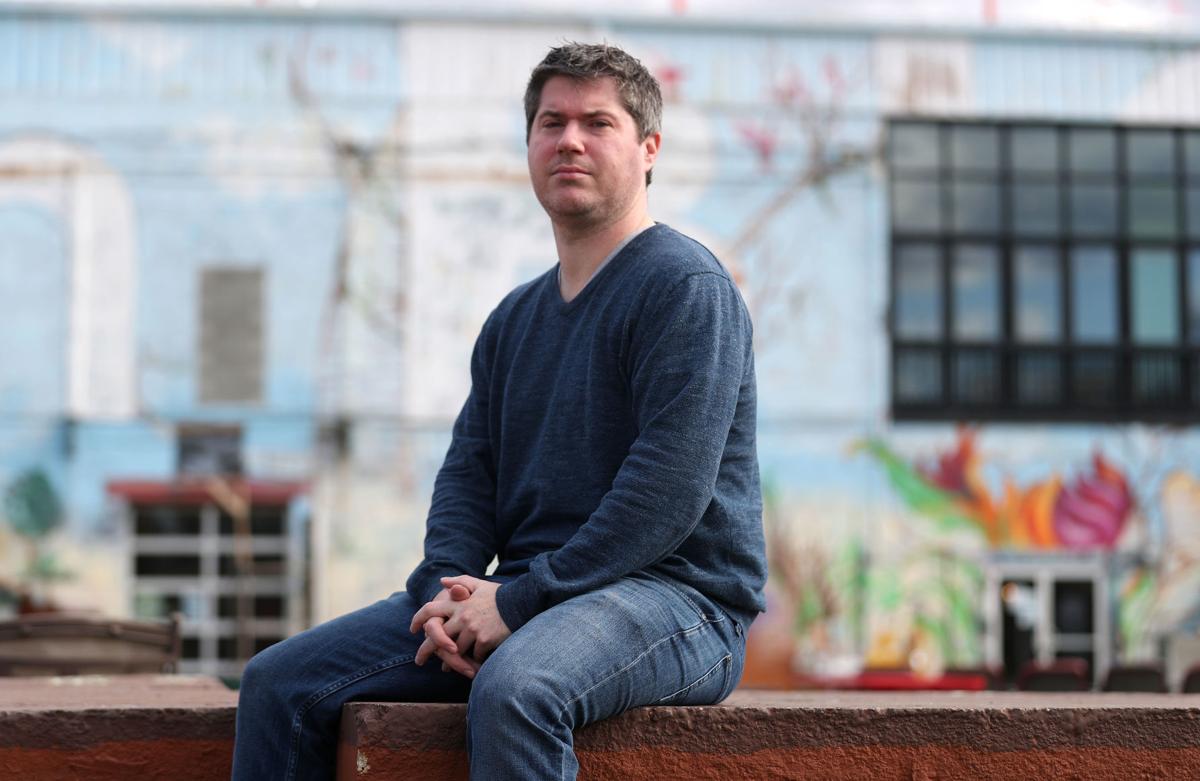 As the last door closed Friday on an effort to get Charlottesville-area residents health insurance, a local consumer group is still waiting for answers from state regulators and insurance providers.
The group, Charlottesville for Reasonable Health Insurance, formed in November after 2018 premium rates were published. The unsubsidized rate increase in Charlottesville on the individual marketplace was the highest in the nation. With a narrowing set of options, the group is looking ahead for Optima Health Plan's 2019 filings, and is threatening a lawsuit, which would be the first in the nation to challenge premiums under the Affordable Care Act.
"This would be the first consumer action against insurance companies under the ACA," said Ian Dixon, one of the group's leaders. "We can't really find a case where consumers have disputed findings to regulators, either. It's just a reflection of what an overreach this was."
A special enrollment period gave area residents until Friday to get insurance on the individual marketplace. Currently, Optima Health has 9,400 people enrolled on and off the health care exchange in the area, according to the company.
Dixon has found his own solution for 2018 insurance that didn't require paying $3,100 monthly premiums. He hired an administrative assistant for his business so he could qualify for a small group plan.
But the group says there are members of its loose association of about 700 people who are going without health insurance or have signed up for substandard, temporary plans, or are paying Optima premiums and praying for lower prices in 2019.
If Deeds' bill is signed by Gov. Ralph Northam and goes into effect in July, Dixon said he'll probably sign up.
"But I would rather the individual marketplace work the way it's supposed to work," Dixon said.
 "There are a number of people paying Optima prices while holding out hope that something will happen," said Sara Stovall, another group leader. "But I'm hearing more and more people talking about moving or finding another solution."
Several bills were proposed that, by their final form, seemed to undercut the ACA. The group said they don't want the ACA to go away; they just want more regulatory oversight.
"The story is not really about the ACA," Stovall said. "This is about corporate malfeasance and overstep on the part of Optima, and the state's willingness to sign off on it."
The group also has been pushing for a long-term solution on the individual marketplace from Optima and from the state Bureau of Insurance, which has to approve premiums.
In January, the group raised $19,000 to retain a lawyer, and sent a letter to the bureau asserting the premiums are excessive, unjustified and should be lowered.
The group's complaint hinges on two specific questions: whether Optima considered the health of the local population, or "morbidity factors," when setting premiums, and whether health care costs for insurers are actually much higher in Charlottesville.
Under state and federal law, it would be illegal for an insurance company to consider the health of a specific city or county's population when setting premiums for that area — instead, a company can only adjust rates based on statewide data.
Dixon and other group members say Optima's new CEO told them in a December meeting that "the morbidity of the people buying in this marketplace is higher than other parts of the state."
In an email, an Optima spokeswoman said Dennis Matheis' statement "was part of a larger conversation about our past experience in this market from 2014 through 2016. However, what has been omitted from this conversation is Mr. Matheis clarified that Optima complied with all applicable state and federal requirements when creating regional rates. Therefore, this means Optima did not use morbidity in creating the rating factor for the Charlottesville rating area."
The group's letter to the bureau requested a preliminary injunction to provisionally reduce Optima's premium rates, and a public hearing on the rates.
"We find it particularly troubling that in an area with two hospitals which reasonably should be expected to compete on price for many services, Optima has filed rates 57 percent higher than its statewide average," the letter states.
Neither relief has occurred, though group members met with the bureau in February.
In an interview, Optima sought to smooth over allegations about illegal use of morbidity factors. Days before his December retirement, outgoing Optima CEO Michael Dudley stated categorically that Optima Health had not considered a specific area's morbidity or risk factors when calculating premium rates on the individual market.
"We did say in our meeting with them that we used the morbidity factor," Dudley said. "That is true. We used it appropriately in the way that the law allows in the state of Virginia. We did not use it when we went and focused in on what the premium should be in the Charlottesville area."
Optima has said the rising prices are due to high health care costs from the University of Virginia Medical Center, the loss of cost-sharing reductions and general uncertainty in the insurance market.
But experts have pushed back against the notion that the presence of an academic research hospital can account for the premium hike.
Mimi Riley, a professor of law, public health and public policy at UVa, said she's been following changes and prices on the individual marketplace carefully, and she's skeptical of claims that health care costs are much more expensive in Central Virginia.
"What's driving the increases is the loss of [cost-sharing reductions] and, frankly, that Optima has a monopoly position," Riley said. "You simply can't ignore the fact that Optima has the ability to say you can take what we offer or you won't have health insurance."
Illegal use of morbidity factors, though, doesn't entirely make sense either, Riley said.
"It's hard to believe that the health of the population in Central Virginia is worse than other places in Virginia."
Health care officials agree, and add that Optima sends too few patients to the UVa Medical Center to have much impact on the company's bottom line.
UVa received only 404 Optima-insured patients in 2017, with an average cost of care of about $46,000, according to data provided by the Medical Center. In 2016, a year in which Optima did cover Charlottesville on the individual marketplace, the company reported $1.3 billion in medical claims, according to its annual report.
Dr. Rick Shannon, executive vice president of health affairs at UVa, asked why Optima would attribute a large premium increase to roughly 2 percent of its business. He pointed to analysis by The Daily Progress, which indicated that some of the localities with the highest premiums on the individual marketplace were places where Optima's parent company, Sentara, has locations — Albemarle, Halifax, Rockingham and Newport News.
"The absence of competition and the increases map where Sentara has these entities," Shannon said.
Suggestions that Martha Jefferson Hospital, which is owned by Sentara, would disproportionately benefit from high premiums are unfair, Dudley said.
The state bureau has been conducting a standard audit of Optima's rate filings for two months, but on Wednesday the group said that it has lost confidence in the bureau's ability to conduct a thorough investigation.
"Their job is to figure out how that happened and to fix it because clearly it needs to be fixed," Dixon said. "If they took a good faith effort to look into this — which I'm not willing to concede that they did — their approach was, if there's any way these numbers can be made to work, then that means that they're OK."
"None of that changes the fact that the highest rates in the country ever by far went through their office and were signed off on, without a single question at the time, and they didn't even start asking questions until a bunch of jerks from Charlottesville started asking questions," Stovall added. "That should be their role."
The group pointed out that bureau administrators are appointed, not elected, and frequently have industry backgrounds.
The bureau is limited in what it can do, according to spokesman Ken Schrad, who said it only can review, approve or deny the numbers an insurance company provides.
Milliman, one of the world's largest providers of actuarial products, confirmed that it did some of the calculations for Optima's rate filings, and that the bureau requested documents.
The company declined to talk about its work for private clients, but a spokesman said its due diligence indicated Optima's data and calculations were "appropriate and in order."
Charlottesville-area residents remain unconvinced, and say they will continue to protest the 2018 rates and will be on the lookout for 2019 filings, due in weeks.
"It's really easy not to draw the lines between this conversation and the fact that there are people who are going now without insurance or who are making major life sacrifices in order not to have it," Stovall said. "This kills people."