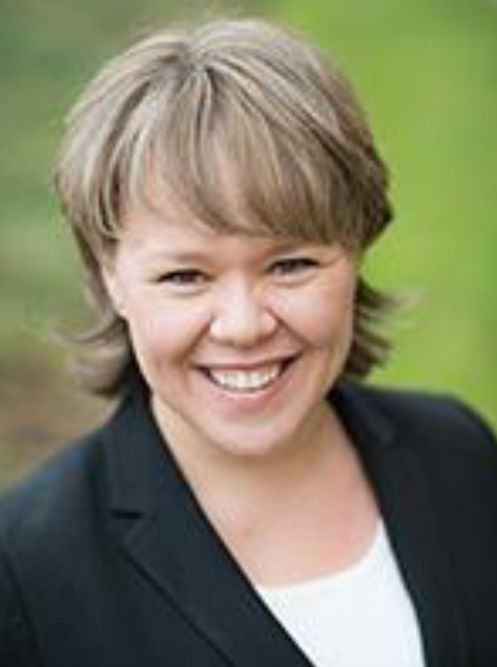 The Charlottesville Regional Chamber of Commerce has selected Allison Linney, founder and president of Charlottesville-based communications and management consulting firm Allison Partners, to receive the 2018 Small Business Person of the Year award.
Linney, who co-chairs the chamber's Business Diversity Council, is being recognized for her role in helping to create the council in 2011, as well as her financial and volunteer contributions to nonprofits in the community, including leading a pledge drive for her church.
She has served as chairwoman of the University of Virginia's School of Continuing and Professional Studies Advisory Board and on UVa's Council of Foundations and the board of Live Arts. Linney was recognized as a "4 Under 40" award winner in 2012 in The Daily Progress' Charlottesville Woman publication.
The Small Business Person of the Year award was established in 1985, and was renamed in 2016 to honor the late Christopher Lee of R.E. Lee Cos., a longtime chamber member and booster. Award winners are chosen based on their "significant contribution[s] to the success of the business and our Greater Charlottesville communities," according to a chamber news release.
Linney received a master's degree in business administration from UVa's Darden School. Her consulting work focuses on communication strategy and implementation; leadership development; professional coaching; organization design and development; group facilitation; training design; diversity and inclusion programs; project management; change management; and process engineering.
Allison Partners' vice president, Rachel Brozenske, who nominated Linney for the Lee award, characterized her as "an exceptional small business person whose story serves as an example of successful leadership."
Linney's work "has impacted the business community in significant ways since founding Allison Partners, and that impact has increased substantially during the last five years," Brozenske said.
Martin Burks III, chairman of the chamber's Board of Directors, said the chamber's diversity council "attributes much of our success over the years to her unending contributions."
The award will be presented at the chamber's Annual Spring Luncheon at the DoubleTree Hotel on April 16. Pamela Moran, superintendent of Albemarle County Public Schools, is the luncheon's keynote speaker.