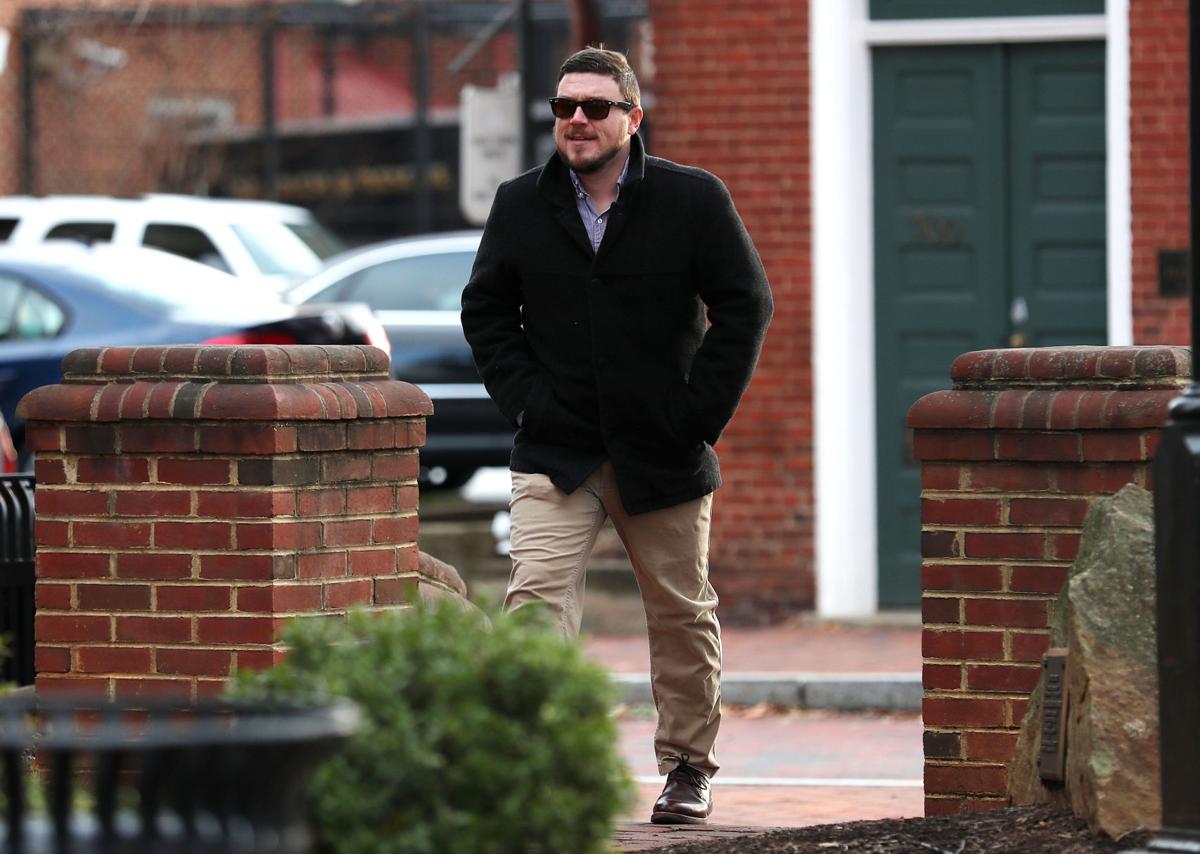 An Albemarle County judge declined Tuesday to move a perjury case against Jason Kessler, despite defense concerns about extensive media coverage and potential jury bias,.
In Albemarle Circuit Court, Kessler's attorney, Michael Hallahan, argued that his client has been "demonized" in the local and national media, due to his role in the Aug. 12 Unite the Right rally, and would never get a fair trial in the Charlottesville and Albemarle area. He said too many people have negative opinions of Kessler, which would make it impossible to find an impartial jury.
Judge Cheryl Higgins took the motion under advisement, giving the court the option to move the case later if a jury cannot be seated.
Using a recent Daily Progress story — among dozens of other such examples from local media outlets — Hallahan argued that local coverage of his client has been biased and has put Kessler in a negative light. He said the Daily Progress story, which covered Hallahan's motion when it was first filed, showed favoritism to City Councilor Wes Bellamy because it noted that Bellamy made racist and misogynistic statements on Twitter before he was elected to the council.
After uncovering the tweets, Kessler headed a failed attempt to recall Bellamy.
Hallahan also said the story unfairly called Kessler a liar because it reported an assault case against a city man that was dropped when prosecutors found video evidence disproving Kessler's claim that he was punched in the face. Prosecutors have said the perjury charge stems from false statements Kessler made under oath to the magistrate in January 2017 about the incident.
Going through the article paragraph by paragraph, Higgins said the information reported was factually accurate and did not appear to be inflammatory. She also noted that the story referenced the motion several times and said the article appeared to be favorable towards the defense.
Hallahan also argued that the court could bring in 500 potential jurors but still end up with people on the jury who are prejudiced against Kessler because of his political views. He said it would be fairly easy for a political activist to get onto the jury and try to convict Kessler.
Albemarle Commonwealth's Attorney Robert Tracci asked that the case stay in the county. He said that because the majority of news is consumed online, the court would be hard pressed to find jurors who have never heard of Kessler or the events of Aug. 12 in Charlottesville.
But Hallahan said that even though news of Kessler has spread, jurors in a distant county would not care about Charlottesville.
In response, Higgins said jurors are not required to be completely ignorant of a case, just that they be able to remain impartial.
Kessler is scheduled for a jury trial on March 20.