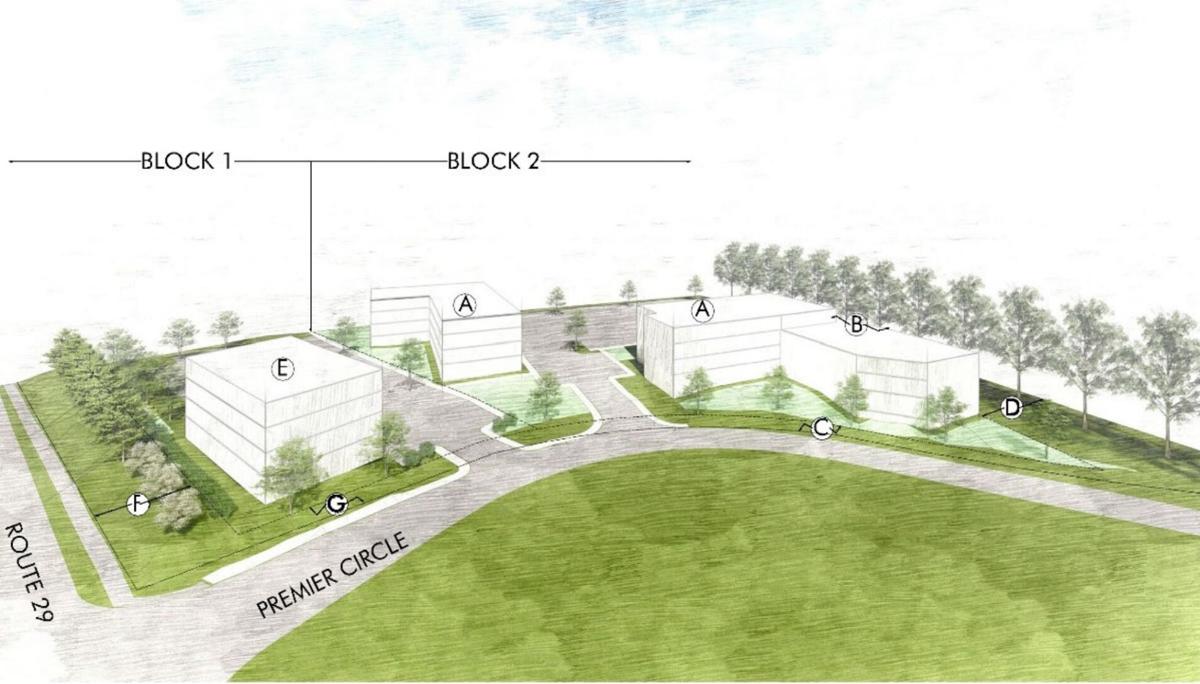 The Charlottesville Area Community Foundation has made a $4.25 million grant toward the purchase of property for a housing project aimed at sheltering the chronically homeless.
The Piedmont Housing Alliance received the grant — the largest in the foundation's history — to purchase the now-former Red Carpet Inn on U.S. 29 in Albemarle County.
In a partnership with Virginia Supportive Housing, the Thomas Jefferson Area Coalition and People and Congregations Engaged in Ministry, they are working to turn the former motel into an emergency, non-congregate shelter and then 140 affordable apartments and a commercial building.
On Thursday, CACF and the project partners held an informational virtual event to discuss the project and how community members can help.
Sunshine Mathon, executive director of the PHA, said the project would not have happened without the foundation's participation.
"The complexity and phasing of this project does not fit through the traditional mold for traditional lenders, and none of us had the resources at hand to make this possible, so the unique partnership between all of us is pretty incredible and really is a guiding light for this kind of work," he said.
Of the $4.25 million, $3.6 million came from the foundation's Community Endowment and about $650,000 was provided by private donors.
In an interview ahead of the event, Eboni Bugg, director of programs for the CACF, said this is the first time the foundation has made a grant that draws from the Community Endowment's principal, when they typically use interest income from investments to make grants.
"This kind of investing for local impact is something that many foundations have been embracing over the years, and is seen as a potential tool for large-scale impact, as well as equity," she said.
Bugg said the foundation structured it as a recoverable grant as opposed to a loan so that it's forgivable if something drastic changes.
"The hope is that we can continue to explore, by way of monitoring this grant program, how these kinds of financial tools work in real life and that will hopefully shape how we grant in the future," she said.
In the end, the plan is for the partnership to sell a commercial parcel that will be separated from the site as a means of reimbursing the Community Endowment.
Initially, the TJACH will oversee 115 rooms of what had been the Red Carpet Inn as an emergency, non-congregate shelter, with staff and management provided by PACEM.
"The plan right now is to move the folks that are currently staying at the La Quinta [Inn & Suites] over to the new project on May, 1," said Jayson Whitehead, executive director of PACEM. "Right now, there's a tremendous amount of rehabilitation being done on the current units and the site to get that into place."
Anthony Haro, executive director of TJACH, said about 50 households will move in from La Quinta, then a second phase will include opening up additional rooms for other people in the community who need housing.
"I think it's difficult for us to give a really definitive timeline at this point about when those units can come online, but we're hoping to get up to 75 or 80, I would, say by the end of the summer," he said.
People had been living at the Red Carpet Inn, and they were asked to leave — with little to no notice — in early March. Some of those households that couldn't find other housing received assistance from the TJACH to stay in a hotel across U.S. 29.
In an interview, Haro said almost everyone still has not been able to find permanent housing and was moved to another hotel.
"One of the clients who we're supporting has a housing choice voucher with Albemarle County but has been turned down at a couple places because of her eviction history," he said. "Another client that had rental assistance available as well got turned down for I think it was an income issue."
VSH will start constructing a four-story building with 80 efficiency units of permanent supportive housing for homeless and low-income adults. The organization is currently applying for Low Income Housing Tax Credits.
Next, the PHA will build 60 mixed-income one-bedroom and two-bedroom units that, depending on financing, would be for those making between 30% and 80% of area median income.
Area median income is currently $93,700 for a household of four, according to the U.S. Department of Housing and Urban Development.
Last month, Virginia Supportive Housing received a $100,000 Virginia Housing Trust Fund Homeless Reduction Grant for its portion of the project.
During the phases of construction, which is estimated to be completed around the end of 2026, emergency shelter rooms will still exist on the site, but the number of rooms will be reduced and ultimately removed completely.
Instead of just demolishing the motel, Mathon said that it can be used as a shelter while the permanent housing project is working through financing and construction.
"We see this opportunity to shift people over to the non-congregate shelter on-site as a significantly cost-saving measure, because it's going to be far less expensive to keep them housed over that three-year period than paying for traditional motel rooms and other motels," he said.
Haro said the TJACH is hoping to figure out new ways for shelter operations in the future.
"Do we need to look at buying a whole new structure for congregate shelter?" he said. "Do we go back to the system that we had previously in churches? I personally would love to see a shift in how we do shelter operations away from the church model to something more permanent year-round. I'm hoping over the next few years, while we're at Premier Circle, we can use that time to dedicate to setting that up, so that something has truly shifted in our community as a result of this. That's my intent."