Matt Haas tries to start every day, if he can, by writing a note to staff, students or community members to recognize or encourage them.
Sending those cards is one of his favorite parts of being superintendent of Albemarle County Public Schools. The cards are decorated with the state birds of New Jersey and Virginia, representing his home and adopted states.
"I feel like I couldn't have started at a better time," Haas said. "I really couldn't ask for more support than what I've had in this role. Everybody's been patient with me."
Jonno Alcaro, chairman of the county School Board, said Haas' first year has gone better than anticipated. The board opted to forgo a national search for a new superintendent and to hire an internal candidate. Board members applauded their selection at a retreat in June.
"As a board, we were very pleased to hire Matt," Alcaro said. "He knew the system and knew the players … Matt's a fast learner, and he listens first."
Haas, who has a four-year contract and a base pay of $190,278, knows where he wants to end up — with an innovative and creative school system that has a well-established and operational foundation that includes great compensation and benefits and adequate and contemporary facilities.
"As we improve, we don't leave anyone behind in the improvements," he said. "The table that we set, which should be a table of prosperity that everybody has a seat at. When I look back, that will be my role."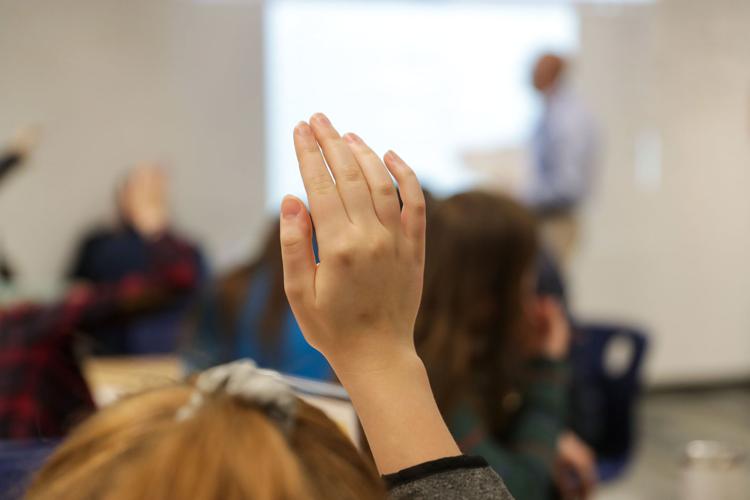 In October, Haas outlined a plan to get there in his 100-day report. He declared the division's grading system broken; called for an overhaul of teacher evaluations; highlighted the lack of diversity in the teaching staff; and detailed the achievement gaps among student groups.
Alcaro said the 100-day report laid out a 10-year plan rather than something to be accomplished in the next year.
"He needs to be focused on the steps to make that happen," Alcaro said.
Haas said there is a concern about tackling too many big projects at once, so his leadership team has mapped out a five-year plan for the changes. At the heart of his plan is high-quality teaching and learning, which Haas described as engaging, hands-on and student-centered and that is focused on the Virginia Standards of Learning.
"When I get up in the morning, the first thing I think about is, what's going to happen in the schools today that's going to be a great learning experience for kids," he said. "Then everything has to go back to that."
To hold himself accountable, Haas sets goals that he shares with the board. In the coming year, Haas has set a goal to rewrite the division's guiding document that informs how teachers teach. The 67-page Framework for Quality Learning, last revised in 2008, support the development and implementation of a system for curricula, assessment and instruction, according to the document.
Haas said overhauling the framework is the first step to making other changes, such as developing a new teacher evaluation system and shifting the grading system.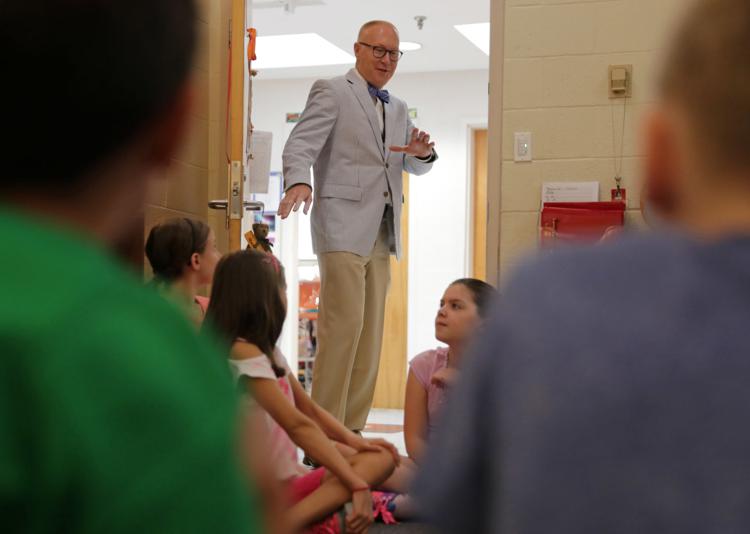 In the next year, Haas wants every school in the division to use the professional learning community model, which has helped to close achievement gaps at schools that use it. In the PLC model, school staff set standards that each student is expected to learn, assess students, share and discuss the test results with students, set goals and then work with children individually to attain those goals.
"And if you do that with every student at the individual level, and always have the high standards in front of them, and we're pushing that student in a way that is supportive, then you're going to certainly make a deeper impact toward equity," Haas said.
Haas views the division's equity work through the lens of its definition — to end the predictive value of race class, economics and other special capacities on student success and do it in collaboration with families.
To end that predictive value, Haas said the division has to mitigate the bias that everyone brings to the table, as well as the systemic bias.
Haas pointed to the division's embrace of culturally responsive teaching and the certification program as a way to mitigate that bias.
The CRT certification program has continued to grow since it started four years ago. This year, a record number of teacher earned the certification. However, mandating the certificate isn't feasible because of the time and staffing requirements. Additionally, it requires buy-in from the staff member going through the training.
"I feel like we need to stay patient with that," Haas said. "That is something that I think is going to continue to yield results for us, and it will help with the overall mission that we have."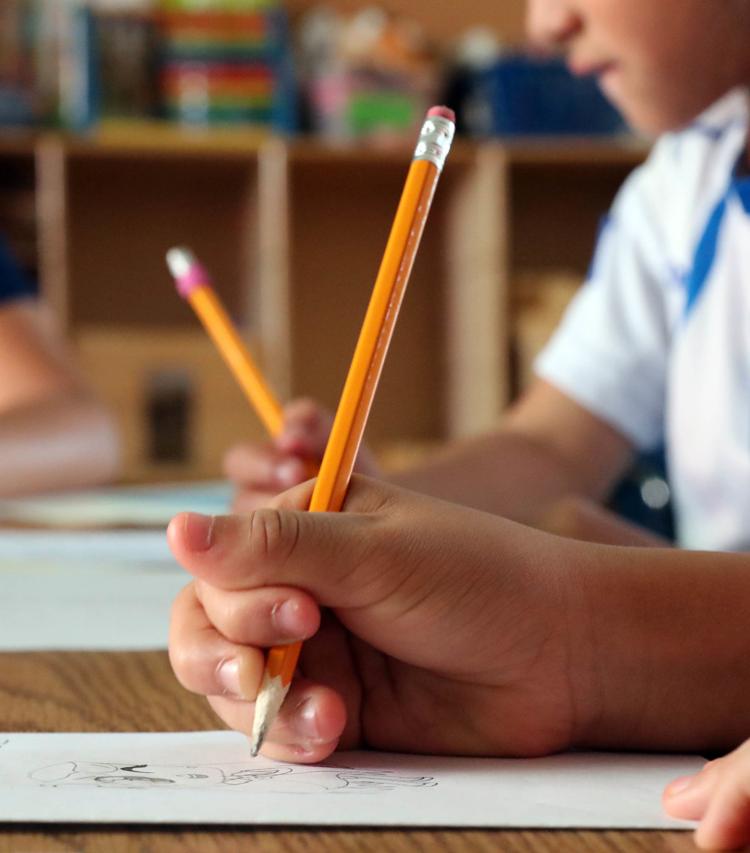 New this year, summer professional development includes an introduction to the CRT certification program. Haas said that introduction will give teachers an understanding of what culturally responsive teaching is and how it aligns with why they became an educator.
"Then they'll go, 'Oh, I want to learn more about that, because I can be more effective,' so that I think is how you scale things up," he said.
Haas said he doesn't have any key initiatives for the next school year. In fact, he doesn't like the word "initiative" because he thinks the term is a way for people to avoid accountability for what they already said they were going to do.
Rather, he's focused on the School Board's strategic priorities — creating a culture of high expectations for all; identifying and removing practices that perpetuate the achievement gap; and ensuring students identify and develop personal interests.
"That's what we're working on," he said. "While we may make continuous improvements to make things better and to address those priorities, there should be no surprises."
Get local news delivered to your inbox!
Subscribe to our Daily Headlines newsletter.