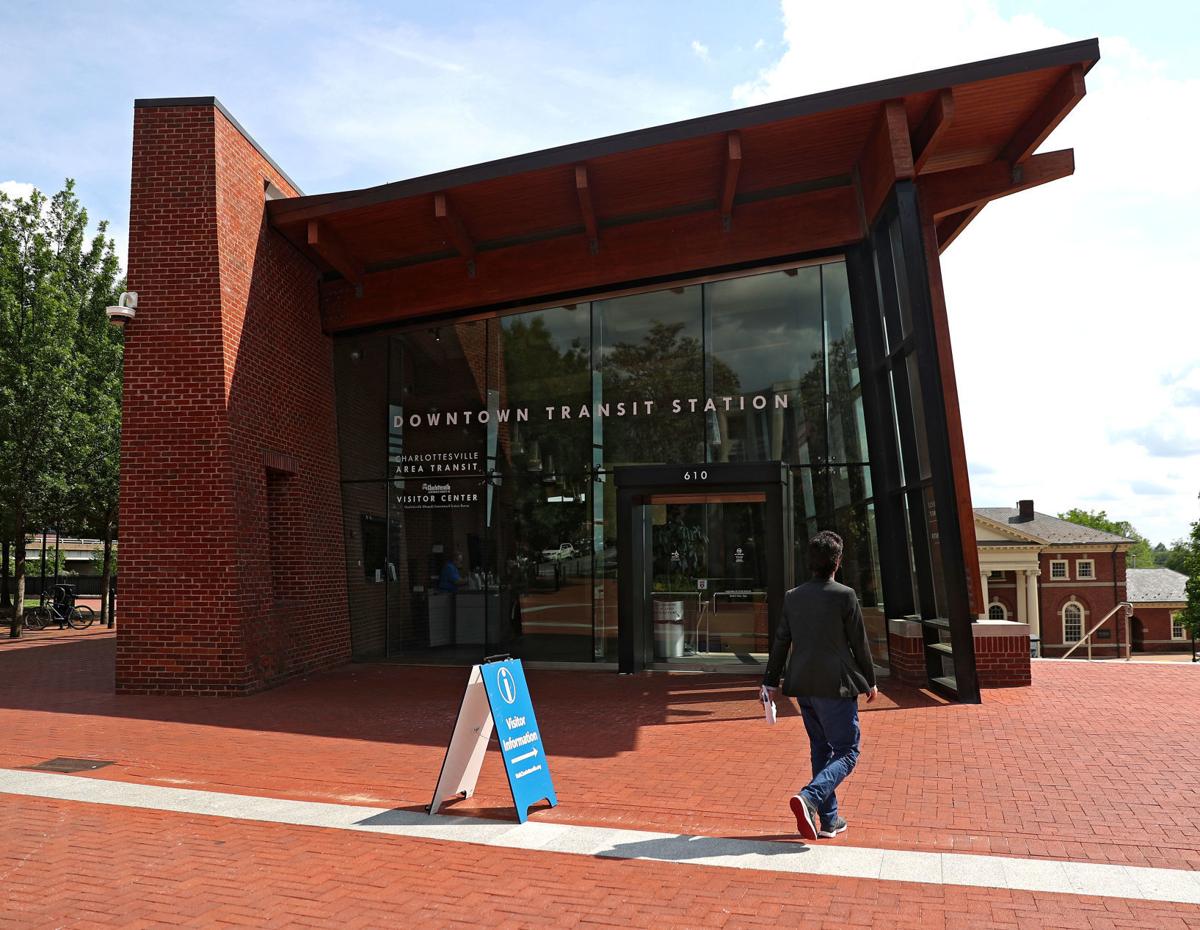 The local tourism bureau has plans to close its two brick and mortar visitor centers in Charlottesville and Albemarle County and move to mobile van-based visitor centers.
The Charlottesville Albemarle Convention and Visitors Bureau said the change will help it "reach and interact with even more visitors" and meet them at events and area businesses. Currently, the centers are in the Transit Center on the Downtown Mall and in the historic train depot in Crozet.
The bureau plans to have the two mobile visitor centers — one for Charlottesville and another for Albemarle — on the road in 2021.
"Hopefully by the spring, when maybe things are better in terms of COVID, we can really hit the ground running with this new solution," said Brantley Ussery, director of marketing and public relations for the CACVB. "But of course, everything is just so up in the air, and we're just being as nimble and agile as best we can with everything."
Ussery said the bureau plans on buying Ford Transit vans, which will be covered on the outside with city and county imagery, and will be filled with brochures and other items for visitors to market the area.
"What's so exciting for us about this is that we're now going to be able to intercept the visitor where they are versus having them come to a storefront location," he said. "We're going to be able to take these mobile visitor centers and we can meet them up at Carter Mountain Orchard, we could meet them at a winery and interact with potentially hundreds of visitors in one day and go to where the visitors are versus having them come to us."
Across the country, other destination marketing organizations are using mobile visitors centers, including in Arlington
The CACVB board has not talked about the change in open session. At the board's August meeting, CACVB Executive Director Courtney Cacatian said as the bureau hasn't been able to have visitors in the transit center, it had set up a table outside of the Old Metropolitan Hall.
"We didn't see the visitation we wanted to see at that location, so after a month trial we packed it up, and we set up a tent outside of the transit center," she said. "So the tent is a temporary solution, but at least we've been able to engage with folks in that location."
The board went into closed session at the end of the August meeting to discuss CACVB leaseholds.
After coming back into the meeting, the board passed a resolution authorizing Cacatian to "negotiate any and all modifications to the terms and conditions of the CACVB current leaseholds in the city in the county, including, but not limited to, renewals, rents, extensions and terminations, and to execute any required documents or instruments pertaining there to within the constraints of the CACVB budget."
The bureau receives its funding from a portion of the city and county transient occupancy tax, which is levied on hotel and short-term rental guests.
According to budget documents provided in the August meeting packet, the bureau's budget for this fiscal year is $1.9 million, with about $1.2 million coming from Charlottesville and $750,000 coming from Albemarle. In that document, approximately $63,000 is budgeted for rent and $4,900 is budgeted for mileage.
The CACVB's offices are also currently located in the Transit Center, and Ussery said it's unlikely that the offices will remain in their current location.
Board member and Albemarle County Supervisor Ann H. Mallek said she was shocked at first, but does like the idea of going where people are with the vans.
"When we try something brand new, there's no guarantee that it's going to work but doing the same thing and expecting a different result is not always a good idea either," she said. "I'm optimistic that it will be an improvement and we will be able to tell our story with new technology and going where people are clustered around, when we can cluster again."
Get Government & Politics updates in your inbox!
Stay up-to-date on the latest in local and national government and political topics with our newsletter.