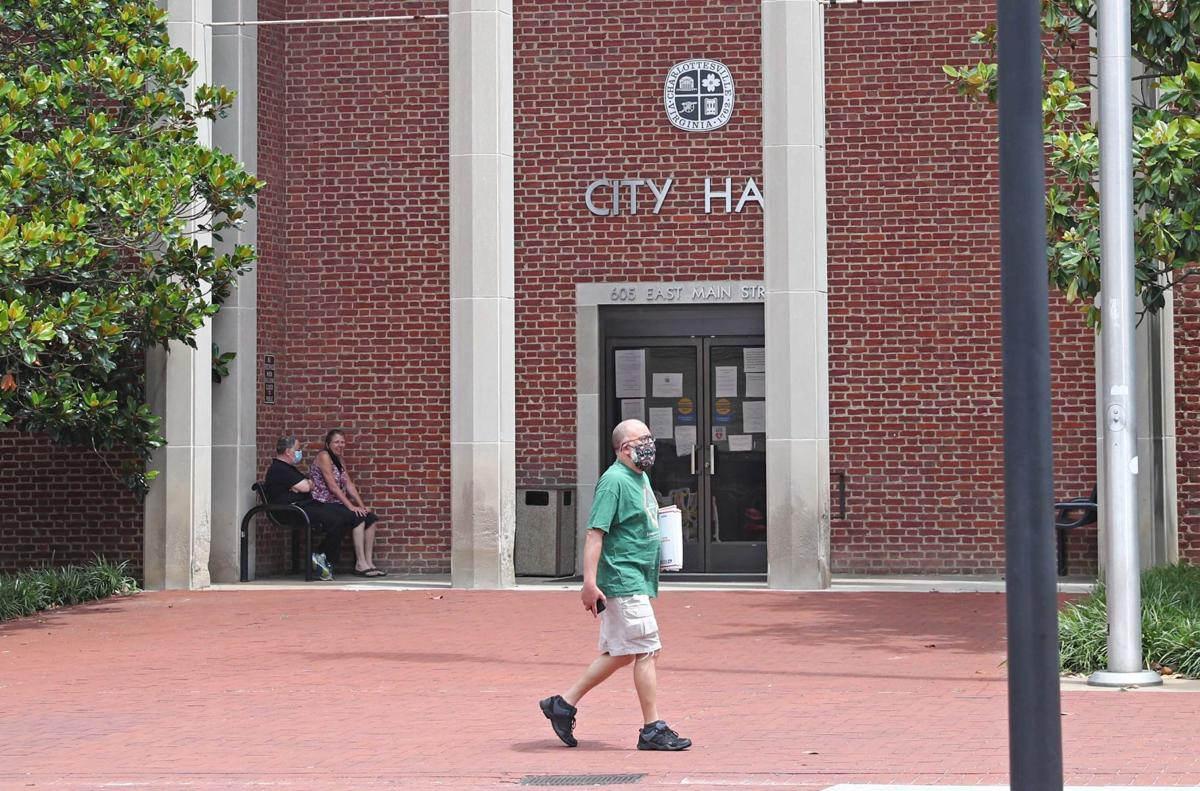 Loopholes in Virginia's Conflict of Interests Act could allow local government officials to get away with missing deadlines and omitting information on economic disclosure forms, whether the omission is intentional or unintentional.
Charlottesville Police Chief RaShall Brackney and Olivia Gabbay, a member of the Economic Development Authority, are under investigation for missing state-mandated deadlines to file the forms. Failing to file the forms on time results in a $250 civil penalty.
Eleven board members also missed state-mandated deadlines for smaller real estate disclosures, but the act does not provide any penalties for not those disclosures filing on time.
Loopholes in the law create blindspots in oversight on the local level and a lack of penalties for omissions and late filings.
Charlottesville requires filings by the City Council, chair and members of the Economic Development Authority and the director, chair and members of the Charlottesville Redevelopment and Housing Authority to file forms annually, along with high-level employees and department heads.
The form, a Statement of Economic Interests, is about 25 pages long and asks about several items, including employment, debt, securities, business interests, gifts and meeting payments.
Members of certain boards like the Planning Commission, Board of Zoning Appeals and the Charlottesville-Albemarle Airport Authority are required to fill out smaller forms only declaring real estate holdings.
The law requires the clerk of local governments to notify officials who are required to fill out a form of that duty. The clerk must collect the forms and contact the commonwealth's attorney within 30 days if someone does not file one by statutory deadlines.
However, the law does not require clerks to inspect the forms for completeness. Local commonwealth's attorneys, who are responsible for investigating and prosecuting violations, are also only able to review the forms if they are notified of a potential violation.
The issue is around completeness rather than accuracy, which is harder to check and investigate because the forms are detailed about retirement plans, investments and real estate holdings.
"The clerk does not look through the forms to make sure it's complete, that's not part of our role," said Charlottesville Clerk of Council Kyna Thomas.
Charlottesville Commonwealth's Attorney Joe Platania said that he must receive written notification alleging noncompliance before taking any enforcement actions.
The law contains no provision to prosecute officials who omit information from their disclosure forms, only those who lie on the documents. For example, if an official indicates that they own real estate, but then don't provide information about that real estate, the law does not address a penalty for that omission. The information could be missing unintentionally as the forms are complicated.
Council Executive Director G. Stewart Petoe wrote in an email that the council is "not authorized to answer questions from the general public or the press."
Charlotte Gomer, press secretary for Attorney General Mark Herring, wrote in an email that "Reports are publicly available and anyone – whether a reporter or member of the public – who believes they have discovered a discrepancy, error, omission, or false statement should notify their Commonwealth's Attorney who can take action on the matter."
Eleven city officials missed the deadline to file either the Statement of Economic Interest or the real estate disclosures, according to documents provided under the Virginia Freedom of Information Act. Only missing the deadline on the Statement of Economic Interest comes with a fine.
While the law says that real estate disclosure forms are supposed to be filed by Feb. 1, it does not include any penalty for filing late.
The problem comes from a missing part of the act around the civil penalty. That section of the law refers to a penalty for other types of disclosures, but doesn't reference the real estate declarations.
For 2020, Feb. 1 fell on a Saturday so the forms were due on the following Monday, which was Feb. 3.
Brackney's form, submitted on Feb. 4, was the only full Statement of Economic Interest among city officials filed after state-mandated deadlines and should have resulted in a civil fine. Gabbay's form was due Aug. 3 under recently approved changes to the law but, as of Thursday, had still not been filed.
Thomas emailed Platania on Feb. 4 to say that Brackney's form had not been filed on time. She followed-up on Feb. 5 to say that the form had been filed.
Platania's office had not been investigating Brackney's filing until it received inquiries from The Progress. His office was already in contact with Thomas about Gabbay's filing. Platania said no penalties have been levied in 2020.
Prior to the changes for the EDA, the deadline was Feb. 1. Authority member Jay O'Donnell filed on Feb. 5 and members Adrian Felts and Nicole Fernandez filed on Feb. 6. Other than Gabbay, all authority members met the new deadline. City code bars Gabbay from participating in any meetings before a form is filed.
An example of the shortcomings in oversight for real estate disclosures is the filing for Planning Commission Chairman Hosea Mitchell. As of Thursday, Thomas had not received his form. When contacted about the filing Thursday night, Mitchell indicated that he had submitted it and provided a copy of the email chain which showed it was submitted in January, but the email didn't show up in Thomas' inbox. Thomas received the form on Friday morning.
If the law provided a penalty for missing deadlines on real estate disclosures, it's unclear if Mitchell would have been subject to it because he attempted to file ahead of time.
Former Planning Commissioner Lisa Green never filed a disclosure of real estate holdings, according to Thomas. Commissioner Taneia Dowell filed hers on Feb. 11.
City code does not include any restriction on Planning Commissioners participating in meetings without filing a real estate disclosure.
Mike Osteen, a member of CRHA's board of commissioners, filed an old form and never updated it. Former commissioner LaTita Talbert never filed a form.
Genevieve Keller, an alternate member of the Board of Zoning Appeals, filed an old form on Feb. 3. She submitted the correct form on Feb. 4.
In reviewing the 62 forms filed by Charlottesville officials, The Daily Progress found irregularities with at least 10 forms.
Nearly all the irregularities could be caught or remedied if the forms were checked for completeness, which would have revealed that some were not filed properly.
One of the erroneous electronic copies of the forms was filed by City Attorney John Blair and several pages were left blank. Upon further inspection, the correct form had been filed by paper, but an incomplete version was scanned.
Forms for Brackney and Utilities Director Lauren Hildebrand were missing pages, but Thomas said the correct pages were filed for Brackney and Hildebrand's didn't save properly. The full documents were later provided to The Progress.
Several forms had questions that weren't answered, but officials indicated the answer should have been no. For example, Thomas and Finance Director Chris Cullinan didn't answer a question asking if they provided services of more than $5,000 to any business.
City Manager Tarron Richardson indicated that he receives more than $5,000 a year as an officer of a business other than the city, but did not fill out the corresponding table about the business. He said the correct answer was no.
Another incorrectly filed form was Registrar Melissa Morton, who filled in a table indicating she received more than $5,000 in salary from any employer. Although the table was not supposed to apply to local government employment, she filled it in with her city job.
Del. Sally Hudson, D-Charlottesville, was open to changes in the law to improve accountability.
"Like all public programs, accountability measures need resources to work well," she said. "Disclosure is an important part of the process, but we could surely do more to invest in oversight at the local, state, and federal levels."
Get Government & Politics updates in your inbox!
Stay up-to-date on the latest in local and national government and political topics with our newsletter.