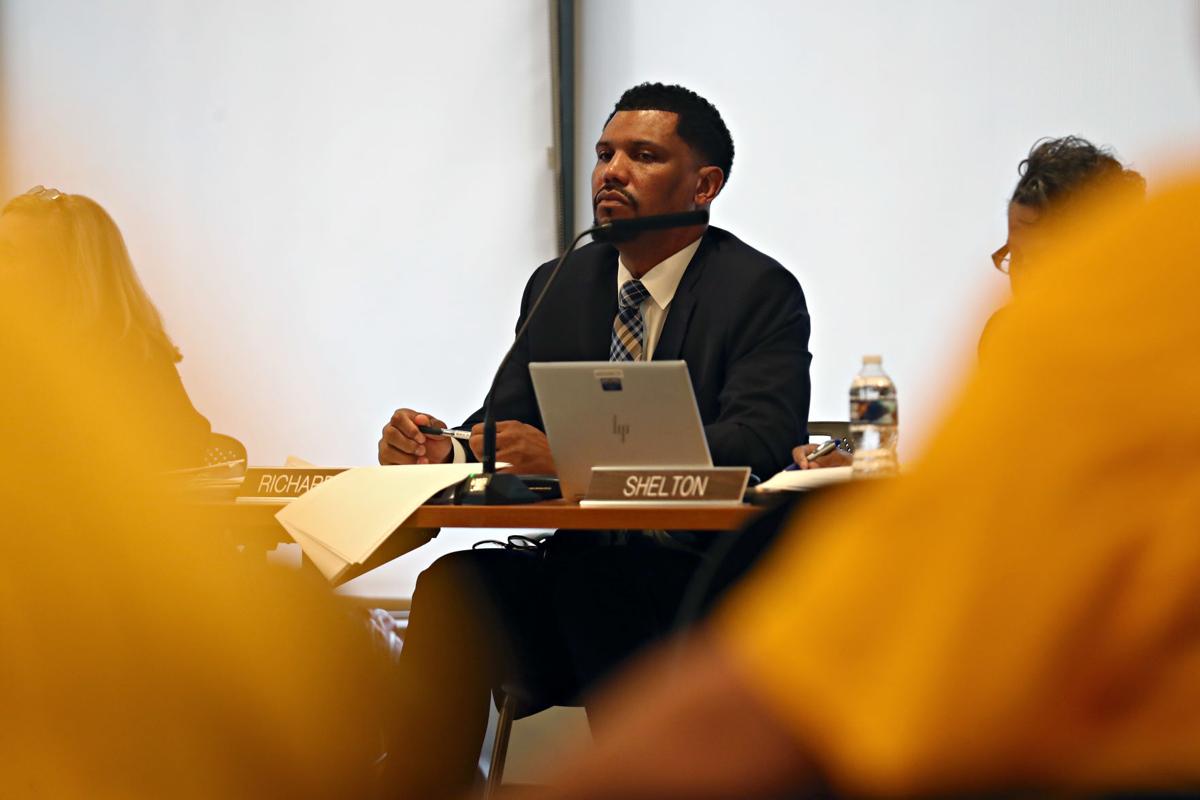 Former Charlottesville City Manager Tarron Richardson has filed a federal lawsuit against City Council as well as Mayor Nikuyah Walker, councilor Heather Hill, City Attorney Lisa Robertson and former City Attorney and former Interim City Manager John Blair for allegedly violating the First Amendment.
Richardson alleges that an "overly broad" disparagement agreement that he entered into with the city violates the First Amendment. A disparagement agreement is an agreement between an employer and employee that neither party will disparage each other. Richardson alleges he was required by the city to enter into the agreement when he resigned from his position in order to receive his severance pay. He also alleges that the defendants, in their capacity as city government employees, violated the First and 14th Amendments by allegedly engaging in viewpoints discrimination, which is the restriction of speech based on its content, and allegedly retaliating against Richardson based on the content of his speech.
The suit alleges that the defendants were "unlawfully motivated by their disagreement with Dr. Richardson's viewpoint concerning racism in the city government." Richardson is Black, as is defendant Walker, who has been vocal about exposing racism in the city throughout her time as mayor. The other defendants are white.
The civil suit was filed in United States District Court for the Western District of Virginia on Nov. 18. Richardson is seeking an unspecified financial award of his expenses and costs incurred in connection with the defendants' actions and declarations by the court in his favor. This includes an injunction prohibiting the defendants from suppressing his free speech. He demands a jury trial.
Blair, who served as City Attorney at the time, was appointed Interim City Manager following Richardson's departure. Blair left for a job in Staunton in January 2021. Former City Manager Chip Boyles replaced Blair in February.
Richardson is also alleging the city violated the Virginia state constitution and public policy with its non-disparagement clause that he was allegedly required by the city to sign at the time of his departure as a condition of receiving his severance pay. Richardson alleges Robertson rejected his claims that members of city government were disparaging him and violating the agreement.
Walker said she has been advised not to speak about the matter until she's spoken with an attorney. Blair and Hill declined to comment on the lawsuit. Robertson did not respond to a request for comment by press time.
In the lawsuit, Richardson alleges that Hill and Walker wanted to appoint a Deputy City Manager allegedly in order to usurp Richardson's authority in violation of city charter. The lawsuit alleges that there are internal emails exchanged between Hill and Walker that indicate this. The filing includes an excerpt of an email allegedly sent by councilor Lloyd Snook saying that the council could not make the decision to hire a deputy city manager because the city manager is responsible for hires.
"I don't think we should jam this down [Richardson's] throat," Snook allegedly wrote.
Richardson alleges that Hill tried to have him removed from office, though the lawsuit does not go into detail. He also alleges that Hill and Walker exchanged text messages that criticized comments he made during City Council meetings. Richardson alleges that Hill and Walker's actions led to him being "constructively terminated."
Richardson also alleges that emails and text messages exchanged between Hill and Walker indicate Richardson was fired because he "used his race as a tool of manipulation" and because of the C-VILLE Weekly interview. He alleges it was soon after these exchanges that then-City Attorney Blair told Richardson he was fired effectively immediately.
He is also accusing Walker of disparagement for a now-removed interview in Vinegar Hill Magazine and for now-deleted comments she made on her personal Facebook page. In her comments in response to a constituent, Walker shared that Richardson was not being considered as an option to fill the vacant city manager position that he had left open.
Richardson says that he considered placing an op-ed in a local news publication addressing racism in the city government as well as to "address the conduct and leadership failures of the City Council and Mayor Walker by name." He alleges that Robertson said the city would take legal action against Richardson if he published the op-ed and that it would violate his non-disparagement agreement.