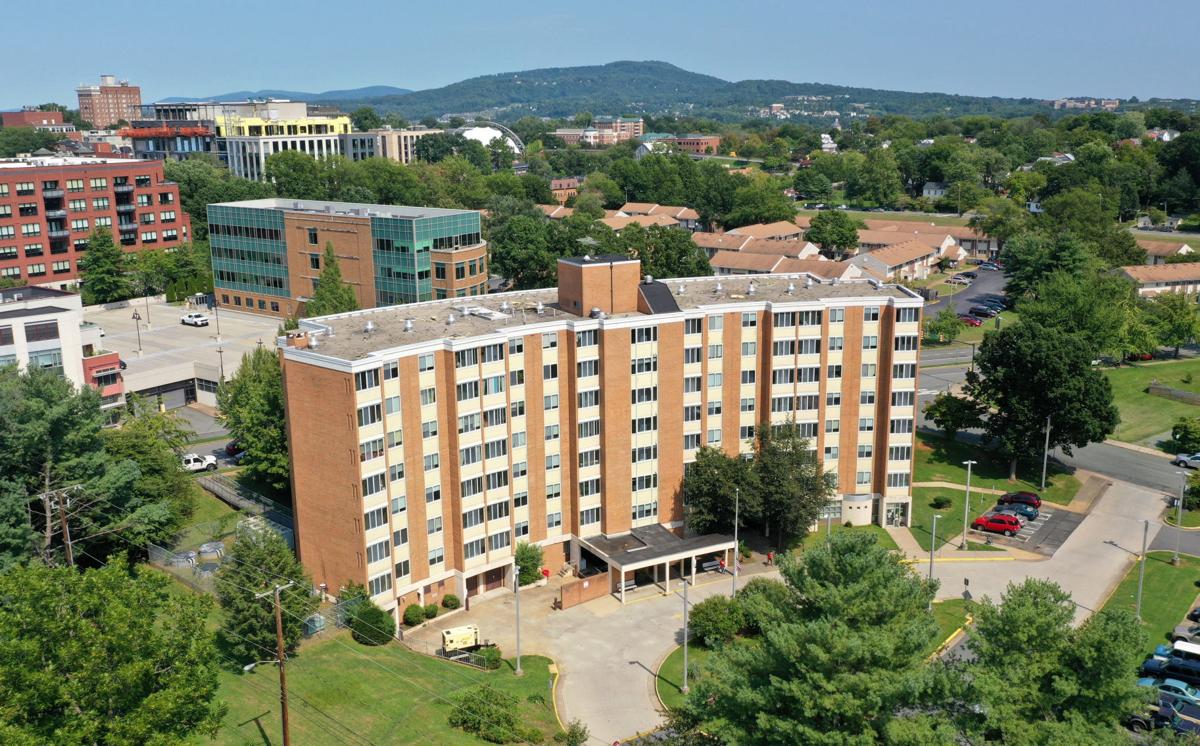 Charlottesville is securing funding for a variety of capital projects, including the first phases of a massive redevelopment of public housing.
The City Council voted to issue $27 million in bonds following a public hearing during its virtual meeting Tuesday.
The city regularly issues bonds to fund its Capital Improvement Program. The bonds will be repaid over 20 years. Krisy Hammil, a senior budget and management analyst, said the city expects a roughly 1.6% interest rate.
Nearly half of the money, $12.5 million, will go toward utility projects to improve water, wastewater and stormwater systems.
Of the remaining money, about $4.9 million will go toward public facilities projects.
The three-phase redevelopment includes renovation of Crescent Halls, new units throughout the city and redevelopment of the Westhaven Complex.
Money from the bonds will go toward phase one, which includes the renovation of Crescent Halls and construction of new units on South First Street. The project is being led by Chicago-based general contractor GMA Construction Group.
The combined projects come with an expected construction cost of about $26.94 million, with a total development cost of about $34 million. Work at Crescent Halls would cost $15.39 million and South First Street would be $11.55 million.
Crescent Halls will be modernized with improved access for residents, who are primarily seniors and people with disabilities. The renovated building will have 98 one-bedroom and seven two-bedroom apartments.
Crescent Halls work will start in conjunction with the first phase of work on South First Street, where 58 existing units will be redeveloped and 142 units will be added, at a total estimated cost of about $38 million.
Future phases of redevelopment include projects on Sixth Street, modernizing public housing on Madison and Riverside avenues and Michie Drive and redeveloping Westhaven.
Of the remaining bond issuance, public schools projects are earmarked to receive $2.2 million; transportation projects will get $1.9 million; public safety will receive $1.2 million; and parks and recreation will receive $351,000.
In other business Tuesday, the council amended its policy on selling city-owned land.
The revised policy bars city staff from considering or preparing offers to purchase park land without the consent of at least three councilors.
Offers for other properties will not require prior council consent for staff to work on the proposals.
Councilor Heather Hill said the change was the right move. She acknowledged that the property owners didn't want to buy the land initially, but felt it was their only option because of flooding it was causing to their property.
"We do have to consider what are ways we can address these things because we do have many residents who are abutting our parks." she said.
For items requiring a public hearing, the ordinance requires a virtual comment period and the city must accept comments for five days prior to the meeting and five days afterward.
In other business, the council appointed Liz Russell to the Planning Commission. She is president of Preservation Piedmont and assistant director of facilities at Monticello.
Russell was chosen out of five applicants and replaces Lisa Green, who held a seat on the commission for 10 years.
Get Government & Politics updates in your inbox!
Stay up-to-date on the latest in local and national government and political topics with our newsletter.