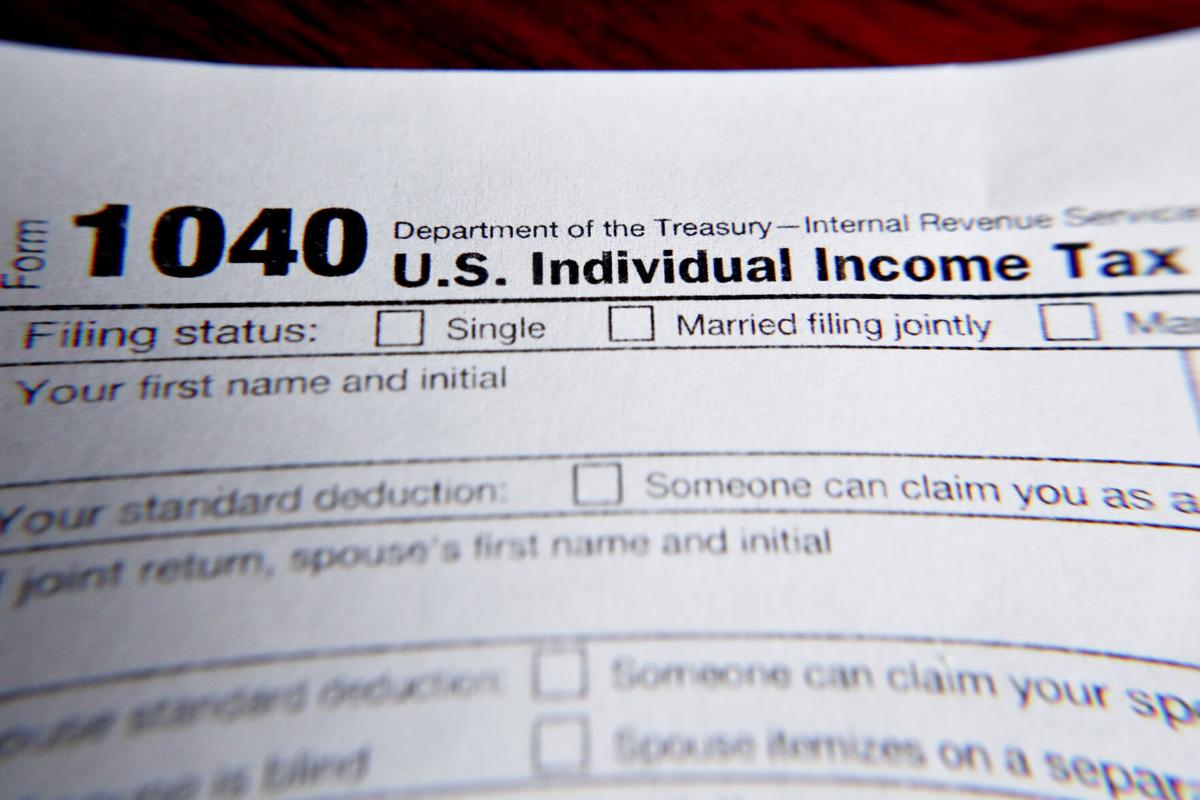 Whether it's a 433-A, a 941-X or just a simple 1040 or 1099, it's time to get the forms in order and prepare to prepare tax returns.
For those area families who made $57,000 or less, volunteers with the United Way of Greater Charlottesville are ready to help look for tax breaks to minimize payments and maximize refunds.
The assistance is part of the organization's effort to help area residents find financial stability.
"We're looking at helping people maximize their income because they can do a lot with that tax return or the money they save," said Ravi Respeto, president and CEO of the local United Way. "One of our goals is to promote financial stability. The money they can get back, the money they can save by not paying to have their taxes done, is money they can spend on rent or food or pay bills or fix a car."
Called Cville Tax Aid, the program partners with IRS-trained University of Virginia student volunteers through the Madison House Creating Assets, Savings and Hope program, otherwise known as CASH.
"Most of the folks we see are on fixed or low income and the idea is to give people a bump in their finances by saving them money, if possible," said Barbara Hutchinson, vice president of community impact with the United Way.
Hutchinson said many taxpayers who can ill afford it hire professional tax preparers and end spending as much on the service as they get in a refund. Others take short-term loans from preparers that are to be paid off when the refunds arrive.
"Unfortunately, it can take more than 30 or 60 days to get a refund and, while those short-term loans are interest free, they are only interest free for a limited time," Respeto said. "That interest can be very high."
Respeto said current issues with mail delivery and the U.S. Postal Service could make those loans switch to high-interest long before the tax return arrives.
"We want to provide people with an option where they can use their money for what they need," she said.
The United Way will get some back up in the outlying counties, including Fluvanna, Louisa and Nelson counties. The University of Virginia Community Credit Union will join the United Way in providing walk-in offices across the region.
The pandemic has forced a lot of changes to taxes this year and the IRS is well aware of it. The service has its eye on people who took to part-time jobs to meet their ends and wants to remind them that taxes are due on that money.
"Whether it's a side business or a primary source of income, the bottom line is taxpayers must report gig economy income on their tax return," officials said in a statement.
The officials said freelancers, independent contractors, those using online platforms to connect with customers, including renting their homes or spare bedrooms or providing delivery services, must pay taxes on that income.
Besides the regular income taxes, those earning side money will need to file for and pay the federal self-employment contribution tax and additional Medicare and Social Security taxes.
Independent contractors may be able to deduct business expenses, but should double-check tax rules on using their car or setting up a home office, which are not always tax deductible. Rental income is taxable and special rules may apply to rental property also used as a residence during the tax year.
Virginia tax officials are encouraging tax filers to file soon, although possible changes tax law by the state legislature could result in needing to file amended tax returns.
"This year, we strongly encourage you to file electronically as well and request a refund, if you have one coming, via direct deposit," said Tax Commissioner Craig M. Burns. "That's especially important now because, due to COVID-19 workplace protocols, it could take longer than what's typical to process a paper return."
Generally, it takes up to four weeks to process an electronically-filed return and up to eight weeks to process a paper return, state officials said.
COVID has had an impact on the United Way's program as well. In any normal year, more than 180 UVa students, trained in tax preparation, meet area clients face-to-face. This year there were 263 volunteers trained and ready to return tax filings.
But 2020 was not a normal year and 2021 is shaping up to be just as different. A new, virtual system of tax preparation had to be devised, which delayed opening of the program. To help out, Hantzmon Wiebel LLP, a Charlottesville-based tax, accounting and advisory firm, prepared more than 100 tax returns during February.
"We had to redesign our operations in the face of COVID-19 and that took us a while to create a new system," Respeto said. "We have people make appointments and come to our [407 E. Water St.] intake site with all of their paperwork. The documents are provided to a volunteer who calls them and goes over their taxes with them."
The appointment number is (434) 459-0504. The returns may be filed electronically, but the IRS does require the taxpayer to sign a form as well.
The tax aid program also helps guide clients through the confusing profusion of tax laws and requirements. The returns are also needed to receive help from some government assistance programs.
There are also special forms to be filled out for those who purchase health insurance through the Affordable Care Act and acknowledgements of COVID release checks that the preparers are trained to complete.
"We do not want families that are suffering financially to resort to the use of refund anticipation loans or paid preparation that significantly reduces their much-needed refund," Respeto said. "We want them to be able to use their money on their needs."