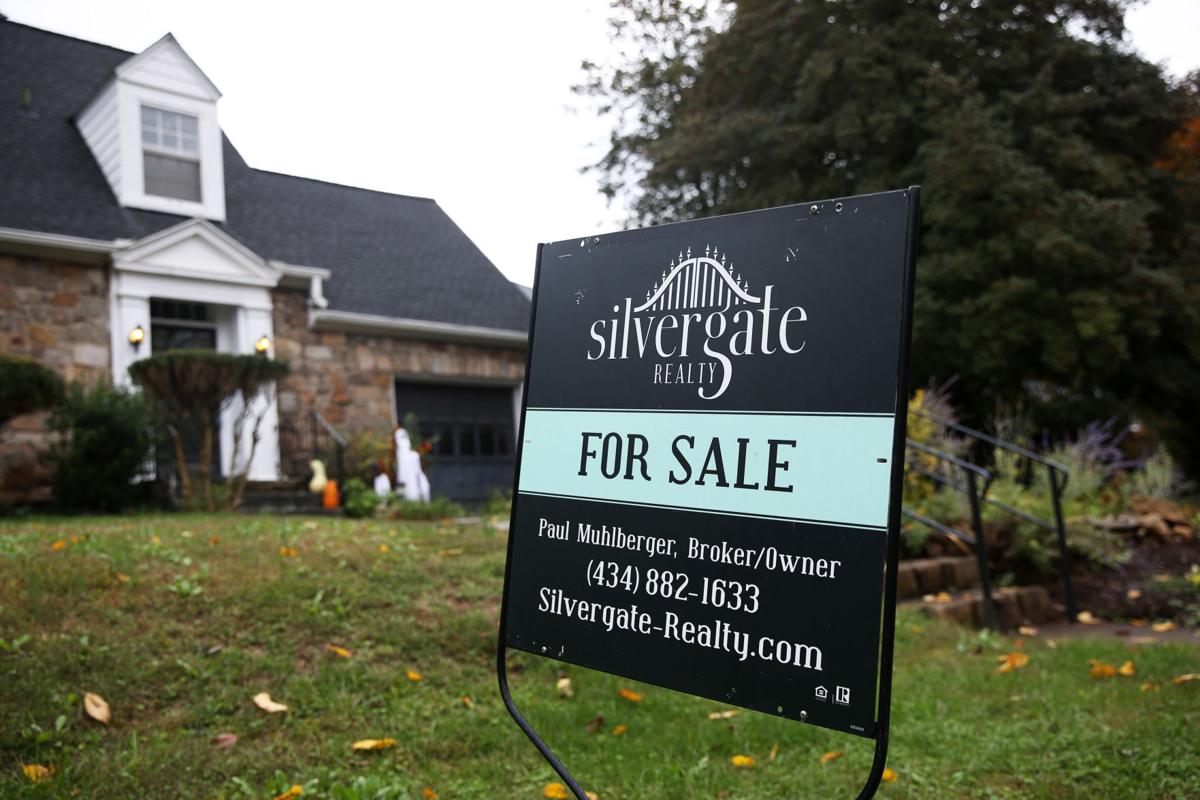 Buoyed by a strong local economy and low interest rates for mortgages, the Charlottesville-area real estate market flourished during the last quarter of 2019, according to a report released by the area realtors' association.
The Charlottesville Area Association of Realtors' quarterly report indicates 1,041 home sales took place between October and December, a 7% gain from the 969 homes sold in the last quarter of 2018.
CAAR covers Albemarle, Fluvanna, Greene, Louisa and Nelson counties and the city of Charlottesville.
"We had a couple of quarters the past year that were not as hot as in 2018, but the last two quarters saw increases over the previous year's quarters, and that resulted in a good year," said Tom Woolfolk, CAAR president and an agent with Keller Williams Alliance in Charlottesville.
The report credits the numbers to nearly 2,000 jobs being added to the area between June 2018 and June 2019 and unemployment rates that hovered between 2.2% and 4% for much of the year across the region.
"Strong regional job growth and very low unemployment and mortgage interest rates continue to fuel much of the activity in the CAAR housing market," the report states. "These trends likely will not change in the coming months."
The report shows that most of the sales increases occurred in Albemarle County, which had 60 more home sales in the fourth quarter of 2019 than in the fourth quarter of 2018, and Fluvanna County, with 23 more sales.
Greene and Louisa counties had reduced sales, with a 15% decline in Greene and 9% decline in Louisa quarter over quarter. But Greene saw the median price of homes sold rise 13%, from $252,635 in fourth quarter 2018 to $284,660 in the last quarter of 2019.
The median sales price is the amount for which half of the homes sold in a region sold for more and half of the homes went for less.
Median sales prices for the region rose more than $18,000 during the last quarter compared with fourth quarter 2018, hitting $308,170 in the three-month period versus 2018's $289,900. It was the fifth-consecutive year that median sales prices rose during the fourth quarter.
Prices in Albemarle actually dropped about 7%, from $395,000 in the last quarter of 2018 to $369,250 in fourth quarter 2019.
"The median price dropped almost $30,000, and that could be a reflection of there being less demand for certain price points and types of housing hitting the market in the county," Woolfolk said. "Buyers who want to be close in to those amenities and have shorter drive times are going to pay a premium for the location. Those who like traditional single-family homes with a yard and don't mind travel time will look farther out."
Nelson County median sales prices remained at $230,000, while Charlottesville and Louisa County median sales prices both rose 7% compared with the same period in 2018. The city's prices rose from $344,000 to $367,898 and Louisa prices rose from $229,950 to $245,000.
Fluvanna County saw a 5% hike in median sales prices, from fourth quarter 2018's $225,000 to $236,500 for the last three months of 2019.
According to the RE/MAX National Housing Report, which bases its figures on 54 selected metropolitan statistical areas across the country, the national median sales price for homes in December was $266,000. That's up 11% from December 2018.
CAAR's report states that the average time a home was on the market dropped, with homes selling in about 64 days, five days quicker than the last quarter of 2018.
Realtors say a low supply of homes for sale, as well as the popularity of certain locations, make homes sell faster. Nelson homes sold in an average of 108 days in fourth quarter 2019 as compared with fourth quarter 2018's 150 days. Albemarle homes sold in an average of 56 days, about nine days quicker than the previous year's last quarter.
Louisa County homes sold in an average of 64 days in the fourth quarter, compared with 68 days the previous year.
Homes in Charlottesville and Greene and Fluvanna counties spent more time on the market prior to sale, the study showed.
Fluvanna home sellers saw their properties go an average of 85 days on the market in the last quarter of 2019, compared with 66 days during the same time period in 2018. Greene homes sold in an average of 45 days, compared with 42 days during the last quarter of 2018.