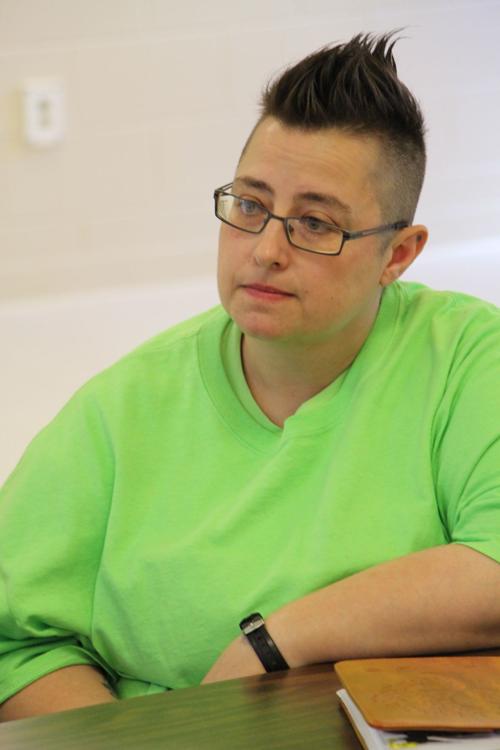 TROY — In the middle of a May night, Kelley Tibbs walked through the halls of the Fluvanna Correctional Center for Women to sit in the infirmary next to a dying woman.
Throughout the course of a four-hour shift in the cinderblock cell, Tibbs held the woman's hand and sang the hymn "Amazing Grace" and the praise song "In His Presence." The woman occasionally woke up, looked at Tibbs and smiled.
Tibbs herself has asked for a hospice program for a long time. She is serving a life sentence plus 20 years for her role in a brutal 1997 murder, in which she and three others beat and stabbed a Chesterfield County teenager. Tibbs knows she will eventually die in prison and, in caring for the dying, said she overcame some of her fear of death.
"People think nothing good can happen here," Tibbs said. "But we're still human, and we can help."
Throughout several days in May, Tibbs and seven other inmates were the first in a Virginia state prison to offer compassionate care to an inmate in hospice.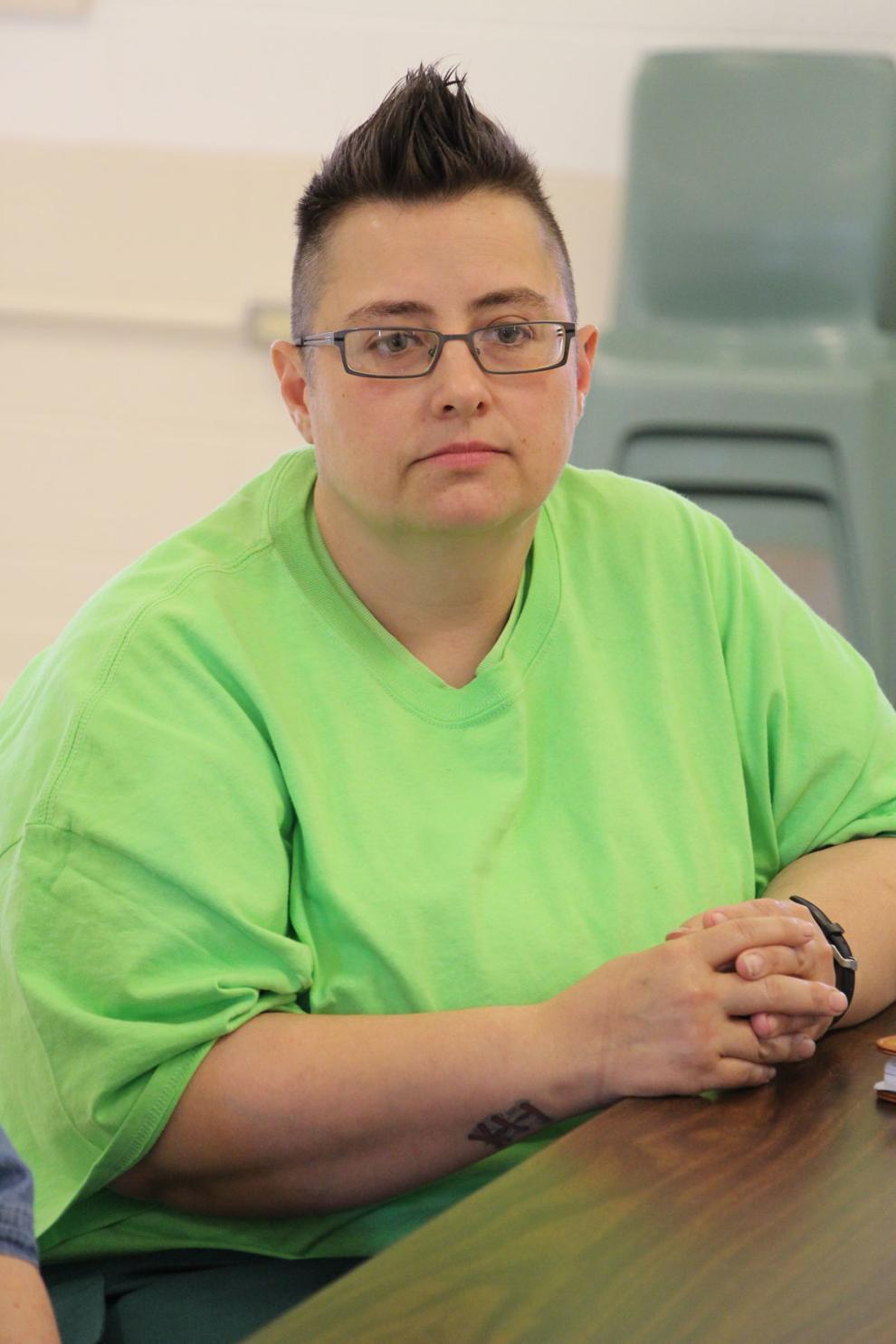 "I know that it's going to be here — death, for me," Tibbs said. "I want to make this program a success, because, whether it's sooner or whether it's later, it will be me dying here. And I don't want to die alone."
Virginia's Department of Corrections runs state prison facilities. Each prison has its own medical staff, tasked with taking care of an older and older population. According to a 2018 report by the General Assembly's Joint Commission on Healthcare, the population of people in prison ages 50 and older increased by 37% from 2010 to 2016.
"The facilities operated by the Department of Corrections are not suited for an elderly and often more sick population," the report stated, citing close physical quarters, the difficulty of transporting people offsite for medical care and the cost and staffing necessary to adequately care for complex medical conditions.
Correctional and outside hospice staff are weighing the potential of training offenders to offer limited forms of compassionate care.
"I am looking at anything we can legally do," said Eric Aldridge, the Troy prison's warden. "It's not if — but when — we get somebody again who needs hospice, we will continue doing this."
In April, Melanie Mason, a social worker for the Hospice of the Piedmont, received a call from the Fluvanna prison, notifying her that a new inmate had previously received hospice care at a different facility and had requested hospice care at Fluvanna. The Hospice of the Piedmont provides end-of-life care and services to people within a geographic region, services that are often reimbursed by Medicare, Medicaid and insurance plans.
Mason's coverage area includes Fluvanna County, so she began coordinating care efforts. The prison didn't have trained medical staff who were available to sit by the woman's bed 24/7, so Mason, hospice nurse Ruth Hurley and prison nurse manager Mikayla Osborne suggested asking other inmates to volunteer.
"This was a patient who didn't have a strong family background and unfortunately had to do this process [of dying] by herself," Osborne said in a phone interview. "When Melanie brought up giving compassionate care to the patient, it was an epiphany, and we rolled with it."
With Aldridge's approval, they asked the prison's honor wing — a set of women who have a history of good behavior — if they wanted to participate, and inmates started "coming out of the woodwork," Mason said.
Mason and Osborne interviewed the women, who said they had nursed friends and family through illness. They said they had missed loved ones' last moments while they were in prison.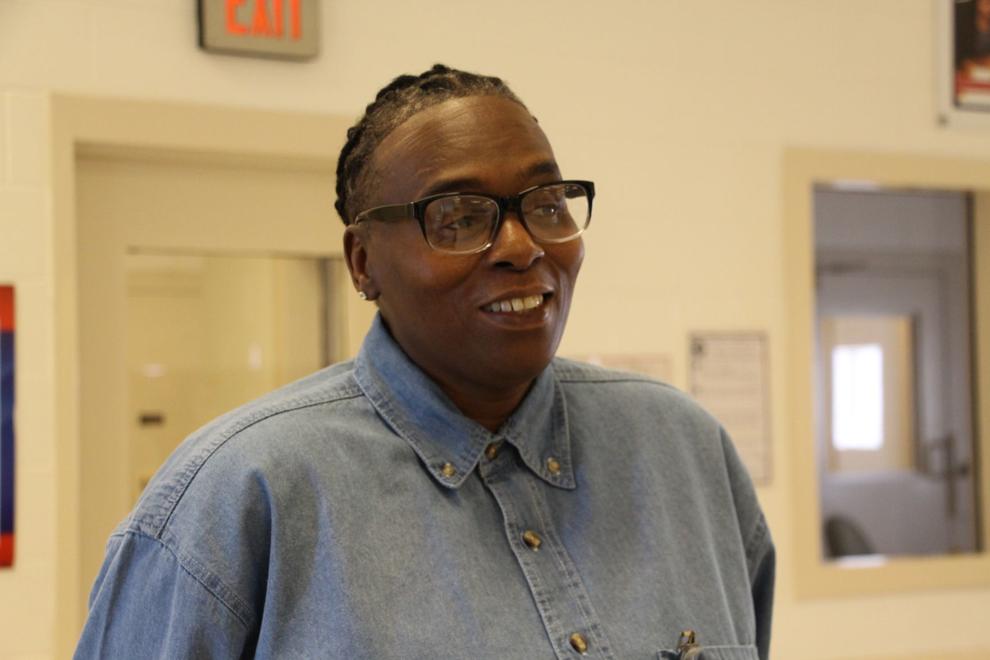 "I know it takes a special person to sit with someone in that type of experience," said Dina Miller, recalling taking care of a brother who had hepatitis C and a father who had colon cancer. Miller is serving a 10-year, 12-month sentence for a 2015 drunk driving incident that left a man paralyzed.
"I felt it was an honor and a privilege to be trusted with someone like that," said Wanda Turner, who is seven years into a 17-year, 18-month sentence  for second-degree murder and credit card-related charges. "They have been pushing for this for a long time and it's just by the grace of God that this administration volunteered to do it."
It was then Mason realized, she said, that the program could work — with a little bit of training.
"That was the first time we realized that this was bigger than any of us had thought; because I came in nervous and anxious, and I came out a completely different person," Mason said of the training. "I was finally able to start thinking of them as people, not inmates."
The women began their shifts over Memorial Day weekend.
Turner went first. She sang, prayed, talked about her own family and changed linens. Before her shift ended, she noted the dying woman's condition in a log, adding to a list of other observations from hospice volunteers at the Fluvanna Correctional Center.
The woman didn't know any of the volunteers and couldn't communicate anymore with them or with staff. They said they noticed her calm when someone was near, they said. She liked to be sung to, and she liked having her hair stroked.
"The nurses noticed that change, of having someone there to be a comfort," Osbourne said.
After several days, Mason said, she could tell the program was helping reduce the woman's pain. The additional care gave hospice staff time to order a hospital bed and get it through security.
"There's always one last thing that someone needs before they can go," Mason said. "They sang to her, they stroked her hair, they held her hand. And even though she couldn't talk back, she knew everyone was there. And then she got her bed. Sometimes that's all you need to do — set it up so they can go."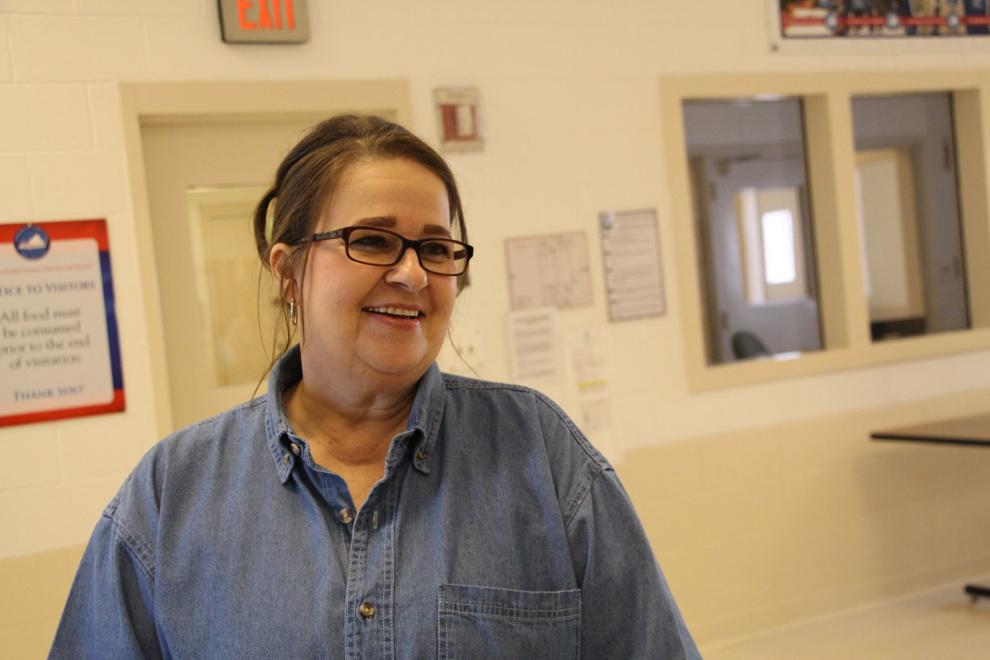 Miller remembered holding the woman's hand and telling her about her own children. She was there when the woman died, early in the morning. It was peaceful, Miller said.
"I felt like I was being there for her mother and her grandmother, and was able to give her the comfort they would want her to have," Miller said. "I didn't know who she was, but she was somebody's child. She deserved that care and attention."
Compassionate care and hospice programs are being implemented in prisons across the country.
Compassionate care, according to Tim Cunningham, an assistant professor of nursing at the University of Virginia, can be effective in any environment, but particularly in places that can be stressful and isolating, such as prison.
"You don't have to be a licensed care provider to offer compassionate care," Cunningham said. "And there is research that suggests that when a family member or colleague or someone who is known to the patient sits and just holds their hand, that has better results and leads to decreased stress, decreased anxiety and other improvements."
A specific program can also have far-reaching effects, Cunningham noted, on the well-being and empathy of people directly and indirectly connected to a project, whether it is prison guards or doctors or politicians.
In an interview also attended by prison and department staff, the inmates said the effort made them more trusting of prison officials, guards and medical staff.
"I just had another perspective of the nurses after doing this, I had way more respect for them," Turner said. "I thought they were all lazy, but when we were in there they were always on their feet and checking on us. They just gave this lady so much care and concern."
The project comes in the midst of ongoing legal complaints by other inmates, alleging poor medical care at the prison.
After a lawsuit, a 2016 settlement agreement required the prison to increase staffing, add equipment, change procedures and provide more timely chronic, emergency and preventative care. It also required palliative care and voluntary hospice care for terminal patients, an effort that Shannon Ellis, an attorney with Legal Aid Justice Center who has worked on the case, said "has not been speedy."
In January, Judge Norman K. Moon ruled the Department of Corrections had not lived up to parts of the agreement. The failures had led to several more preventable deaths at Fluvanna, Moon wrote, and he ordered the prison to increase staffing and add medical supplies.
The center filed an emergency motion in April, alleging repeated and life-threatening mismanagement of an inmate's medication. In a response, the defendants argued the inmate had not been in danger of immediate harm and had received adequate treatment.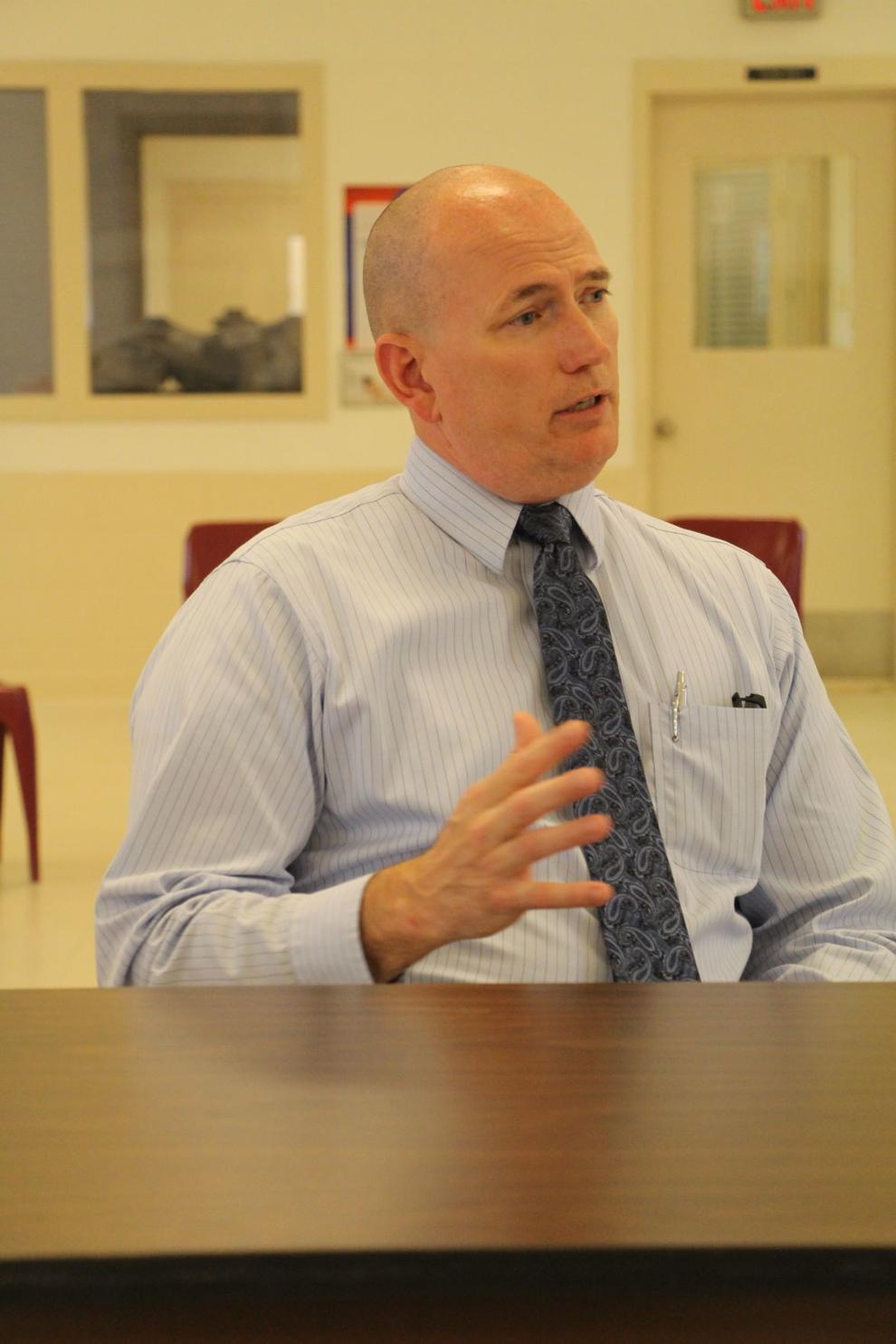 Officials stated categorically that the recent compassionate care effort was not in response to the lawsuit.
"No lawsuit tells me how I should treat another human being," Aldridge said.
The project came amid a suite of other efforts to improve inmates' overall well-being, Aldridge said, including an effort to allow women to send breast milk to their babies after they give birth in prison.
"Since I've been here, I've been trying to bring in a culture of responsiveness and to make sure every person feels valued and knows who they are," he said.
Aldridge said he, hospice staff and other correctional staff have drafted a policy to implement a compassionate care program permanently, and they have formed a working group to look at ways to expand the project further.
The inmate volunteers helped plan the woman's memorial service.
"Nobody wants to not have a memorial service or a funeral," Tibbs said. "I feel like it gave us closure, and I hope it gave her family closure."
A hand-painted cloth covered a table. Inmates turned colored paper into flowers. As they approached a podium to read a poem or sing, they dropped their flowers into a memorial pile.
"Society has such a stigmatized view of death," Mason said. "But even death should be viewed as a birth. Every funeral service is like a wedding. Death should be celebrated and honored. It's sad, but it's special. And these women maybe have a better view of that than people on the outside."
Normally, the inmates said, only a few people attend a service when an inmate dies, but this time, the room was full of people who knew about and had helped with the effort.
"It's important to let people know she was of value, not just another person in the system or a number," Miller said.
Tibbs said she hoped the program would become a standing effort at the prison and across the state, offering a chance to give back and a promise of a peaceful death.
"Some of us here, we try to change our life around," she said. "There are people that have changed their lives and are trying to give back to their community, whether in here or out there."