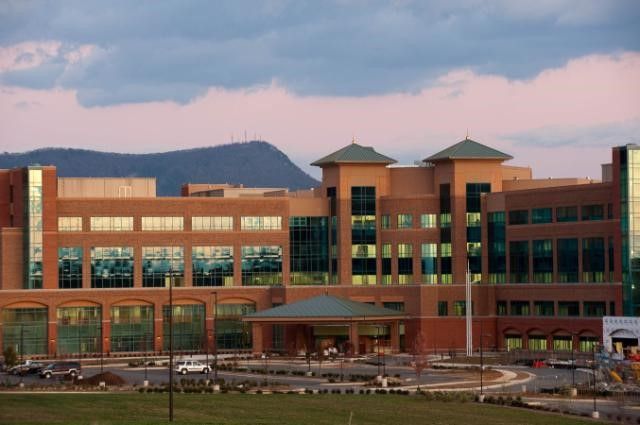 Charlottesville and Albemarle County firefighters extinguished a blaze at the Sentara Martha Jefferson Outpatient Care Center on Thursday evening that caused more than $250,000 in damage.
No injuries were reported.
Just before 5 p.m. Thursday, firefighters with the Charlottesville Fire Department and Albemarle County Rescue responded to 595 Martha Jefferson Drive for the smell of smoke on the first floor of the outpatient center. Staff began evacuating the building before firefighters arrived.
While searching the large structure for the source of the smoke, firefighters discovered a fire in a decontamination room next to a surgical suite on the second floor.
Officials then called in additional units to help.
The fire was quickly extinguished, but due to the size of the building, additional personnel was needed to complete the evacuation and check for other fires. The building also was ventilated to clear smoke.
Firefighters determined that the cause of the fire was combustible material being too close to an appliance that malfunctioned, department officials said. The Fire Marshal's Office determined that the fire was accidental and estimated damages at $268,000.
The hospital is currently assessing the extent of the damage, but a spokeswoman said most of it appears to be smoke-related.
In terms of operations, the Outpatient Care Center is open for business as normal, but the ambulatory surgery center will remain closed until the middle of next week. All patients who have appointments scheduled at the surgery center will be rescheduled in the main hospital operating room.