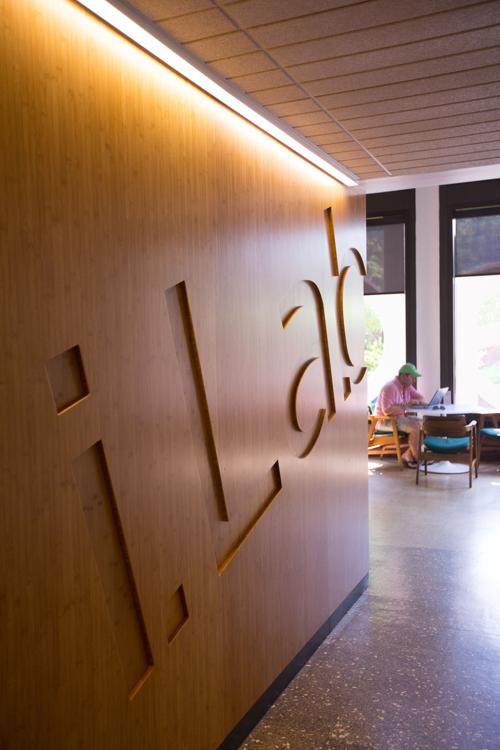 The University of Virginia's Darden School of Business will begin its annual, summer-long accelerator program to help aspiring entrepreneurs start their ventures.
The 2015 i.Lab Incubator program in the W.L. Lyons Brown III i.Lab features 23 ventures, consisting of both new and returning participants. The 2015 class includes nine ventures from Darden students, nine from non-Darden UVa students and faculty and five from the community.
During the program, participants have the opportunity to work in a collaborative environment. All ventures will receive office space in the i.Lab, assistance from mentors, access to workshops and a $5,000 grant.
Joyce Smaragdis, associate director of outreach at the Darden School, said the program offers a rigorous process for the startups to test their products in the marketplace and to work alongside others who are also "pursuing their goals and their dreams."
"They share their experiences with one another, and when all is said and done they continue to help each other in their journey to be successful," she said. "So there's this really strong sense of just an affinity and community that's fostered over the summer program, and that continues to really bear fruit for incubator participants long after the program as they continue to help each other."
Another resource is access to a legal clinic, with the help of the UVa School of Law, to offer any legal advice or guidance that comes with a startup business.
Mary-Jo Toms, associate director for entrepreneurship programs at Darden, said the benefit of the clinic is to introduce participants to legal concepts and to avoid any pitfalls, such as trademark issues.
Anthony Hayes, a recent MBA graduate from Darden and member of the venture RealFuel, which provides food alternatives to energy gels used by endurance athletes, said the legal clinic will be beneficial to him and his partner.
"Neither of us have a legal background, so we were kind of flying by the seat of our pants," he said.
Among those returning to the i.Lab this summer is Sarah Rumbaugh, a recent MBA graduate from Darden, who will continue working on her venture RelishMBA, a job recruitment platform for post-graduate business students, with co-founder Zach Mayo, who is also a recent graduate. Rumbaugh decided it was best to return to the program this year for a few reasons, such as being there to give advice to some of the newer ventures.
"I'm hoping to give back a little bit more this year as a returning company," she said. "I know that personally I get a lot of satisfaction of helping others and that is something that's really hard to accomplish when you're doing a startup because you can spend all the hours in a day on a startup and still have so much to do."
Rumbaugh said it was equally important RelishMBA return to the i.Lab this summer so that the business can continue to grow.
"I want to make sure I maintain strong relationships in the i.Lab and build a community, contribute to building a community in the i.Lab that will help all startups grow and build the bigger entrepreneurial ecosystem in Charlottesville," she said.
Carolina Barton, a rising third-year student in the McIntire School of Commerce, is a newcomer to the program and is bringing her startup Modatrova, a website she started in 2014 that benefits fashion designers by allowing users to vote for their favorite designs, letting the potential market have a say in the designers' products. Barton is the only person involved in this venture and is looking forward to the mentor guidance she hopes will help direct Modatrova in the right direction.
"I think that the mentors and the overall program can really guide me toward the direction that I need to go in and narrow my focus, and help me to kind of pick and choose which direction I need to go in with various decisions," she said.