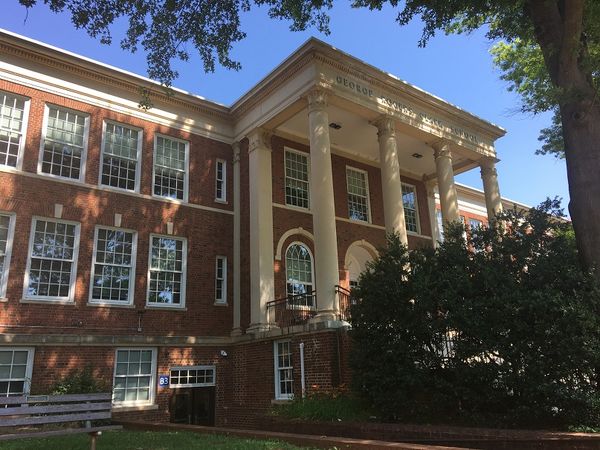 Teachers and other staff members at Charlottesville's Clark Elementary are displeased with the two finalists for the school's vacant principal position and want the division to redo the search.
"We are a community that loves and cares, and we want a leader that loves and cares just as well," said Gabby Wycoff, a special-education teacher at Clark. "I have very serious concerns about how the decisions to find our next principal have been made. While we were promised to be included in the process, we're only now being involved with a forced choice between two candidates that were not allowed to answer any questions directly from staff."
Twelve employees and one parent told the city School Board in public comments at Thursday's meeting that the process to find a principal has not been transparent, did not adequately involve the school community and yielded candidates not qualified for the job. They would like to see the school's assistant principal, Rolando Tillman, considered for the position.
Tillman was not one of the two finalists who participated in a principal forum Wednesday. Neither finalist is a city schools employee, according to comments made at the meetings.
"What we see is concerning — in particular, declining and below average assessment results from both leaders' current schools," Clark teacher Catherine Gray said of the finalists. "Neither the search process nor the candidates themselves instill any confidence that either individual is right for our beloved school community."
The School Board doesn't hire principals — that falls under the purview of the division superintendent.
At the end of Thursday's meeting, board members Jennifer McKeever and Juandiego Wade said they wanted the board to direct the superintendent and human resources department to restart the search. Other board members agreed.
"We need to make sure the process is more open and there's more input from the public," Wade said.
Kenny Leatherwood is currently the school's interim principal, the second person to serve in that role this second year after Principal Anna Isley moved to Greenbrier Elementary School to be the lead instructional coach. Isley was principal for four years.
"Clark is a very special place," said Katie Rogers, a second-grade teacher at Clark. "It has taken many years and hard work to turn it into the wonderful school that it is today. Mr. Tillman has been a rock for us this past year. He has led us through a time of uncertainty and made sure that the staff, families and children all feel comfortable, safe, happy and ready to learn."
One Clark teacher and one parent were included on the interview committee, speakers said.
Principal searches are not typically a public process, though school communities have been given the opportunity for input through online surveys and with representatives in the interviews, among other ways. Clark teachers said Thursday that they did not know the division had interviewed candidates until after the interviews had taken place.
"Given the deep flaws that were exposed in the current process, I would like to ask the board to consider restructuring and restarting the principal search process with a view to increasing input and feedback from those in the community, particularly from families and staff," said Carolyn Kilday, a speech therapist at Clark. "I appreciate the time and effort that has gone into finding a new principal, but I cannot in good conscience support the results of this process."
Patricia Barbara, a preschool teacher at Clark since 2003, said a little knowledge about early childhood education is necessary for any potential school leader as they are in charge of evaluating preschool teachers.
"Your first candidate said she had no experience with preschool," Barbara said. "Your second candidate seems to think that preschool is a place to go to have fun. We have fun in preschool, we do, but we also learn, follow the curriculum and preschool learning standards."
Jessica Taylor, president of the Charlottesville Education Association and a first-grade teacher at Clark, said the only way for the division to regain the trust of the school's faculty and families is to reopen the search and include Tillman.
Clark parent Guinevere Higgins said Tillman proved himself as a leader in the last year.
"I regularly see his car parked outside the school late into the evenings," Higgins said. "He maintains a daily commute to Henrico to serve our school and students. He's full of life and inspiration. He's gifted and truly dedicated to our community, and I hope that you'll reconsider and offer him the opportunity to stand up for principal."
If Tillman isn't the principal, those who spoke said the division should find someone with similar dedication to the school.
"Because we are a very diverse group of people," said Dava Bowles, a preschool assistant. "We're very challenged in some areas but growing in a lot of areas. And so, as a family, we want to make sure that our kids are getting the very best and on a very consistent basis."
Bowles has worked at Clark since 2002. She said the school needs someone who is going to share the same goals, dreams and hopes for Clark students.
"We don't want someone who really is there for a paycheck or there because they want to change," she said. "We want someone that's there to make a change and some consistency."