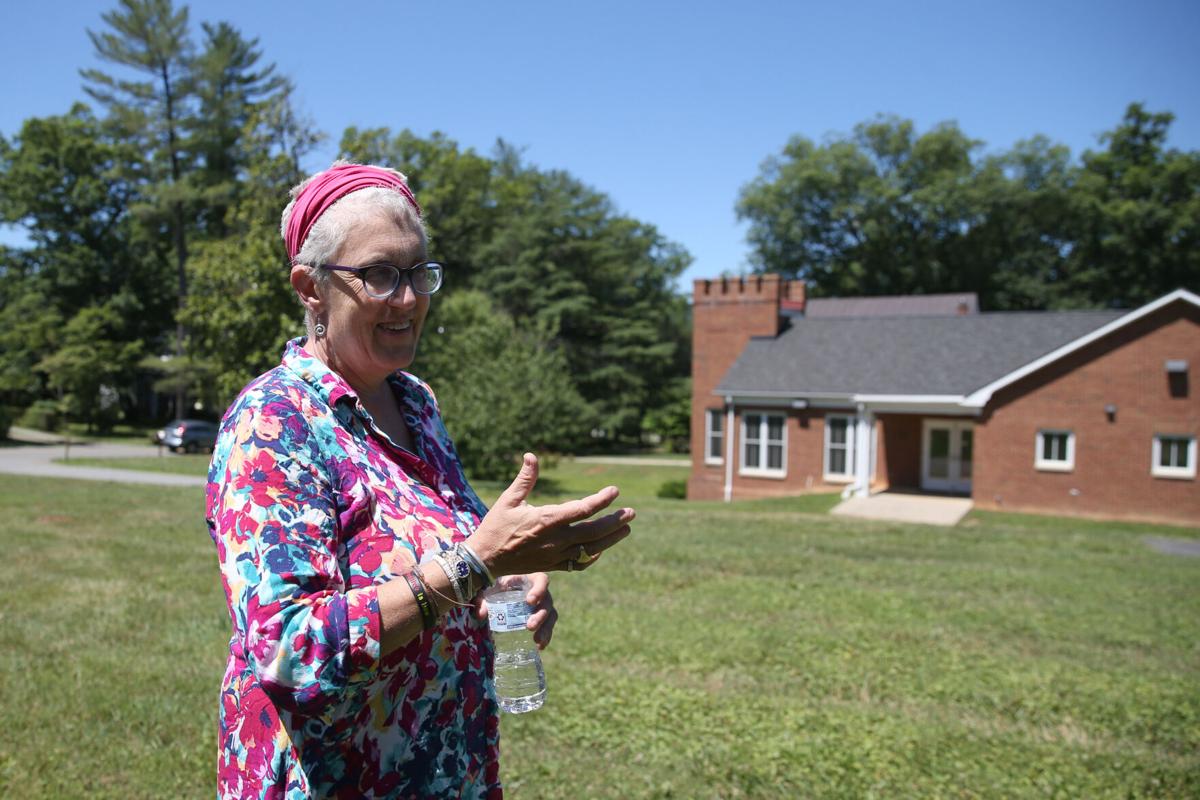 Foster Forge School is different, and that's a good thing, says founder E. Anne Wachtmeister.
The new private school in Crozet aims to serve children in second through eighth grades who have documented learning disabilities, or differences, as the Foster Forge team says. The school, located in rented space from Tabor Presbyterian Church, will open for classes this fall but open houses are planned over the summer, starting Saturday, to give interested families a sneak peek.
What sets Foster Forge apart is small class sizes, one-on-one support and experiential learning, Wachtmeister said. School staffers are planning to take students on trips around the country and abroad. Classes will be multidisciplinary, meaning they will include multiple subjects, and students also will learn cursive.
"The reality is our students are different; they have learning differences," Wachtmeister said. "And if they don't have learning differences, they probably have school anxiety, or they have been in schools where they've been bullied and looked at as being odd or different and hate school."
Saturday's open house 10:30 a.m. to 2 p.m. The other open houses will be June 26 and Aug. 7 at the same times. The school is at 5804 Tabor St. For more information, go to fosterforgeschool.org.
Wachtmeister said they are looking to enroll about 12 students for the upcoming year and then 20 in the 2022-23 school year. After two years, she's hoping they can move to a permanent campus on a farm off Route 20.
In the meantime, the school is planning to hold classes at the farm twice a month. At the church, teachers also will try to get outside with the children often.
Wachtmeister had the idea for the school two years ago but worked to make her vision a reality during the pandemic after she lost her job. During her career, she's worked with young people as a public defender in Boston and as a school counselor. She later founded an experiential learning center in St. Croix.
As part of the application process, parents should to submit their child's individual education plan — a document in special education that outlines specific goals, services and accommodations, if one is available — along with teacher recommendations and testing and evaluation results.
Tuition this year will be $19,500, according to the school's website.
The school's slogan and driving philosophy is P.E.P., which stands for patience, experience and passion. Sticking with the acronym, students also will receive a personalized education plan for their time at Foster Forge.
In addition to building academic skills, Foster Forge students will learn life skills such as cooking. Building students' confidence is key to their academic work, Wachtmeister said.
"Eighty percent of the work we do is helping kids feel safe, respected, and that we believe in them," she said. "We believe they can go to the next level, whatever that is."
Jasmin Lopez, the school's director of student remediation services, said she wanted to be a part of Foster Forge after hearing Wachtmeister talk about her vision.
Lopez used to work with students with learning differences and saw how they would lose a lot of self-confidence in the school systems.
"When you get the opportunity to sit with a student, unlock that key for them and open that door that they might need, they see so much more for themselves," she said. "... So finding that key, whatever it is for them, and unlocking it is what we're all about."
Jenny Denham, director of student support and the school's pathways program, said she enjoys connecting with people and helping them to overcome challenges, which was part of what attracted her to the position.
With the pathways program, she'll be tasked with figuring out what students are interested in and bringing in related resources.
The Foster Forge team is working to transform the church into a school before August. That has included putting together furniture and unpacking resources. A perk of the location is that the Crozet branch of the Jefferson-Madison Regional Library is a short walk away.