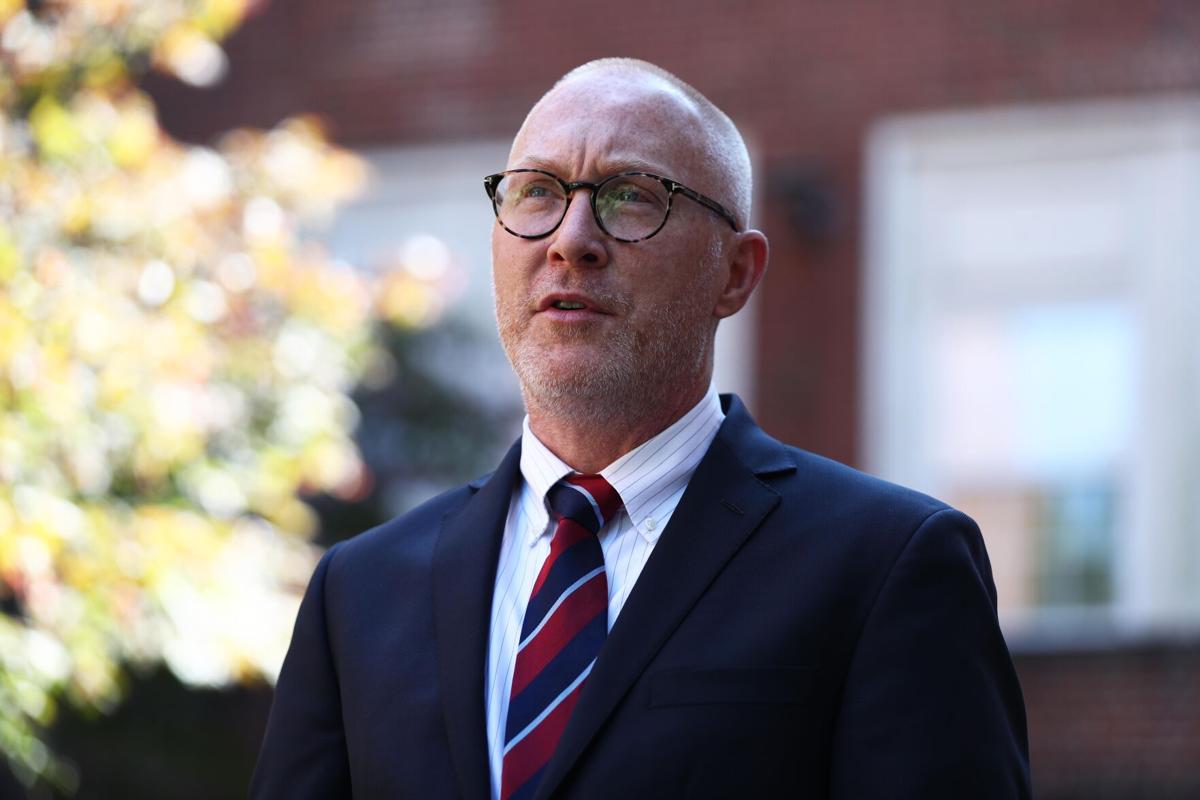 Nearly 100% of Albemarle students are participating in virtual learning, though the rates of those attending live classes are much lower, the division said last week.
Schools Superintendent Matt Haas is skeptical of the veracity of the attendance data that he presented to School Board members last week. The data, which encompasses the first three weeks of the school year, was the first time attendance information has been publicly discussed.
Haas said during last Thursday's board meeting that the attendance rates statewide are being "dramatically inflated" to save funding for school divisions. State funding for districts is determined in part by the average daily membership of the schools. The Virginia Department of Education has given schools flexibility in attendance policies.
For middle and high schools, attendance rates were broken out by the total percentage of students as well as those who were considered present synchronously, meaning they participated in the live online classes. About 66% of secondary students were present in the online classes compared to 96.7% overall.
To be considered present overall, students need to complete an online assignment or log on to a class.
"They don't even have to be in there synchronously," Haas said. "They just have to tap in at some point, so we don't even know if they do it or if a parent ... signs into that and so that's why those attendance rates for elementary schools are so high."
Several teachers have pointed to the higher attendance numbers as evidence that virtual learning is going well.
"We really have no way of knowing because of the way that data is collected," Haas said.
Because Fridays are asynchronous learning days, the division said in the attendance report that synchronous learning attendance rates can't exceed 80%.
When broken down by student demographics, 60.4% of economically-disadvantaged students were present. Black and Hispanic students had the lowest attendance rates at 61.4% and 61.2%, respectively. When including those who engaged in online assignments, 94.7% of Black students and 93.5% of Hispanic students were present.
About 68% of white students were present synchronously and 97.6% overall.
"If we had that during the regular school year, you would notice it in the building with those kinds of attendance percentages, and I think probably all of our schools would be on call with the Virginia Department of Education to try to address it," Haas said.
Students who do attend elementary classes are engaged from what Haas said he has observed.
"I think the teachers are doing a great job for the students who tune in," he said. "It's all the students who aren't tuning in and they are falling off our radar."
Haas added the reports to Child Protective Services have dropped since schools closed.
"It's because nobody sees it," he said. "When when these children tuned in for their classes — I'm not knocking teachers I'm not trying to say anything against what they said — but they oftentimes do not even see the students, they see an avatar, a Pokemon, an animal. They never see the student's face. So to say that they know their students really well, I would be surprised ... I don't know if they know them [as well as] if they saw them in person when they come in."
About 47.1% of teachers reported in a division survey that they felt like they knew their students either better or about the same compared to this time last school year.
The division's move to Stage Three means that elementary students might not have the same teachers. Classroom assignments will depend on which students move to hybrid classes and which teachers request to continue teaching remotely.
Teachers have until Oct. 15 to request accommodations. Meanwhile, the binding intent form from families is due Oct. 16. Those who don't submit a form will automatically continue with all virtual learning.
During Thursday's meeting, parents and teachers said they were concerned about how moving to Stage Three would disrupt students' schedules and daily routines. They added concern at the fact that students might not be able to keep the teacher with whom they've built a relationship.
Haas said he didn't think the majority of students would have new teachers for the second quarter. Moving forward, students wouldn't have to change teachers if the division moves to a lower stage, he said.
"Students may need to change teachers," he said. "We've been in school for one month. They will have the remaining eight months of school after the beginning of November with the same teacher."
Yet several teachers have said the division's approach, Responsive Classroom, emphasizes relationship-building during the initial weeks of the school year.
"The first six weeks is the time to go slow, build routines and relationships for greater academic gain later on," said Allison Weir, a teacher at Woodbrook Elementary, during public comment Thursday. "It's been said that the achievement gap is widening, but I'm wondering where this data came from at a time that is supposed to be less focus on academics, regardless of physical setting."
Be the first to know
Get local news delivered to your inbox!