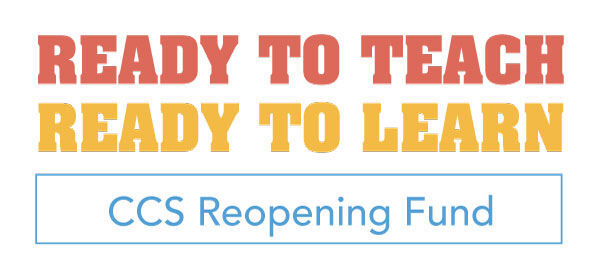 The Charlottesville Reopening Fund raised $165,000 from 201 donors this school year to help families, an effort that organizers say shows the community's support for public school and potential for parent-teacher organizers to work together.
"We barely scratched the surface of what is a largely untapped opportunity for our public schools to raise money from private individuals, local businesses and other entities in this affluent community," organizers wrote in a recently released annual report that detailed how the money was used and lessons learned.
The fund, a joint effort by the division's parent-teacher organizations, started collecting donations in August to support the schools and students with virtual learning and resuming in-person classes. Funds were distributed to schools' PTOs based on a formula that took into account the number of students receiving free or reduced-priced lunch.
Charlottesville High School received the most money, $35,744. Among the elementary schools, Jackson-Via Elementary received the most, $18,845, and Clark was a close second at $17,712. Seven schools received more funding than they would have raised in a normal year, according to the report.
A team at each school determined how to spend the money. Expenses generally fell into three categories: Teaching and learning materials for virtual learning, family support for essential needs and costs associated with the return to in-person classes, according to the report.
Covered expenses included headphones, at-home learning resources, supplies for outdoor classrooms, transportation support, virtual learning center fees and direct financial assistance to families.
Kara West, a parent who helped with the fund, said organizers didn't set a specific fundraising goal.
"I felt like it went beyond what, in my mind, I thought we would accomplish," West said. "Overall, everyone has been very encouraged and happy about the response."
West said the fund also afforded an opportunity for the different schools' PTOS to work together and talk.
"We had this common goal of raising money, but the conversation definitely went to other areas about the public schools in general, and just comparing notes school to school," West said. "… That regular contact was really great, and we definitely want to preserve that going forward. Whether we remain solely a fundraising vehicle or not, we definitely want to keep that joint PTO contact. Even if it remains just an idea and knowledge sharing [vehicle], that was so valuable."
The future of the fund is up in the air with the ongoing superintendent search and summer break, West said, adding that it won't be closed out at the Charlottesville Area Community Foundation anytime soon.
But organizers do want to continue the PTO collaboration and bring more diverse voices into the conversation. The report notes that the fund initiative confirmed that PTO leadership is not representative of the school system's diversity.
"Future joint PTO work must be more deliberate in involving our entire community," the report said.
Fund organizers recommended in the report that division leadership formalize a way to leverage philanthropic resources for the benefit of city students, and offered their knowledge and experience. The School Board has begun discussions about forming a foundation.
"Everyone has expressed an interest in continuing this sort of collective equitable fundraising," West said.
West said the response from the community to the fund was immediate with a flood of donations at the beginning. Matching grants from Bama Works and the Smith Family Foundation also helped along the way.