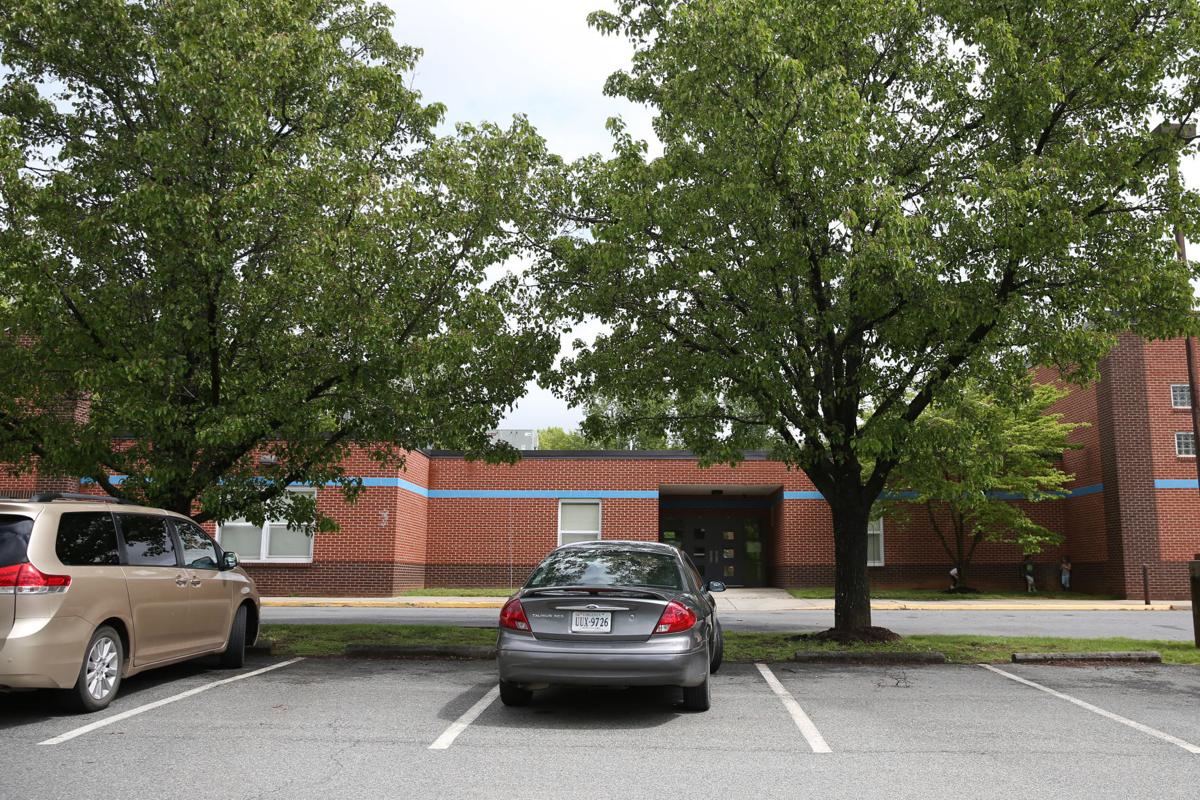 The division is focusing efforts on ensuring students have internet capable of streaming video and audio at the same time, which will be required for virtual learning and online classes that will be taught live. Those who don't have that level of internet service will have the option to go inside school buildings for online classes.
"With the closure and the situation we're finding ourselves in facing virtual learning, the project has shifted to 'no internet' also meaning that you can't get an adequate enough connection to stream video," said Christine Diggs, the division's chief technology officer.
The division doesn't yet know the capability of students' internet access but is working to gather that information. Bert Jacoby, the division's coordinator of digital equity, is leading the effort to connect families to the internet.
Broadband internet access is not consistent across Albemarle. The Thomas Jefferson Planning District Commission last week discussed forming a regional partnership to tackle the issue.
In recent years, the local government and the Albemarle Broadband Authority have worked with different groups and internet service providers to expand the county's fiber-optic network.
Diggs said the division is supporting those efforts to build out the internet infrastructure.
In the spring, about 685 students in Albemarle County reported not having access to the internet either because their families couldn't afford it or they couldn't get a signal in their area. Kajeet Wi-FI hot spots that connect to the internet via a nearby cell signal helped some of those students.
For this school year, the division estimates that about 700 to 1100 students either live in households that don't have adequate internet or can't afford it.
For those who can't afford it, the division is planning to foot the bill through the Comcast Internet Essentials program, which costs $9.95 per month per household.
Diggs said the program now allows schools to sponsor families, so those who qualify and are interested can apply to Comcast and then the invoices will go directly to the division.
Additionally, the hot spots will have unlimited data; in the spring, those hot spots had a cap on how much data they could use.
"Video will eat up data in a heartbeat," Diggs said. "... We realized we really need unlimited data plans, and for some households, we may need more than one hot spot."
In Charlottesville, where internet and cellphone service is more consistent, the school system provided students with Wi-Fi hot spots and laptops. The city School Board recently discussed improving the quality of the service.
"How do we get all of our families to have the internet that I have, so that they can get all four of their kids online for the school day?" city School Board Chairwoman Jennifer McKeever said. "This is a dramatic ask of our hot spots."
Pat Cuomo, director of technology for Charlottesville City Schools, said at Thursday's School Board meeting that they have plenty of hot spots for families.
"We haven't had people banging on our doors for hot spots," he said, adding that the need is for high-speed internet. "… It's not a complicated solution. I think it's more of a costly one."
McKeever asked to hear more about internet access among students at the board's next meeting on Sept. 3. The city and county school divisions start the school year Sept. 8.
A lack of quantitative data about broadband access in the area has hindered efforts to expand it, though local groups are working to gather better information. To report internet speeds, go to broadbandsurvey.k12albemarle.org.
This year, the Virginia Department of Education is requiring schools to report information about internet access among students.
"To get at that granular level as well is really going to help because the biggest challenge all along to solving this problem is getting that accurate data," Diggs said. "In conjunction with us caring deeply about it also, now the state cares deeply about it, and requiring information will be really helpful."
For Albemarle County, the initial focus when schools closed in the spring was on determining which students had internet and which did not, not the quality or speed of the internet connection.
"Now, it really comes right down to, can I stream video and audio simultaneously for a sustained period of time?" Diggs said.
To help finance that plan, the division leased its broadband spectrum in February to Shentel for $8,100 a month. That money is funding efforts for the coming school year, and the division is applying for grants to help.
"We had embarked on this project and were really down the road on it, and now we're on the speedway," Diggs said.
To help students access virtual learning, the division deployed the Kajeet Wi-Fi hot spots, Chromebooks and iPads to students. Another 1,600 iPads have been ordered to give a device to every student, kindergarten to second grade. Currently, students in third grade and above receive their own device.
As part of Stage Two of the division's reopening plan, students who don't have internet or an adequate Wi-Fi hot spot signal will be invited to the school buildings or can complete school work via paper packets, flash drivers and recorded videos.
A select group of students with special needs and English-language learners also will be invited for online classes in the buildings in Stage Two.
During the spring closure, Albemarle County expanded the Wi-Fi signal strength to school parking lots, but that was a short-term stopgap, Diggs said.
"The feedback that we've heard is that people would much rather either be in their home or inside somewhere to be able to effectively do their work," she said.
The parking lot service was to provide access in an emergency situation, Diggs said.
"But for a more sustained virtual learning environment that we're trying to prepare for the fall, the access inside our schools will be more beneficial than in our parking lots," she said.