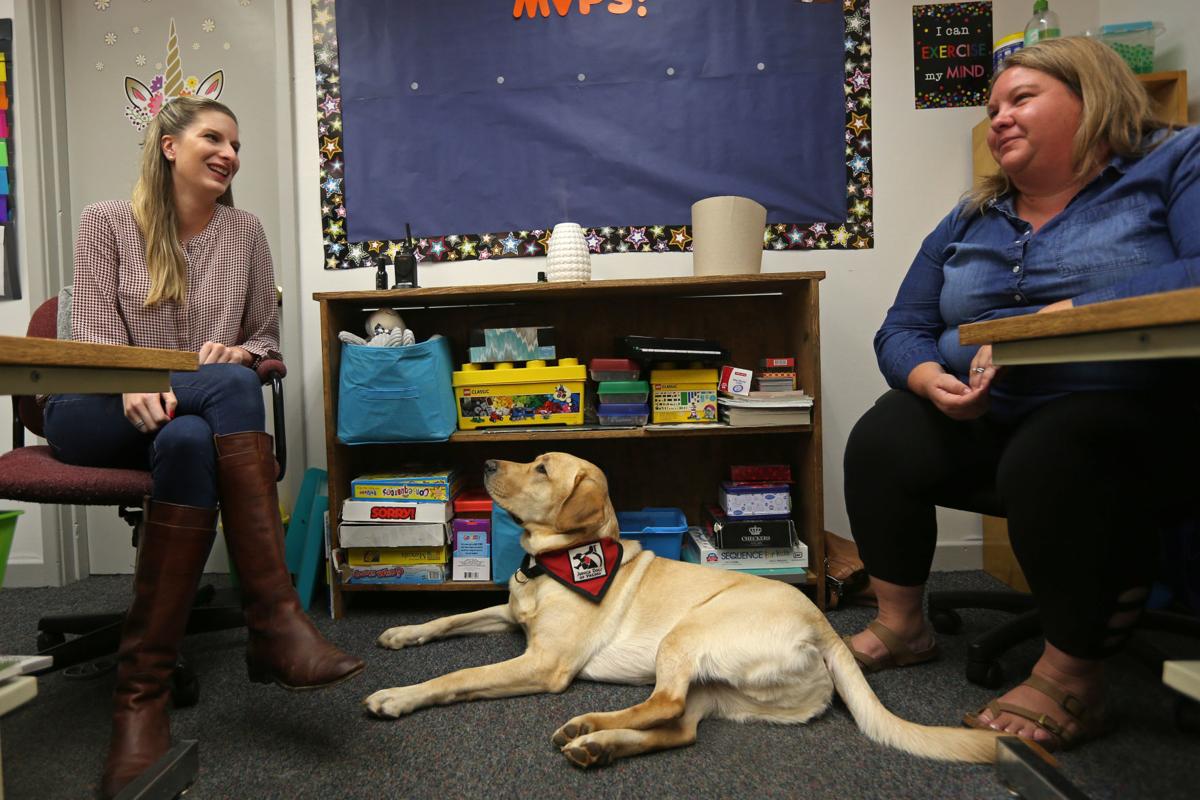 [Update Oct. 8, 2019, 1:20 p.m.]
On Monday, the Department of Medical Assistance Services clarified that Therapeutic Day Treatment will remain an option in Virginia schools in the long-term, along with new service choices that will be rolled out with a proposed tiered continuum of school-based behavioral health services.
By next summer, a program administered by Region Ten that provides last-resort therapeutic services for Central Virginia schoolchildren could see its enrollment fall by 30% compared with 2018.
The program, called Therapeutic Day Treatment, is seen as the last option before a student is hospitalized, placed in residential care or incarcerated. Without the service, officials said, students in dire need will go without critical mental health care.
In fiscal year 2018, the 15-year-old program served 427 children in area schools. By June, that number had dropped to 402. By this summer, that number could to drop to as low as 300, said Neta Davis, senior director of child and family services for Region Ten.
"What our kids are experiencing is a big gap in intensive service," Davis said. "It's drastic."
The drop is the result of narrowing application of state Medicaid regulations over the last year. The program reimburses Region Ten and other providers for the therapy. Region Ten, a community service board, offers behavioral health, mental health and substance abuse support to residents of Charlottesville and Albemarle, Greene, Fluvanna, Louisa and Nelson counties.
The TDT reduction is impacting schools, families and counselors who are now scrambling to meet children's needs.
"For the limited number that we are talking about right now, schools have their finger in the dyke," said Patrick Farrell, intervention and support coordinator for Charlottesville City Schools. "The fear is over the course of the year, as more and more kids get added, that that need will be harder to meet."
Lack of clarity
Officials say they are in the dark about what specifically led to the narrower Medicaid application, and what a replacement for TDT might look like.
Katrina Lee, supervisor of special education for the Charlottesville school division, said the drop in access to TDT means the division will have to rethink how it meets students' needs.
"Because the needs of the students aren't going to go away," she said. "We are still going to have to figure out how to make sure our students don't receive any lapses in what they need. I think that's our commitment right now, more so than even trying to stop the ball from rolling, which would be great at the state level."
Nothing materially changed in the state laws or regulations, but experts say insurance companies tasked with managing Medicaid services in the state are using a more narrow application of existing criteria.
To qualify for TDT, a child must be diagnosed as having an emotional or mental health disorder; must be a danger to themselves or others; and/or must be at risk of being removed from their home.
In 2016, according to a recent report produced by state agencies, nearly 10,000 children received TDT in schools throughout the state. The average age of recipients was 10 and many received as much as 30 hours a week of treatment. The primary diagnoses for children receiving services were attention deficit disorder and oppositional defiant disorder.
State officials were asked to address concerns of counselors, parents and schools but so far have not provided clear guidance.
State Sen. R. Creigh Deeds, D-Bath, said in a statement that he is aware of the issue and has made inquiries to the Department of Medical Assistant Services, which oversees the state Medicaid system.
The Virginia Department of Education also is aware and plans to share information from DMAS with school divisions, spokesman Charles Pyle said.
A DMAS spokeswoman declined to make agency leaders available to discuss the issue, but provided an emailed statement.
"Agency leaders are meeting weekly with representatives from the managed health care plans to discuss changes in services provided to Medicaid members and to ensure that those members continue to receive the appropriate high-quality services at the appropriate time," the spokeswoman said. "Members who believe that services were inappropriately reduced or denied have dispute and appeal rights."
Virginia is planning to shift away from using TDT exclusively to meet children's needs. The state plans to start to shift the state's current children's behavioral health model out by 2021. Part of the plan suggests funding so that schools can hire their own clinicians.
In the meantime, children with intensive needs are going without adequate support.
Inside TDT
Conrad isn't on Region Ten's payroll, but the service dog at Jackson-Via Elementary in Charlottesville comforts children in TDT and gets to the bottom of what's bothering them.
"We call him the truth detector," said Emily Eckenberger, Conrad's owner and a TDT counselor.
Conrad is trained to respond to students who are showing signs of post-traumatic stress disorder or trauma, which can be at the root of why a student needs TDT.
"These are the most at-risk children in the mainstream schools, and our job is to keep kids in their mainstream schools with their friends," said Bill Boley, director of the Charlottesville-Albemarle TDT team for Region Ten.
The TDT office at Jackson-Via, warmly lit and decorated with positive affirmations, is a safe space for students to "refocus, recenter and seize the day," Eckenberger said.
"Some kids kind of run here," said Tracey Schaffer, another TDT counselor at Jackson-Via.
Local schools try to teach all their students social-emotional skills such as empathy, communication and responsible decision making. TDT counselors work with students one-on-one and in small groups on much more specific self-control and awareness strategies. They work with children on mindfulness skills and ways to get through the day. A key component to their work is building relationships with students, so they have a trusted adult they can seek out for help. Conrad helps with that.
The two women have a weekly counseling schedule but respond to students in crisis at any time. Students also can stop by if they need help.
Schaffer has worked at the office for more than seven years while Eckenberger has been there for a little over a year. The numbers of children they have worked with this year has dropped from 15 to eight.
"Our biggest worry is that we're not going to be able to serve the kids," Eckenberger said.
What's at stake
The situation is the same across Central Virginia. In Greene County, Megan Argaud, a TDT counselor, has seen a dramatic drop in the number of children she works with.
When services are denied, Argaud said she knows of families that have struggled to find comparable resources in the rural county, with devastating impacts on children. Since the beginning of the school year, she has worked with several children who have had TDT services reduced and have been hospitalized for suicidal thoughts.
"My fear is that [medical providers] will begin hospitalizing kids instead of treating them," she said.
Similarly, Argaud said she also has worked with children who are at risk of being placed in foster care and are experimenting with drugs and dangerous behavior.
"It just feels like we're going back to institutionalizing kids," she said. "There's no in-between step anymore between being in school and being in residential care or being in jail."
Incarceration is exactly what one Greene parent is afraid of.
The parent, who asked to remain anonymous to protect her family's privacy, said her son's behavior became a problem when he was 8.
He repeatedly stole books from school classrooms and hoarded them in his room, despite discipline from his mother and teachers. Soon, the behavior escalated into more serious actions: inattention at school, stealing credit cards and getting into fights.
At the end of seventh grade, after years of asking doctors and administrators to address her son's issues, the William Monroe Middle School student's mother got a counselor from Region Ten to assess him. She finally received the diagnoses: oppositional defiant disorder and kleptomania, among other issues.
He began receiving TDT services this summer, and his mother said it was the first time she had seen a positive change in his ability to pay attention in class and respect adults.
In September, though, after receiving services for a few weeks, the student was abruptly denied TDT. Rapidly, according to his mother, his behavior began to deteriorate. He stole a credit card, bought a BB gun, lied about it and shot up his aunt's car. He began getting in fights.
"I have begged, begged, begged for help," his mother said. "But the fuses aren't connecting, and I don't know how to fix it, and now that no one else is able to help, it is between him and his doctors."
The mother has appealed the decision twice; in September she received a final denial.
In elementary school, the boy was on the honor roll. His mother can tell he still likes learning, but his inability to focus and stay on track gets in the way. She worries he won't pass classes this year and eventually will fail out — if he doesn't go to juvenile detention first.
"Now, at some point, just being realistic, he's going to jail," she said. "It will be a classroom to prison pipeline. It's not rocket science."
Short-term answers
Region Ten officials estimate 100 children have been denied services just in Charlottesville and Albemarle County and an additional 100 have had their hours reduced so far this school year.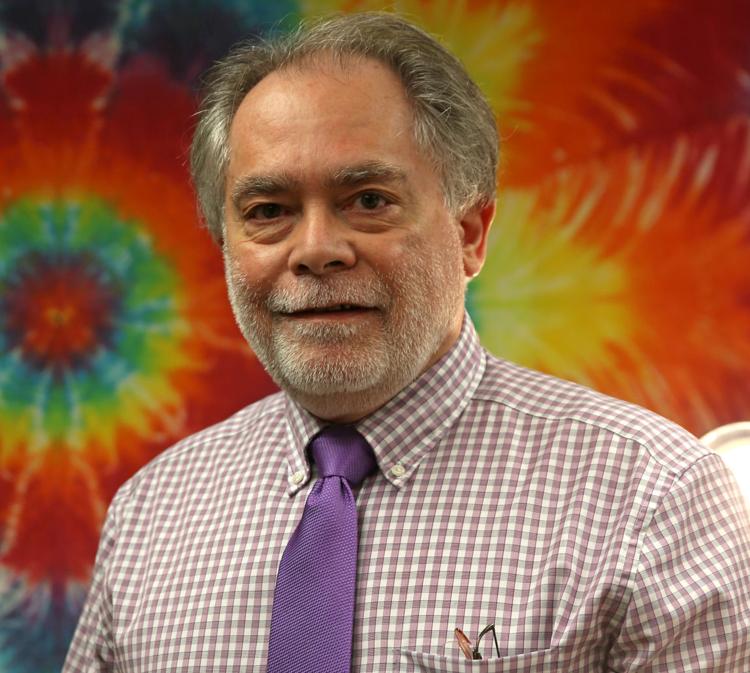 "It's puzzling to us how, without that change in the regulations and, where the factual situation hasn't really changed, we're hearing from folks that they are now being denied," said Boley, of Region Ten. "We've probably had more denials at this cycle of the beginning of the school year this year than we've had in the entire history of our program at Region Ten, which is over 15 years."
Students' treatment previously may have been five days a week, for five hours a day; now, students who haven't been outright denied are receiving two days of TDT a week, for two hours a day, staff said.
"It's being squeezed all the way around," Boley said.
But, students' needs remain, and school staff members have an obligation to help. Some schools in Central Virginia have hired additional staff while others are turning to their existing school counselors.
Farrell said the division hasn't seen a huge change yet, but he expects that to change as the year progresses.
"When we need to provide intensive support, sometimes, that's where our capacity can be a little stretched," said Farrell, of Charlottesville schools. "What schools do is they triage, they do all-hands-on-deck and they get it done."
Charlottesville takes a three-tiered approach to determine which supports students receive. Most of the students' mental and social-emotional needs fall within the first two tiers while the most intense ones are categorized as tier three. TDT is an option for students in tier three, along with other one-on-one individualized support.
In the long term, Farrell said the division will need to grow its ability to respond to students in tier three. That could include changing the role of school counselors or hiring more mental health professionals. But the path and the funding to build that capacity is unclear.
"We know mental wellness is a significant issue in our community," he said. "We're looking at leveraging and working with our community partners. Increasing our capacity is something we are trying to be intentional about, but we don't really have the answers for that. We know it's a need and something that we are constantly working on."
'Not the same'
Stephen Hendrix, a school counselor at Jack Jouett Middle School in Albemarle County, said the school will continue to work with students who are denied TDT.
This year, six students are receiving the service, down from 13 last year, he said, though the numbers have fluctuated slightly as appeals and denials work their way through the system.
"It's a shame that these kids have lost this great service," Hendrix said. "But we don't have time to fret about that. We have to look at what we can do."
To fill the gap, Hendrix said the school's four counselors, including himself, will be meeting regularly with the students who previously were receiving TDT. The students also will get breaks, as needed, during the day, and can use the counseling offices as a safe space.
"We're supporting them but not [with] the same exact service," he said.
TDT counselors typically have a caseload of about six students. Jack Jouett's four school counselors — two of whom are part-time — are responsible for the entire student body and have an average total caseload of about 160 students. The Albemarle School Board approved an additional part-time counselor for this school year.
Hendrix heard "through the grapevine" about the upcoming change to TDT.
"But we didn't have any sense of how many students would be discharged," he said.
If the students who were denied continue to struggle, Hendrix said they'll reapply to the program and could look for out-of-school options.
"We have to get creative about what we can do," he said.
Other school and Region Ten officials are encouraging parents to share their stories, reach out to lawmakers and advocate for the most vulnerable students.
"Parents need to say, 'my child has this serious medical condition, and he can no longer access the support services and treatment services that he or she needs,'" said Davis, with Region Ten. "'What is going on?'"
Get local news delivered to your inbox!
Subscribe to our Daily Headlines newsletter.