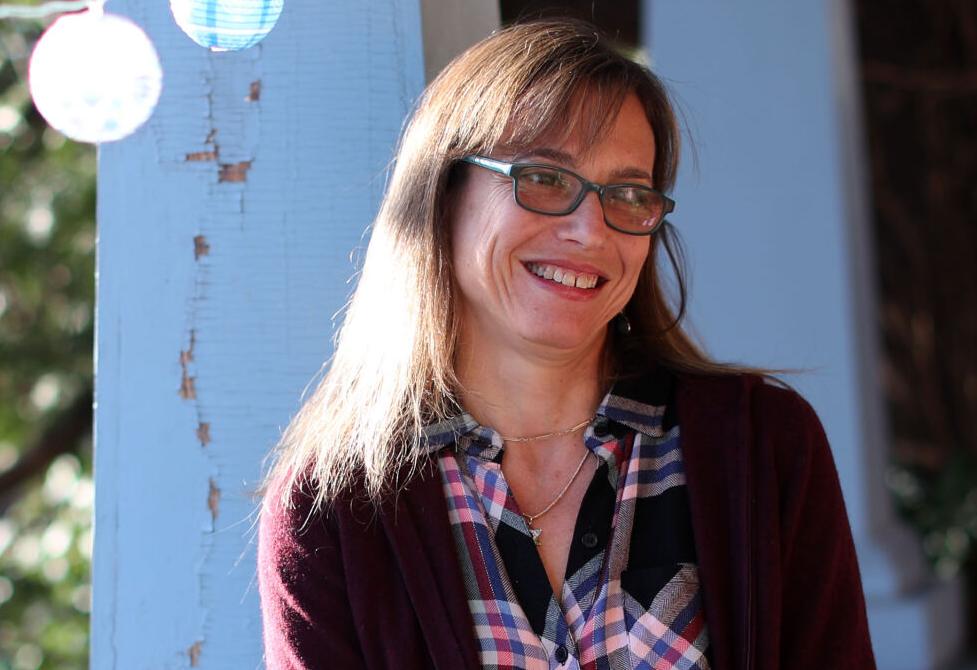 It was not enough for Bonnie Gordon to be a tenured University of Virginia music professor, author of several books, mother of three and a violist in a jazz and a rock band — she had to make a difference in her community, as well.
"I decided when I got tenure that I should do something with that position to benefit the community," Gordon said. "I'm a music history professor and I write a lot of about gender and race in history, and when my kids started school at Burnley-Moran there was an expectation that parents should be volunteers. So I volunteered. I saw that there was so much disparity based on race that I wanted to do something."
She did more than something. In 2011, she founded the UVa Arts Mentors Program utilizing undergraduates to provide experiences in drama, music and other arts for local elementary school students they otherwise may not get.
Later, she helped to found the UVa Equity Center, part of the UVa Democracy Initiative, which works to establish strong relationship between local communities and UVa and increase data access and educational resources to the area's under-represented youth.
She worked to expand the Westhaven Afterschool Enrichment Program, now operated by the Charlottesville City Schools. She initiated and supervised UVa's Civic Engagement classes that bring undergraduates into the community.
"I'm an associate professor and I teach music history classes and I wanted to do more than that," Gordon recalled. "I wanted to work on helping UVa be a better neighbor and to incorporate civic engagement into the undergraduate experience. I didn't want to just do my work. I mean, I love it, but it wasn't quite enough."
Gordon said she has learned how difficult it can be for parents, often single parents, to not only afford to take children to a concert or exhibit, but just to get there if they do not have a vehicle.
"I'm visually impaired and I don't drive and I was sensitive to what it would be like if my family didn't have a car," she said. "When I was by myself trying to handle three children and take the bus to get places, I was aware of the challenges that limited mobility can create. If they can't get to the arts, why not bring the arts to them?"
It was through Gordon's community efforts that Rachel Caldwell first met her.
"She was starting the [Arts Mentors] program because she knew not all students in Charlottesville were able to have the opportunities her kids were having and she wanted to level the playing field a bit," Caldwell recalled. "What started 10 years ago as a small fly-by-the-seat-of-your-pants program is now a well-established Madison House volunteer opportunity."
Caldwell, a Charlottesville teacher, said the program has taken school kids to operas, Shakespearean comedies, jazz concerts, art exhibits and the Virginia Film Festival. It's also given children a chance to sing, dance, play and create.
"Bonnie's goal has always been to make this community engagement program stand out among the others," Caldwell said. "She makes sure all undergrads understand the history of the community before they enter it."
Elsie Thompson, of Albemarle County, concurs.
"Bonnie has also initiated, guided and supervised UVa Civic Engagement classes that bring students face-to-face with important community and national issues," she said. "A current full-year course brings students in contact with the experiences of persons in our community who are living with autism and their families."
"She has that particular skill where she knows the exact right person to introduce you to at the exact right moment," Caldwell said. "I've called to ask her if she knows any local musicians that might be willing to play for my class — she does. I've called to ask if she knows anyone at UVa who would speak to my class about the enslaved laborers at UVa — she does. She is an engaged mom, community citizen and coworker and I'm lucky to also call her my friend."
All of that organizing and community effort is a lot to do on top of teaching university courses and researching two books, including one on the music of Thomas Jefferson and those enslaved at Monticello, to be titled "Jefferson's Ear."
Yet Gordon finds time to play viola in the jazz trio Angela on the Arts with John D'earth on multiple instruments and Michelle Oliva on bass clarinet. She also puts the viola in the rock band Side Hustle.
"I still play a lot of viola. I played a lot in college and in festivals and in an orchestra in Slovakia, but I didn't want to be a classical musician. It takes about five hours a day of practice," she said. "I guess I don't know what I'm most proud of. I'm proud of some of the art programs I've done, but I feel like everything I've done is very small."