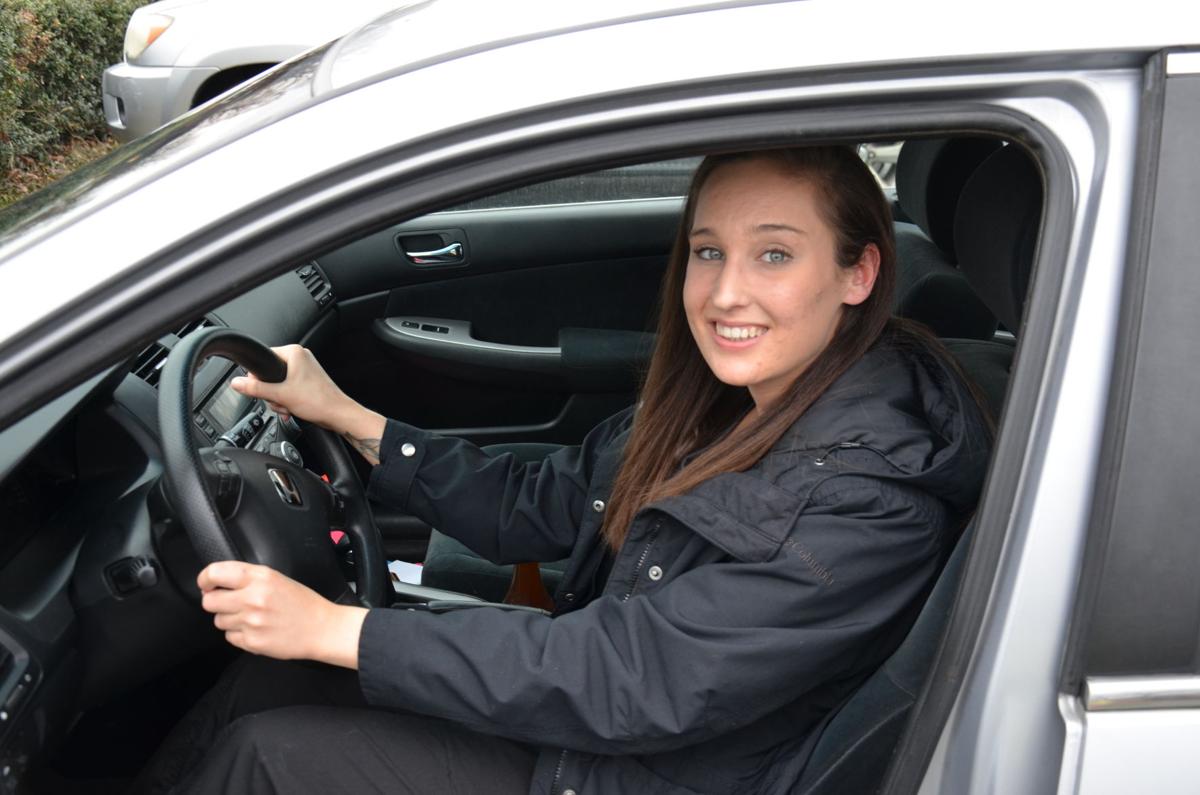 For Samantha Wiese, receiving a loaner car through Piedmont Virginia Community College's Network2Work program has allowed her to work as an oral surgery assistant.
"I'm really grateful for it; it's been so lovely having a way to get to and from work," she said. "It's not really possible to do it all on the bus."
PVCC currently is seeking donations of reliable cars for participants in the Network2Work program.
The program connects job seekers, provider agencies and employers to help people connect with and be prepared for jobs that pay at least $25,000 and do not require a college degree.
Wiese works at an oral surgery and dental implants practice and spends half the week working at the Albemarle County location and the other half at the Waynesboro office.
"Before that, I was working as a barista and a server, so [the program] really helped me get to the next step that I wanted to move to," she said.
Wiese was on the waiting list for a vehicle about a year before she received the call during the last week of her class.
"Things just aligned perfectly," she said.
Ridge Schuyler, dean of PVCC's division of community self-sufficiency programs, said job seekers in the program can keep loaner vehicles for up to six months, which gives them time to get trained and start a new job so they can buy their own car and return the loaner for the next person to use.
"One of the big challenges is that people who've been left behind in our economy often distrust systems or feel disconnected from them, so we used a ground-based peer network program, people who are on the front lines with people who've struggled ... they reach out and say, 'are you interested in this job that we have,'" Schuyler told the Albemarle County Board of Supervisors at a recent board meeting.
Schuyler said securing transportation is a problem for many program participants, especially those who live or work in rural areas. Many in the program also do shift work, where their hours don't line up with public transportation service.
"The operating theory here is you may be poor today but you're not going to be poor tomorrow, so we've just got to figure out a bridge to get you from where you are today to that quality job, and transportation is a key," he said.
Network2Work started the car-lending program with four vehicles donated by the Charlottesville Police Department. At its peak, the program had 13 vehicles but four are now unusable. The current nine vehicles are all in use by program participants, and Schuyler said they're trying to get the fleet up to 25 vehicles. Drivers are responsible for oil changes and gas, while the long-term maintenance and insurance is paid by the program.
At their recent meeting, Albemarle supervisors approved the donation of as many as 15 surplus county vehicles over the next five years for the program.
"There's a lot more work to do, but overcoming the transportation obstacle is key to solving this problem," Schuyler said.
County surplus vehicles are usually put up for auction, and the number of vehicles varies year to year. In 2016, 47 county vehicles were put up for auction, and in 2017 there were 14 vehicles. The average auction value is $1,908 per vehicle.
"The projected revenue for these particular vehicles was less than $10,000 and to see the impact that this could have for that dollar amount is huge," board Chairman Ned Gallaway said. "So that's a no-brainer from that standpoint."