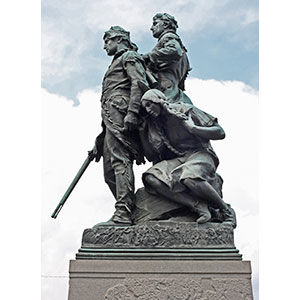 Once work on the West Main Streetscape commences as early as 2020, it could feature the removal of Charlottesville's controversial statue of Meriwether Lewis, William Clark and Sacagawea.
"I would like for us to really consider … what other space that statue could occupy. Somewhere other than Charlottesville, maybe?" Mayor Nikuyah Walker said.
Current plans for the streetscape would be to adjust the location of the statue in the intersection to accommodate a right-turn lane that would replace the current slip lane from West Main Street to Ridge Street.
Click to read more at Charlottesville Tomorrow. 
Get local news delivered to your inbox!
Subscribe to our Daily Headlines newsletter.