There's a been a conviction in the car-to-car shooting that injured two men and terrified schoolchildren in Charlottesville's 10th & Page neighborhood last fall. Originally charged with four crimes including two counts of malicious wounding, 21-year-old Taquarius Orlando Catoe-Anderson pleaded guilty earlier this month to a single misdemeanor count of carrying a concealed weapon and received a 180-day active sentence.
If the punishment doesn't seem commensurate with the facts of the case, which involved a salvo of bullets as elementary school children were walking nearby, Charlottesville Commonwealth's Attorney Joe Platania has an explanation.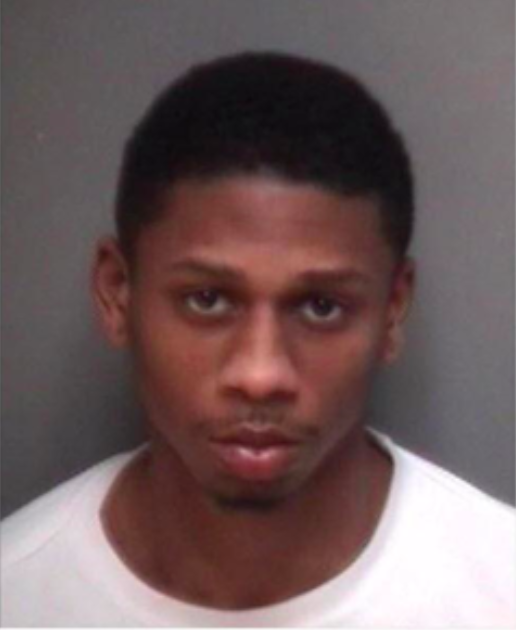 "We are sometimes forced to resolve cases with plea agreements that do not reflect the seriousness of the conduct because witnesses are reluctant to cooperate and come to court and testify," Platania wrote in an email to The Daily Progress.
While Platania declined to speak about the specifics of the case, the criminal complaint asserts that the shooter was the passenger in a white sedan getting chased by another vehicle. Surveillance video from a nearby recreation center operated by the Charlottesville Redevelopment and Housing Authority indicated that during the Sept. 28 incident the white sedan was initially the prey.
"It was trying to get away," according to the narrative attached to the arrest warrant.
A brown Ford Crown Victoria followed, an action that led the white sedan to "blow the stop sign" at the intersection of Hardy Drive and Eighth Street, according to the narrative.
"The white 4-door sedan did not slow down for the speed bumps," according to the document. "It did not stop at the stop sign, indicating that it was trying to get away from whatever the occupants saw."
The two men in the Crown Victoria were Deonte Johnson, who was shot in left shoulder, and Jatavious Turner-Jones, who was shot in buttocks and thigh, according to the file. According to a contemporary press release, they were treated for their injuries at the University of Virginia Medical Center.
The fusillade occurred around 2:40 p.m. at the intersection of Anderson Street and Ninth Street Northwest as several students from Venable Elementary, now Trailblazers Elementary, were walking home. One girl ducked for cover behind a parked car, according to her mother. Three hours later, at least nine bullet holes were visible on or around the driver's door as the Crown Victoria was towed away.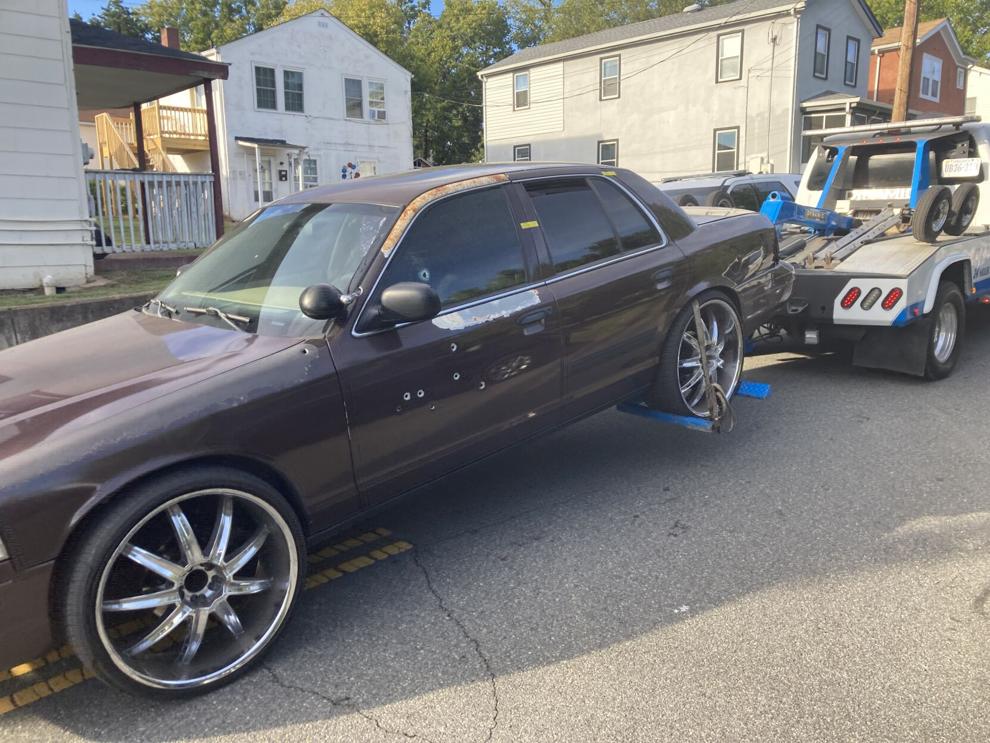 Charlottesville General District Court records indicate that Catoe-Anderson's guilty plea was accepted on May 1. Held since his March 8 arrest, he is jailed at Albemarle-Charlottesville Regional Jail.
The troubles for Catoe-Anderson appear not to be over. He was back in court Friday on two new charges stemming from his arrest on the city charges. Albemarle County officers making that arrest at a Hydraulic Road-area apartment allegedly found Catoe-Anderson with a gun and over a pound of marijuana. He has been charged with possession with the intent to distribute and possession of a firearm in connection with drug distribution. His next hearing on the new charges has been set for July 6.
Hawes Spencer
(434) 960-9343