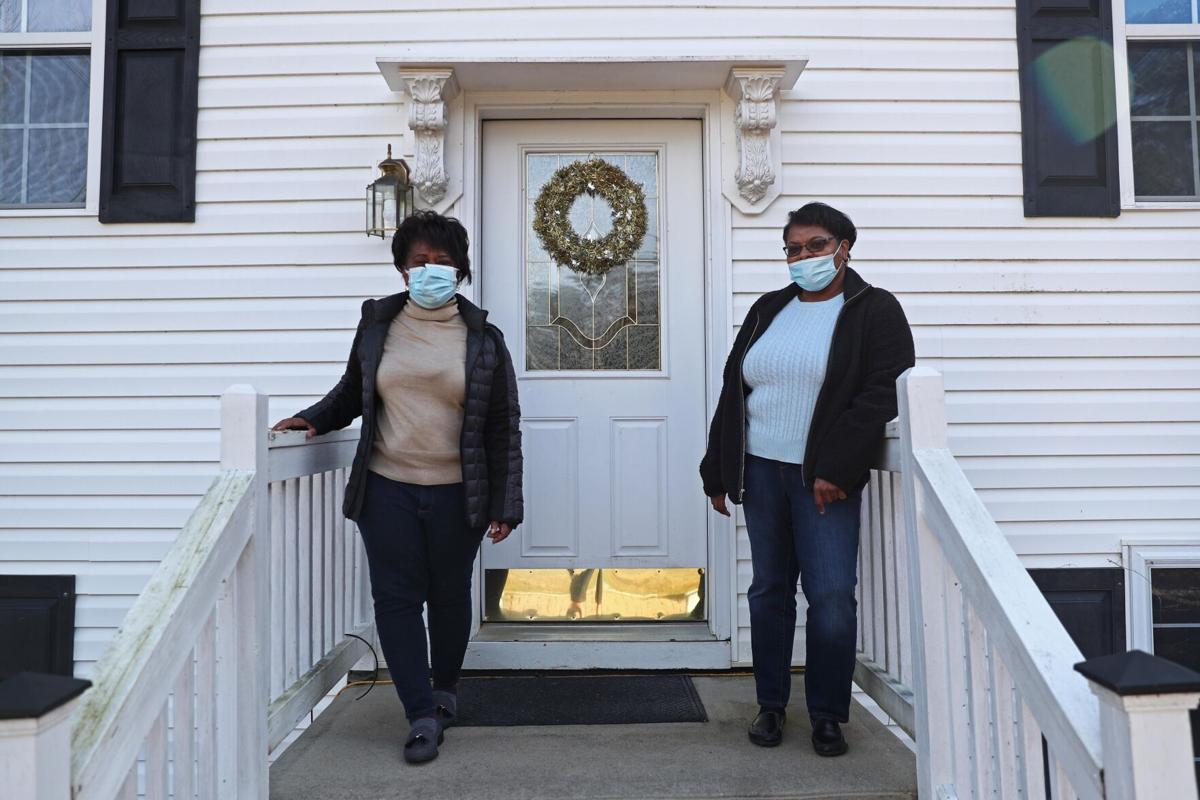 KENTS STORE — Though more people than ever before are being offered home electronic release from the Albemarle-Charlottesville Regional Jail, not all of them have a place to go. That's where Cherry Henley comes in.
The founder and operator of the Fluvanna County-based Lending Hands agency, Henley has made it her mission to help people who are incarcerated get back on their feet.
As someone who had a difficult life growing up and had been incarcerated, Henley said she was determined to turn the negative aspects of her life into positives and help out those in a similar situations as she once was.
What started as helping people with child support letters and other paperwork while still behind bars quickly expanded once she was released. Officially established in 2009 as a way to help with transportation, job assistance and group support, Henley's work under the Lending Hands banner has taken on new importance during the COVID-19 pandemic.
"You lose a lot when you go to jail," she said. "You lose your house, you lose your job, you lose everything, and it can be hard to get your life started again."
So far, Henley has been able to provide housing to four women offered home electronic incarceration by ACRJ who had nowhere else to go.
The Home Electronic Incarceration program — or HEI — has been dramatically on the rise at ACRJ, as the jail attempts to limit the spread of COVID-19 by allowing some of those convicted of non-violent crimes to spend the remainder of their sentence at their homes.
HEI-released inmates are monitored via an ankle-worn device that limits the distance they can move.
Expansion of HEI has been successful, jail Superintendent Martin Kumer said.
Per data from the Thomas Jefferson Health District, as of Dec. 23, there were no cases of COVID-19 at the jail.
"Having one of the largest HEI populations in the state has helped our facility to limit the spread of COVID," Kumer said. "The lower population allowed us to create quarantine areas. In addition, we have been able to reduce staff posts, which allowed us extra personnel to fill in for staff who have either been exposed or contracted the virus."
According to numbers from ACRJ, 280 inmates have been released via the HEI program since March. Currently, there are 70 people in the HEI program and 329 people being housed at the jail.
Prior to COVID-19, ACRJ's population was 430 and the HEI population was approximately seven.
This past spring, Henley, the People's Coalition and other groups started advocating for an expansion of the HEI program. With the support of ACRJ officials, as well as the Charlottesville and Albemarle County commonwealth's attorneys, the program quickly grew and the jail's population shrank.
Soon after the onset of COVID-19, Henley said she received a list from ACRJ of women eligible for HEI and she began to write them letters, estimating she could house as many as seven women at one time.
"I wrote to them and I told them that I had this house and there were openings and they could come if they wanted to," she said. "It didn't take long to hear back."
Two of the four women Henley housed have since left, moving into new places as they reached the end of their HEI release.
Na'Lesya Hinton, one of the women currently living at Henley's house, was nearly nine months pregnant when she was released on HEI. Now the mother of a 2-month-old, Hinton said being pregnant in jail during the pandemic was a frightening experience.
"Due to COVID, they stopped everything. There were no classes, there was no work release, there was literally nothing — we were stuck in this pod," she said. "Sometimes we'd be locked in a pod for like two or three days at a time with different females, different personalities that can clash, and when you're pregnant, it's an even worse experience."
Donna Grooms, who is also living at the Lending Hands house but has finished her HEI term, said she met a number of women who were offered HEI but couldn't take advantage of it.
"They had nowhere to go and every day I'd hear them crying on the phone trying to find a way to move out," she said. "That was the reality we were living with."
Hinton and Grooms both said they are grateful not only for Henley's assistance but for the environment of support she has created. The 12.5-acre property isn't near much, Grooms said, making staying out of trouble easier.
For Henley, her work is a calling. Spurred by her faith in God every morning, she said she has learned to be patient and to help others, no matter the cost. At the end of the day, if these women can better their lives, then she's happy.
"I tell them that there's three things they need in life: honesty, responsibility and accountability," she said "Because if you're honest in your life, if you're responsible for what you're doing and you're accountable in every area, then you can't lose."