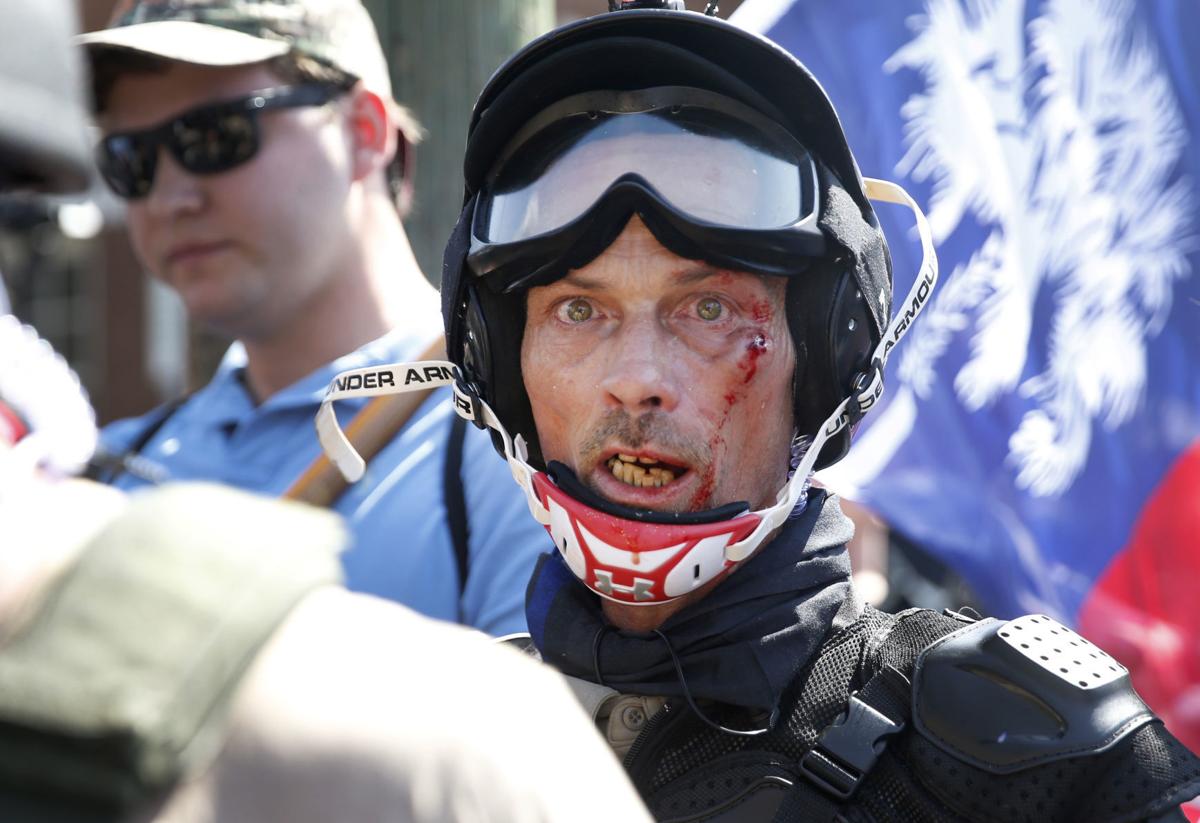 Plaintiffs in a long-running Unite the Right lawsuit will have to wait longer for their day in court following a COVID-19-related delay to their October trial.
The federal Sines v. Kessler case, filed on behalf of a slew of Charlottesville-area residents against organizers and participants of the deadly 2017 rally, had been slated for a three-week trial beginning Oct. 26.
In a recent letter to the court, counsel for the plaintiffs requested a hearing to discuss logistical concerns and indicated they anticipated the three-week trial could last as long a four weeks.
"As we continue to monitor the developments regarding COVID-19 both in Virginia and across the country, we have become increasingly concerned that conducting a comprehensive and constitutionally adequate jury selection process in approximately two months from now — not to mention a jury trial itself involving this many parties, litigants and witnesses — may ultimately prove untenable and potentially dangerous from a public health perspective," the letter read.
In recent months, the U.S. District Court for the Western District of Virginia has repeatedly reconsidered its approach to jury trials, pushing back the date they were expected to start back up again on multiple occasions.
Current documentation from the court indicates that criminal jury trials may resume after Aug. 31, but it is unclear if that date will again be pushed back.
"It is essential that the resumption of criminal jury trials provides the accused with the full measure of trial rights, to include not only a right to a public trial, but one where the jury represents a fair cross-section of the community and will not be distracted during the evidence or rush to judgment during deliberations based on fear of exposure to COVID-19," Chief U.S District Judge Michael F. Urbanski wrote in a July 10 order.
Aug. 31 is the same day civil jury trials are set to resume, which Urbanksi noted could change depending on the progress of the containment of the virus in the approximate two months since the order was issued.
In an Aug. 25 order, U.S. District Judge Norman K. Moon agreed to delay the Sines v. Kessler trial, citing the health risks a jury trial may pose.
"There are nine plaintiffs, and twenty individual and organizational defendants," Moon wrote. "Considering the health risks presented by COVID-19 in this District and Virginia, and considering the nature of this case and the projected extensive breadth and scope of this trial, the Court finds good cause to continue the trial."
Before setting the trial for specific future dates, the court will hold a telephonic status conference to determine the projected length of the trial, potential dates, anticipated number of witnesses and options for reducing the presence of case participants.
The telephonic hearing is set for Sept. 14.
Sign up for our Crime & Courts newsletter
Get the latest in local public safety news with this weekly email.